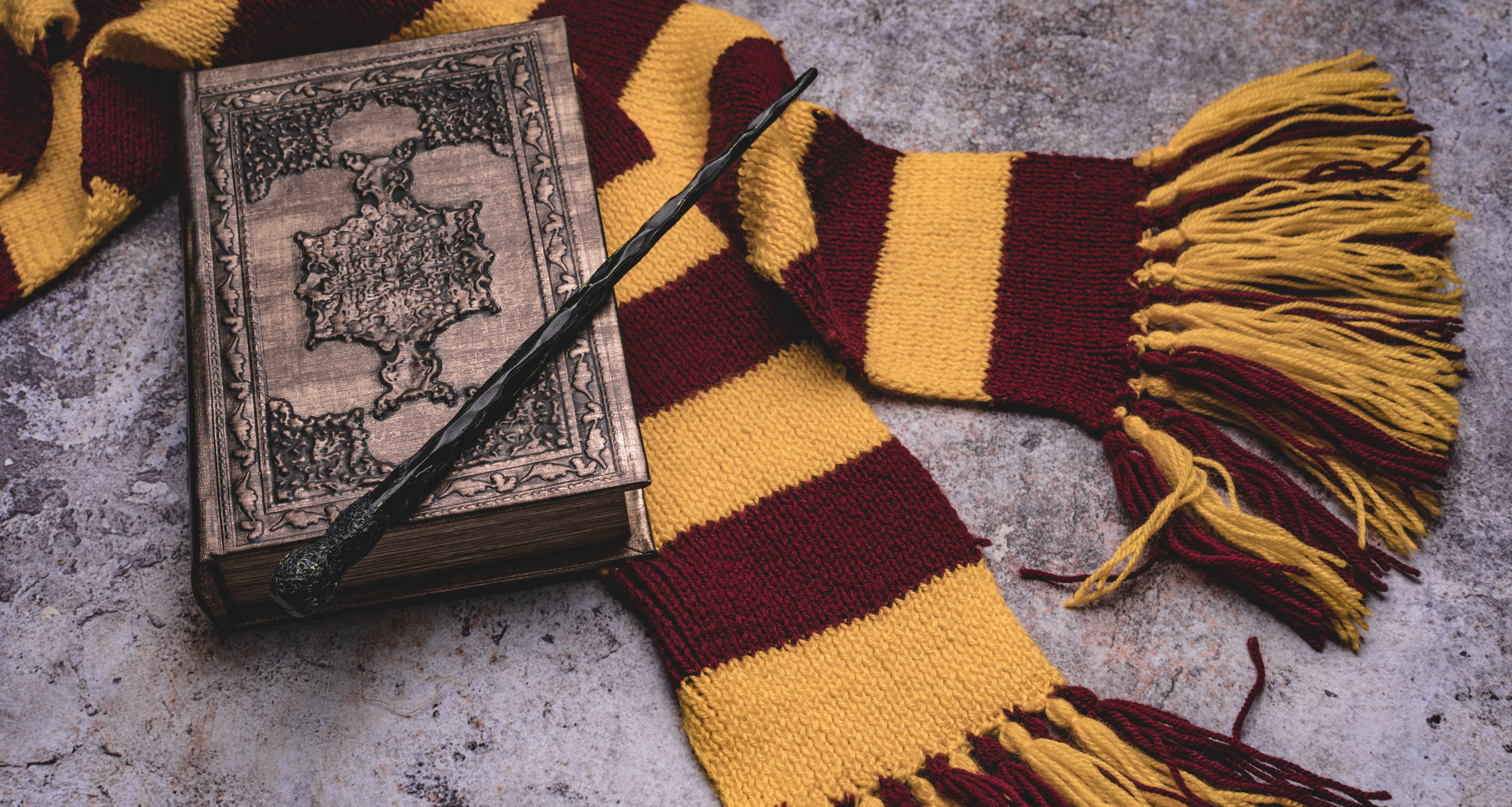 Destination(s):
Edinburgh, Scotland; Oxford and London, England; Florida, USA
Departure Date:
August 15, 2024 (Thursday)
Return Date:
August 24, 2024 (Saturday)
Tour Limit:
20 Participants
Price:
Main Tour Price: $4,499.00 USD
Special Notice:
GNT's new Tourstarter tours not only allow you to help build the tour that you want to go on, but also puts money back in your pocket via profit sharing. As the tour grows – tour participants will enjoy a reduction in their fare. Of course, pricing is not fixed as we have yet to build the tour together, but based on past tours tour participants can expect a price reduction at 20 participants of $125.00 USD, at 25 participants that reduction increases to $200.00 USD and at a sell out of 30 tour participants expect a tour reduction of $250.00 USD.
Further, the tour pricing is based on past tour research. It may fluctuate while we build the tour but hopefully will remain close to the indicated rate.
Spread the word and help us put some money back into your pocket (or into your memorabilia collection)..
About this TourStarter Tour
WE HAVE YET TO BUILD THIS TOUR! We are itching to get on it and discover some magic however, and thus have it listed as a Tourstarter project (see the Special Notice notes above and the "I'm Interested" notes to the right)… The dates are fictional and no tour details have been arranged. With that said, this is our chance to plan the tour with you… the fan.
So if you are part of our tourstarter creators here are some sample questions to answer…
A) The tour is currently scheduled to depart midsummer. This is the busy season but allows those still in school a chance to see all things Harry Potter. That said, should we alter the dates?
B) There are plenty of historical spots in Britain that feature some supposed supernatural or magical connection – a good example of that would be Stonehenge – should we visit some of those and make this tour more supernatural in theme?
C) Our extension to the United States allows us to complete the Harry Potter sites and theme parks. Should we stay in Britain instead and offer an extension as per B above, or should we go to such sites in Europe as well?
D) Should we pursue a special guest or two?
E) Should we stay longer at Warner Bros?
You decide…
Whether you're a pureblood, half-blood, or muggle (no-maj for those across the pond), an unbelievable adventure filled with magic and camaraderie awaits! Geek Nation Tours cordially invites you on this Harry Potter-themed tour. You'll be whisked away to locations in Scotland and England (and even America, if you chose). Won't you join us as we wander through a wonderfully whimsical world of witchcraft and wizardry?
Join us as we visit many of the breathtaking UK locations used in the movies including a fantastic steam train journey. You'll spend time in J.K. Rowling's home city of Edinburgh where she brought those wonderful stories to life. It's back to school in Oxford as you'll visit some wonderful historical buildings used for filming Hogwarts. Enjoy the many sights of London, including platform 9¾ at King's Cross Station. See behind the scenes at the not to be missed Warner Brothers Studio Tour, and for those that continue on our journey – experience the wizarding world for yourself with a Private VIP tour of Universal Studios in Florida!
Day 1 - Edinburgh, Scotland (Thursday, Aug. 15, 2024) / Welcome Day and Edinburgh Castle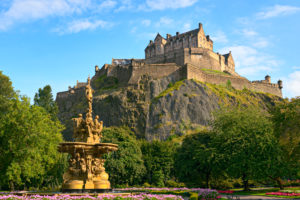 Today you'll arrive by ship, train, airplane, broomstick, fireplace, or port key from all around the world to Scotland's capital, Edinburgh. You will be given detailed instructions on how to reach the hotel where you will meet your Geek Nation Tours Tour Leader and the rest of your traveling companions. The day is yours to rest and recuperate after a long journey or explore the city on your own. Your Tour Leader will make a visit to Edinburgh Castle in the afternoon and you are most certainly welcome to join or feel free to ask for suggestions of things to see and do on your own.
Whatever you do, make sure you're back to the hotel in the evening for our Welcome Dinner. Here you'll get more information about the rest of the tour, officially meet the rest of the party, and be sorted into your house to partake in the House Cup competition during the tour (however, feel free to wear the colours of whatever house you fancy as this sorting is only for the duration of the tour).
Overnight Location: Edinburgh, Scotland
Day 2 - Edinburgh, Scotland (Friday, Aug. 16, 2024) / Edinburgh Walking Tour Potter Style
While much of our tour is based on the Potter film universe, we'll start the day exploring the literary background of the Wizarding World. Join your Tour Leader on a walking tour through Edinburgh to experience the inspiration of author J.K. Rowling. During our walk, we'll visit some of Rowling's favourite haunts (as well as other Scottish writers), the inspiration for Hogwarts School of Witchcraft and Wizardry, and the actual grave of He Who Must Not Be Named!
After the tour, we'll break for lunch together at The Elephant House. This informal and eclectic café is reputed to be where Rowling wrote the majority of Philosopher's Stone.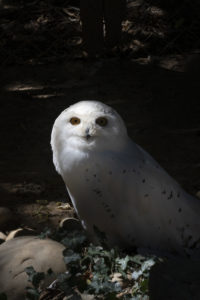 Rested and ready, in the afternoon we'll travel to Dalhousie Castle where we will be treated to a literally hands-on encounter with Falconry Scotland's menagerie of owls. We'll learn more about these magnificent creatures and broaden our understanding of the wizarding world's preferred method of communication.
In the evening, upon returning to Edinburgh, we'll venture to the Witchery restaurant. The namesake alone lends itself to a magical dining experience, but you'll be spellbound by the atmosphere of one of Edinburgh's most treasured establishments.
After dinner, we'll saunter back to the hotel where the first of our House Cup challenges awaits. This will be the first evening of our Wizard's Chess tournament between the houses. Coincidentally, Wizard's Chess is very similar to Muggle Chess, the key difference is the former encourages collaboration with your housemates. May the best team win!
Overnight Location: Edinburgh, Scotland
Day 3 - Glencoe, Scotland (Saturday, Aug. 17, 2024) / Filming Locations, Lock Leven, Steall Falls and Wizardry Chess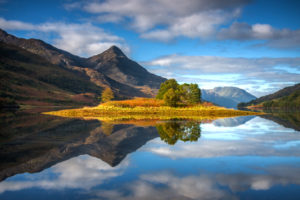 Pack a change of clothes because today we set out from Edinburgh on an overnight excursion to western Scotland. After breakfast, we'll board our coach and travel to Glen Coe. We'll visit a handful of filming locations in the morning including where Hagrid's Hut stood for The Prisoner of Azkaban and later films.
Lunch is served at the picturesque Glencoe Inn where we'll enjoy traditional Scottish fare accompanied by a magical view of Loch Leven. After lunch it's on to the Dragon's Tooth Golf Course. Since our wands are ineffective in the muggle world, we'll partake in a non-magical replacement…the typical Scottish pastime of clay shooting. Don't worry, through the wonders of muggle technology, we'll be using laser shotguns to safely shoot at our flying targets. Of course, you'll want to do your very best to score the highest since this is another of our House Cup challenges!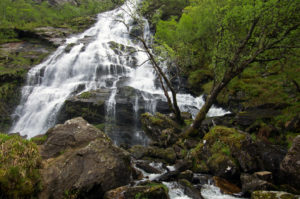 Later in the afternoon, we'll travel to the secluded Steall Falls, the scenic backdrop for the Dragon competition during the Triwizard Tournament seen in The Goblet of Fire, before continuing on to Fort William where we'll spend the night.
After dinner at The Grog & Gruel, we'll finish our Wizard's Chess tournament and distribute House Cup points based on how each house finishes. With two challenges completed on the same day the field could be wide open or a strongly superior and successfully sly house could be surging significantly ahead of the otherssss.
Overnight Location: Glencoe, Scotland
Day 4 - Malaig, Scotland (Sunday, Aug. 18, 2024) / Hogwart's Express!
ALL ABOARD! In the morning we board the Jacobite Express in Fort William heading to the coastal town of Malaig. The Jacobite Express had a supporting role in the film franchise as none other than the Hogwart's Express! We'll ride the rails across the stunning Scottish landscape seen in the entire Harry Potter film series. During the journey west, we'll cross the iconic Glennfinnan Viaduct. Keep on the lookout for any flying Ford Anglia's trying to catch up with the train.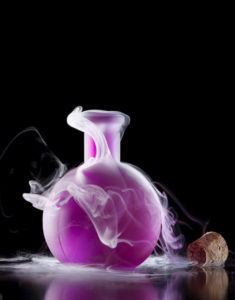 With any luck, we won't be hindered by Dementors or Death Eaters and we'll arrive in Malaig with enough time for lunch at the Fishmarket restaurant. After lunch it's back on board the coach for our return trip to Edinburgh. Along the way we'll soak up the Highland scenery and see the Glennfinnan Viaduct from below as well as Loch Eilt where Albus Dumbledor is buried in The Half-blood Prince.
Upon our return to Edinburgh, we'll sneak down the street to have our very own Potions Making class in the form of a Cocktails Master Class including dinner at Revolution. For our tea totaling travelers, there will be a non-alcoholic option. Of course, make sure to take notes and follow the recipes closely since this will be another House Cup challenge (obviously, it would be beneficial to have the Half-Blood Prince on your team…or at least his annotations for mixing proper potions).
Overnight Location: Edinburgh, Scotland
Day 5 - Durham, England (Monday, Aug. 19, 2024) / Alnwick Castle, Durham Castle and Broomstick Flying Lessons
Today we leave Scotland behind and make our way south of the border to England by coach. We'll spend late morning and early afternoon visiting Alnwick Castle which hosted several scenes of Hogwarts in both Philospher's Stone and Chamber of Secrets. We'll enjoy a guided tour of the castle and a lesson on broomstick flying before breaking off to enjoy one of several options for lunch on your own. Feel free to cross your geekdoms as the castle also features in Robin Hood: Prince of Thieves and Transformers: The Last Knight among other films as well as television series like Downton Abbey, Star Trek: The Next Generation, and The Black Adder.
We'll board the coach again in the afternoon and head to Durham where we will stay overnight in Durham Castle. We'll be treated to a tour of the castle and Durham Cathedral (which was used for Hogwart's scenes in Philosopher's Stone and Chamber of Secrets) and dinner at the castle before being tasked with a self-guided scavenger hunt mystery. A bookworm like Hermione Granger would serve your team well since the scavenger hunt is, naturally, one of the House Cup challenges.
Overnight Location: Durham, England
Day 6 - Oxford, England (Tuesday, Aug. 20, 2024) / Oxford Filming Locations and others plus Eagle and Child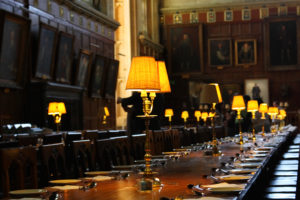 Before we depart Durham, we'll enjoy breakfast in the castle's Great Hall. This is where university students of Castle College enjoy their meals, emitting an overwhelming Hogwarts vibe where fantasy and reality meet.
After breakfast we'll travel south by coach to Derbyshire's Hardwick Hall which doubled as Malfoy Manor in Deathly Hallows. We'll have a quick peak at the estate's gardens and view the mansion from outside before continuing our journey.
We'll arrive early afternoon in Oxford and stop at The Eagle and Child for a late lunch or afternoon tea. The unassuming pub is often associated with the Inklings writers who frequented it including J.R.R. Tolkien and C.S. Lewis. As such, we will likely be required to refer to ourselves only by our initials for the rest of the afternoon.
Later in the afternoon, we'll tag along with a local guide who will give us a glimpse of Oxford as well as filming locations from the Harry Potter series with the goal of immersing you in Hogwarts itself. After the tour it's back on board our coach to take us the final leg into London. After catching our breath at the hotel it's off to dinner and maybe even a bit of miniature mischief (if you can manage) at Munchkin's restaurant.
Overnight Location: London, England
Day 7 - London, England (Wednesday, Aug. 21, 2024) / Platform 9 ¾! and More...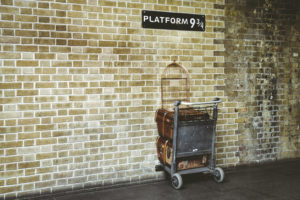 In the morning we'll traverse the streets of London Town and visit the city's Harry Potter locations on foot with your Tour Leader including the entrance to the Ministry of Magic and the hidden house of Sirius Black from Order of the Phoenix, a bit of Diagon Alley from Philospher's Stone and no visit to London would be complete without a visit to King's Cross Station and Platform 9 ¾!
Lunch is served at the Round Table restaurant and you may want to do some carbo loading. In the afternoon we'll be learning to play real-life Quidditch! Mouth guards are optional, but highly recommended. Rough game Quidditch…some would even call it brutal!
After nursing our bruises, we'll dress to the nines and make our way to Victoria Embankment to embark on a River Thames dinner cruise very much like the one Harry and Tonks narrowly avoided on their broom flight through London in Order of the Phoenix. Please be advised that any werewolves on the tour will be required to take their Wolfsbane Potion before embarking as we will be in an enclosed public space for several hours under the night sky.
Overnight Location: London, England
Day 8 - Leavesden, England (Thursday, Aug. 22, 2024) / Warner Bros Studio Tour
After breakfast we depart by coach for Leavesden, on the edge of London, for the Warner Bros Studio Tour with a special focus on Harry Potter. We'll be given plenty of time to explore all the props, sets, and other artifacts as well as experience flying our own broomsticks and enjoying a frothy mug of butter beer.  You'll be on your own for lunch while you're there, so don't fill up on Bertie Botts Every Flavor Beans!
Returning to London later in the afternoon we'll enjoy dinner at the Slug & Lettuce.  Luckily, the restaurant is not owned or operated by the aforementioned Mr. Botts and there is no risk of encountering slug-flavored anything.
Overnight Location: London, England
Day 9 - London, England (Friday, Aug. 23, 2024) / London Free Day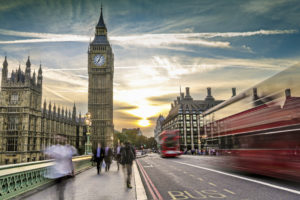 Today is yours to enjoy London as you please. Whether it's talking to snakes in the Reptile House of the London Zoo, crossing the street near Abby Road Studios, or trying to find the TARDIS near Earl's Court, the possibilities are endless. Your Geek Nation Tours Leader is available to point you in the right direction or give suggestions if you simply can't decide.
In the evening we'll regroup in the hotel restaurant for a farewell dinner and reveal the winners of the House Cup!
Overnight Location: London, England
Day 10 - London, England (Saturday, Aug. 24, 2024) / So Long for now...
As with a school year at any of the world's wizarding academies, today is the day we go our separate ways. The journey may be over but the friendships made with your housemates during the school year will likely last a lifetime…
Or of course, it doesn't have to be 'good bye'…
"No, he must have known you would always want to come back."
― Ron Weasley & Harry Potter, Harry Potter and the Deathly Hallows
Optional Post-Tour Add-on
Day 1 - Orlando, Florida (Saturday, Aug. 24, 2024) / Welcome back and off to America!
Continue the adventure and join us on our optional extension as we travel from London, England, UK to Orlando, Florida, USA!
Overnight Location: Orlando, Florida
Day 2 - Orlando, Florida (Sunday, Aug. 25, 2024) / Orlando's Universal Studios
After recuperating from the transatlantic flight we'll have the opportunity for a VIP experience in Orlando's Universal Studios and Islands of Adventure theme parks. Both parks feature the Wizarding World of Harry Potter attractions so there's no shortage of magic to go around.
If you get bogged down with movie swag, never fear, your Tour Leader will set a drop off time and location and your items will be taken back to the hotel freeing you up to enjoy the rest of the day. However, keep in mind that if you give your Tour Leader clothes, they will be free (although still likely to aid you in your quest).
Stay as late as you'd like in the parks since we'll be fending for ourselves come dinner time. Perhaps you'll want to take advantage of the warm central Florida evening and dine outside before leaving the park?
Overnight Location: Orlando, Florida
Day 3 - Orlando, Florida (Monday, Aug. 26, 2024) / More Universal Studios and Medieval Times
If you missed any corner of Universal Studios or found any particular experience so fantastic you need to do it again, you're in luck because we'll have a second full day with VIP access to the parks. Once again your Tour Leader will be available for logistics between the parks and hotel if needed.
However, don't stay too late since in the evening we'll be heading out by coach from our hotel to Medieval Times Dinner & Tournament for a farewell dinner full of action and well -choreographed danger in a feast of adventure!
Overnight Location: Orlando, Florida
Day 4 - Orlando, Florida (Tuesday, Aug. 27, 2024) / Departure Day but see you soon...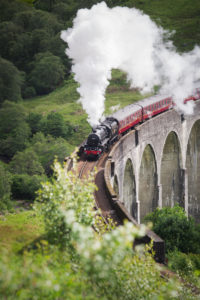 Unfortunately, this is it, the really real end of the tour. As we part ways one last time we'll be sure even if we leave empty-handed, our hearts will be full from the friendships we've fostered along the way
"Things we lose have a way of coming back to us in the end, if not always in the way we expect."
— Luna Lovegood, Harry Potter and the Order of the Phoenix
Tour Notes
NOTE: Attendance of special guests and celebrities is subject to change due to scheduling conflicts and professional obligations.
NOTE: COVID-19 has changed both our geek and our real worlds. Some things may never be the same and others may not be able to be offered on our tours or will have to be altered in a new post Covid world. With that said, please understand that GNT is moving forward as if the disease is already conquered, but all tours are now subject to change.
What's Included
For the Main Tour: Local Guides, all hotel stays, entry fees to most venues, several meals throughout including breakfasts daily and Welcome and Farewell dinners, train and bus transfers, Owl Encounter, Fort William to Mallaig Train, Black Cab Tour, WB Studio Tour, walking and bus tours and loads of other stuff.
For the Tour Extension: All hotel stays, several meals, Two Day Private VIP Universal Studios Tour, Medieval Times Farewell Dinner.
What's Not Included
Air to the UK and to the USA, some local transfers, and some charges at restaurants.
Estimated TourStarter Price
Main Tour Price:
$4,499.00 USD + $564.88 Taxes & Fees
Optional Extension Price:
$1,999.00 USD + $139.93 Taxes & Fees
Note:
Don't have a friend to get the double occupancy rate? That is what Geek Nation Tours does.  Book as a double occupancy and we will match you up a roommate… This way you get the best of both worlds – some one to BS about Harry and the crew with – and more cash to spend!
TourStarter Note:
Please Note that the above pricing is just an estimate and the final price will be determined upon settling our itinerary and coming to a collaborative decision on all details. Pricing however is based on previous estimates, and thus is a good estimate of the final price.
Additional Options
Our tour is a great opportunity to turn a geeky trip into a greater exploration of Europe or the UK.  Interested in staying longer?  Interest in other areas of the Europe?  We can arrange all this and more.  Geek Nation Tours helps tour participants plan extended holidays from taking the train from one side of Europe to the other to hopping on a local bus tour.  We do it all! Let us help you get the very best from your trip.
Non-Geek Spouse Argument
Harry Potter man… We both love Harry Potter!  Plus Scotland!
Copyright Notice(s)
No endorsement of any product or service by J.K. Rowling, Harry Potter, Warner Bros. or Universal Studios is claimed or implied. Geek Nation Tours would like to thank them for their contribution to the Harry Potter Universe.