Tour Status:
Tour Completed – this tour description is provided for historical/archival purposes, and to show you what you've missed!
Destination(s):
Las Vegas, Nevada, USA
Departure Date:
October 24, 2018 (Wednesday)
Return Date:
November 5, 2018 (Monday)
Special Notice:
Hello Bowling Fans!  We are in the final stages of planning this tour but the PBA has changed the dates on us for the Worlds… We are thus altering our dates.  Please bear with us…. If you are interested however we would love to hear from you…
About the Tour
Geek Nation Tours has a brand new direction.  We have decided to include our Sports Geek friends in our lineup too! Sure they might have bugged you during high school but we are all friends now right?  But of course our Sports Geek tours will always come with a twist – just as our regular Geek Tours do – so we are proud to introduce a dream vacation for all you ten-pin bowling fanatics!
Join us on this exciting tour, taking in some of the great cities of America, and rolling in some of the best alleys the states has to offer. There will plenty to do throughout as we visit the Kennedy Space Centre, take a VIP tour at the World of Coca-Cola, experience the sensation of sky-diving, and much more.
You'll get to watch world class bowling at the PBA World Series VII finals in Las Vegas! The PBA, or Professional Bowlers Association, is the major sanctioning body for the sport of professional ten-pin bowling in the United States. They run a series of tournaments every year for professional bowlers to prove their worth.
Most evenings we will be hitting the lanes, where you'll get to be part of a team and compete in a series of fun, friendly bowling sessions. And best of all you will be doing all this alongside others who have the same passion for bowling that you do. The experiences you'll share and friends you make will ensure this is a holiday you won't forget.
Day 1 - Marietta (Thursday, Oct. 4, 2018)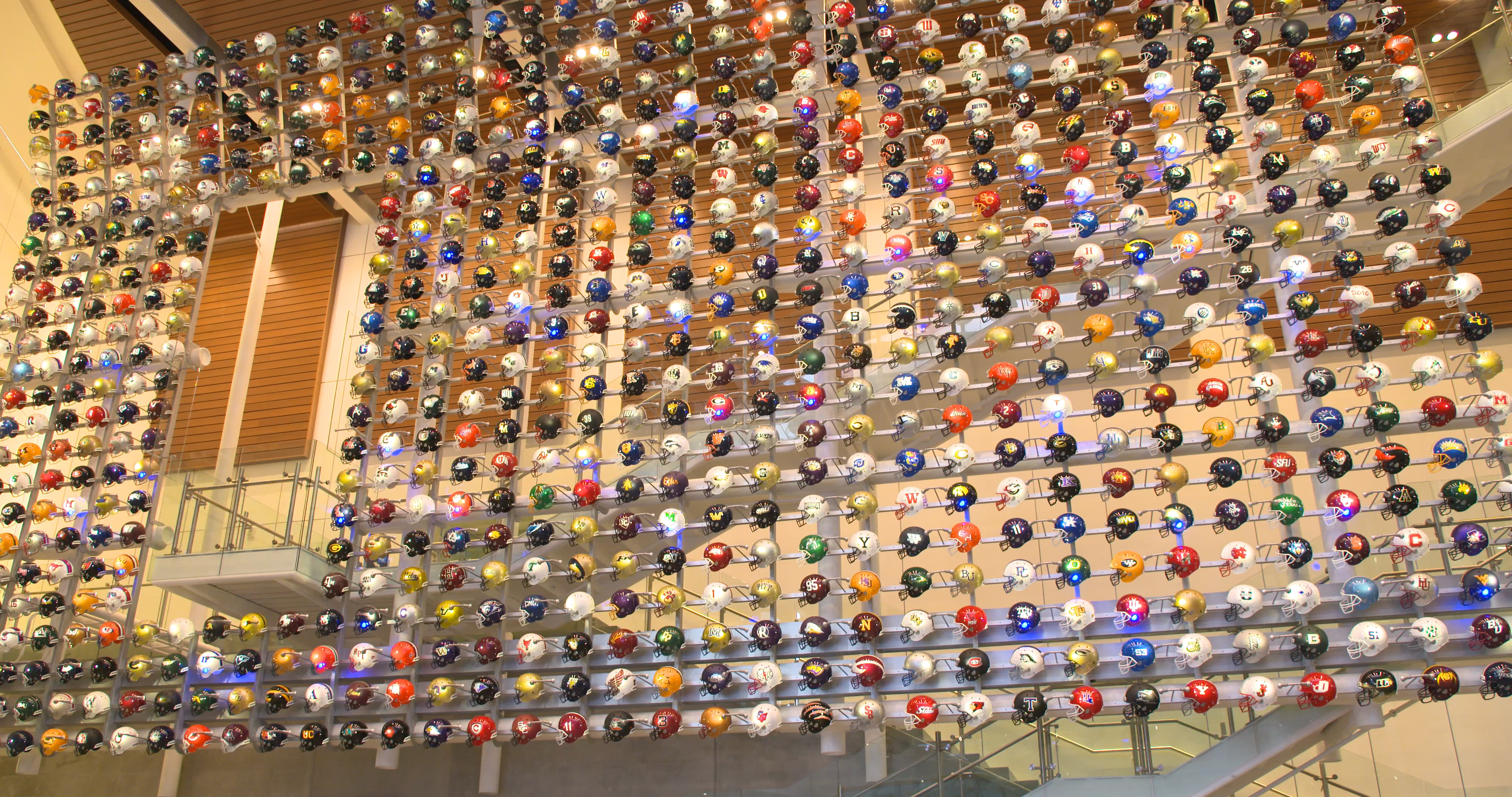 You'll have the morning to relax before we head for an early lunch at Mary Mac's tearoom, where they've been setting the standard for fine Southern cooking for over 70 years.
Then it's on to the College Football Hall of Fame, an immersive and engaging tour where you'll experiance the science, history, rivalries, and pageantry that have made college football one of the most beloved sports in America.
Best Frame will be the theme for the third bowling night at Brunswick's Marietta. Their 40 lanes feature plush sofa seating and food & beverage service is available lane side from their in-house restaurant, Tavern '45, featuring distinctive American pub fare and local craft beer. The theme for this evening's game is Virtual Bowler. Competing as a team, you'll have an extra 'virtual' player added to your team. The scoring for the virtual bowler will be created using the highest single score from your team each frame. For example, if your team consists of three people and you score 9/, 81 and -/ for the third frame, the virtual bowler will score 9/ as this is the best of the three. This is a great opportunity for the perfect game and extra points will be awarded to your team for the best Virtual Bowler scores.
Day 2 - Orlando (Wednesday, Oct. 24, 2018)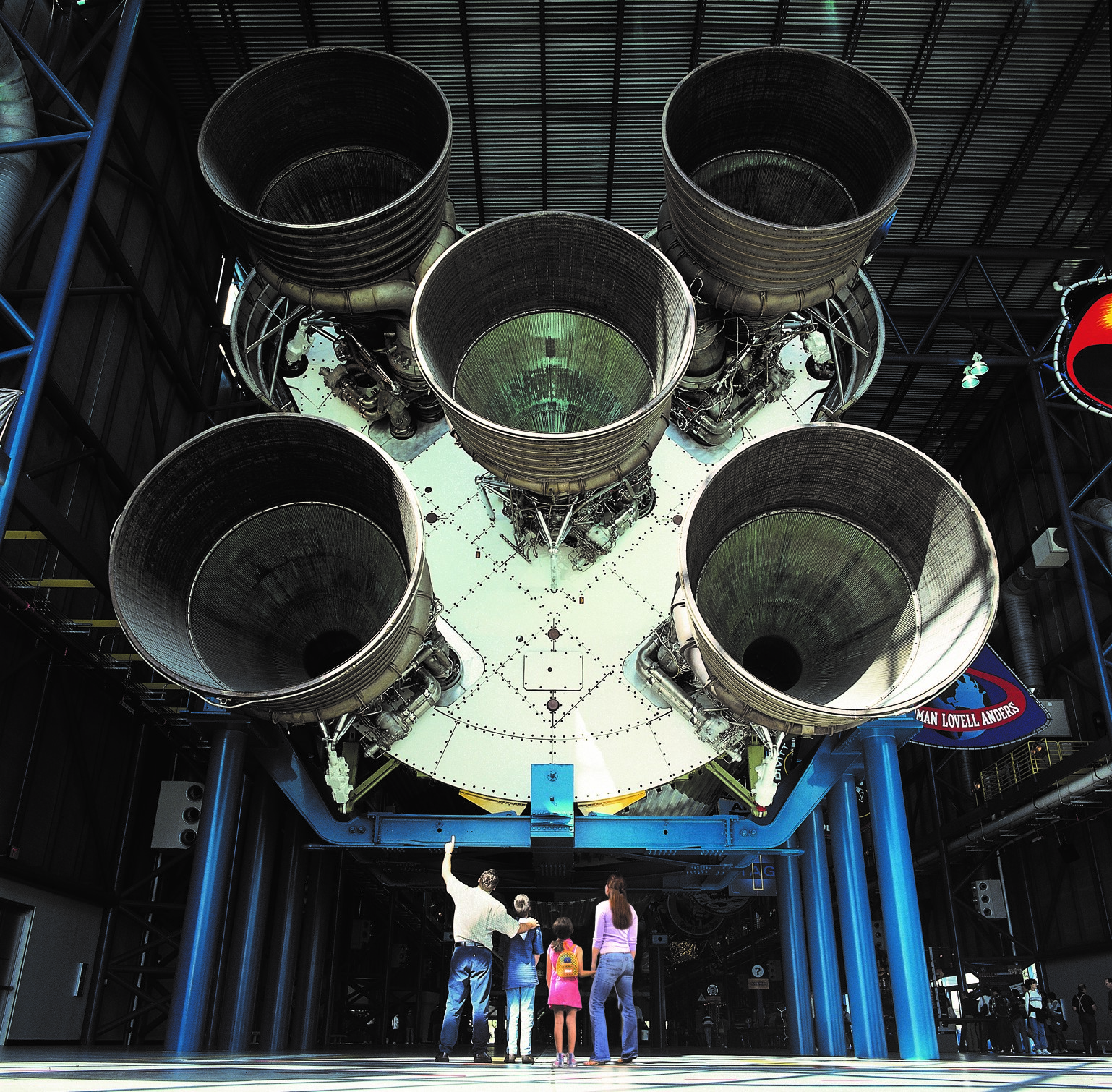 We will ensure a sunny start to the trip as we arrive from all around the world to meet in Orlando, Florida. Nicknamed 'The City Beautiful', Orlando is known as 'The Theme Park Capital of the World' where the attractions include the world famous Universal Studios, Walt Disney Resort and Sea World.
You will be given detailed instructions on how to meet up with our Geek Nation Tours representative and the rest of the tour participants at the hotel (please note that you'll always be in constant contact with our representative). You'll have the day to settle in and relax as everyone arrives before we all head off to our Welcome Dinner and a fine meal, awesome company and discussions on what we will do in the coming days.
Day 3 - Kennedy Space Center (Thursday, Oct. 25, 2018)
Your tour rep will run through the agenda for this trip first thing, explaining how the bowling competition will be scored, sorting you into your bowling teams and issuing your own unique Geek Nation Tours team bowling shirts. Bowling in America was at its peak throughout the 60's, and this is also the start of the era of human spaceflight. To remind us of this astounding achievement, we'll be boarding a coach to head out for a packed day at the Kennedy Space Center, where you'll get to see behind the scenes, go on some great tours and explore on your own.
After this fantastic experience it'll be time to come back down to earth, and enjoy the first evening of bowling. We'll be heading to the super modern venue of Splitsville right in Downtown Disney, to play a standard three game series (No Mickey Mouse behavior on the lanes please).
Day 4 - Atlanta (Friday, Oct. 26, 2018)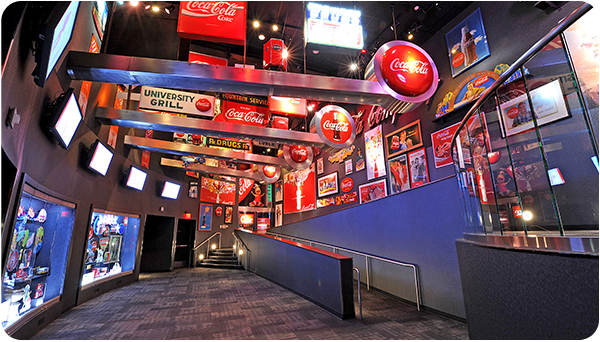 In the morning we'll be saying farewell to Florida by flying out to Atlanta in the state of Georgia for the next stage of the tour. With its Southern charm and world-class sophistication, it's no surprise that Atlanta is one of the most popular destinations in Southeast America. We will experience some of this classic Southern hospitality and some awesome bowling.
Once we've landed and settled into our hotel, we'll be reliving more of the 60's at the classic diner The Silver Skillet, where their Homemade Lemon Ice-Box Pie was voted one of the '5 Best Pies in the USA' by Life Magazine.
After lunch it's on to the World of Coca-Cola. Bowling and Coca-Cola go hand in hand when it comes to American culture, and you'll learn about the company's history and taste a variety of flavors on this VIP tour.
We'll finish the evening enjoying another session of bowling in the upscale surroundings of The Painted Pin. The painted pin is an upscale boutique bar, bowling and entertainment venue including classic interactive games such as, table shuffleboard, skee-ball & southern skittles. We'll be mixing things up for this as you'll be paired up and playing using the Alternate Shot format. You'll take in turns to bowl each ball, make sure you don't leave your partner with an 8-10 split.
Day 5 - New Orleans (Sunday, Oct. 28, 2018)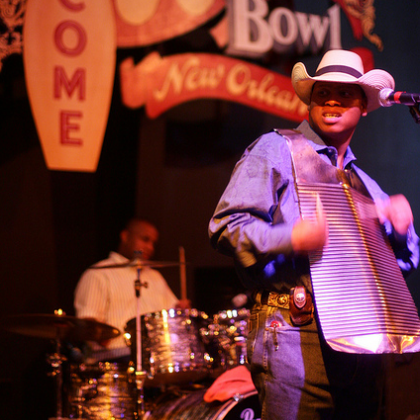 You'll be able to scratch New Orleans off your bucket list as we head to the city of food and music. Nicknamed 'The Big Easy' you'll find bowls filled to the rim with gumbo, all night jazz clubs, and strolls through the historical neighborhoods all part of the experience in one of America's most culturally and historically-rich destinations.
After lunch we'll be taking in the sites on a relaxing afternoon city tour, nothing too strenuous, it is Sunday afternoon in the big easy after all.
The evening will be spent rocking and rolling at the Rock 'n' Bowl™, where you'll enjoy live music while you bowl. You'll also get to see just how much rhythm you have in your body as we'll be playing lefty-righty, where you'll switch which hand you bowl with each frame. We think a night of gutter balls is on the cards.
Day 6 - New Orleans (Monday, Oct. 29, 2018)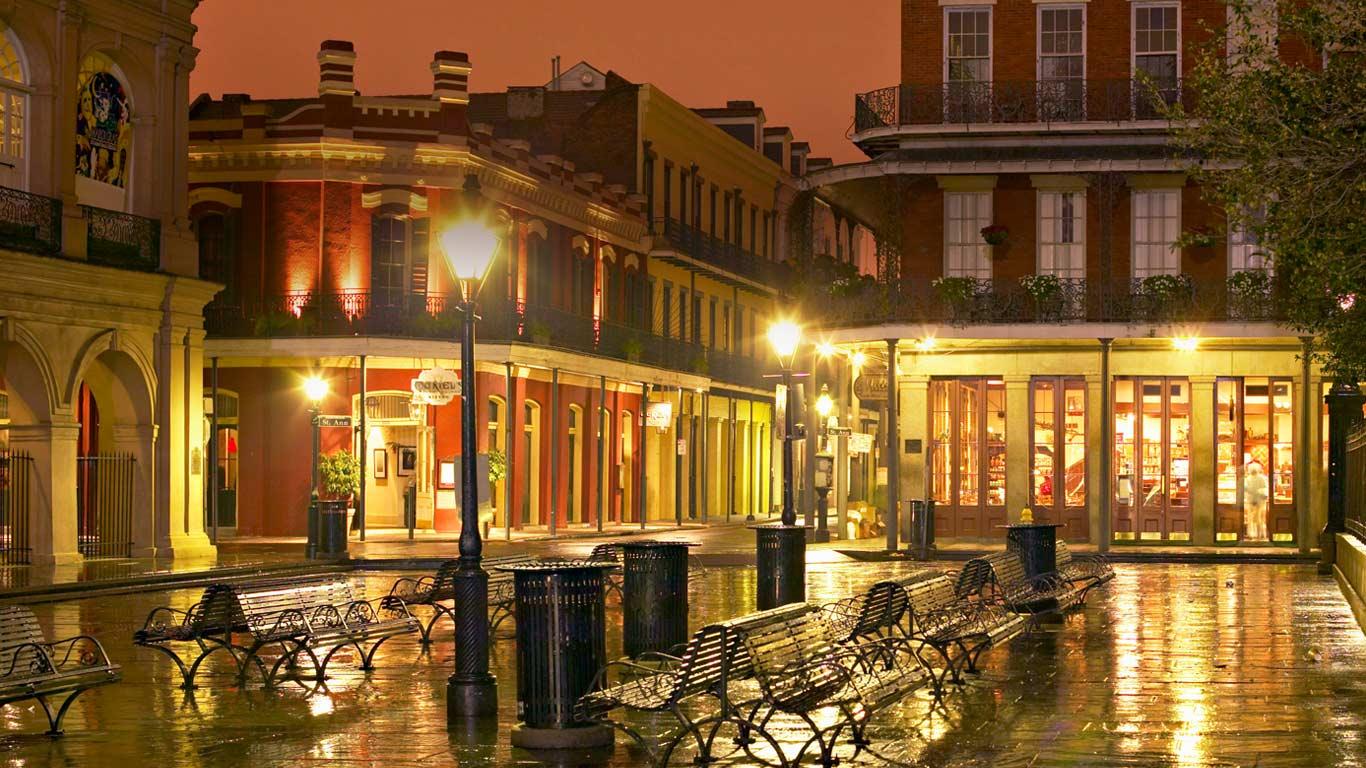 Today we'll be taking a break from bowling to enjoy more of the fine city of New Orleans.
The morning is yours to relax and reflect on (and recover from) the previous evenings fun. Then, we'll be heading out to the historic French Quarter, stopping off for a spot of lunch. After lunch you'll be free to explore the French Quarter and it's many wonderful shops. You are also welcome to join your tour rep as he explores the area to look for some unique collectibles.
Make sure you're ready to party some more as we'll be taking a Cocktail Tour with New Orleans Culinary History Tours. Visiting some of the oldest and renowned establishments in the heart of the French Quarter, you'll learn about and sample some of the classic drinks that New Orleans is famous for.
Geek Nation Tours will then treat you to a feast of good 'ole southern cuisine.
We'll finish the evening off with a stroll down the infamous Bourbon Street, before heading to one of the local bars to enjoy more live music.
Day 7 - Texas (Tuesday, Oct. 30, 2018)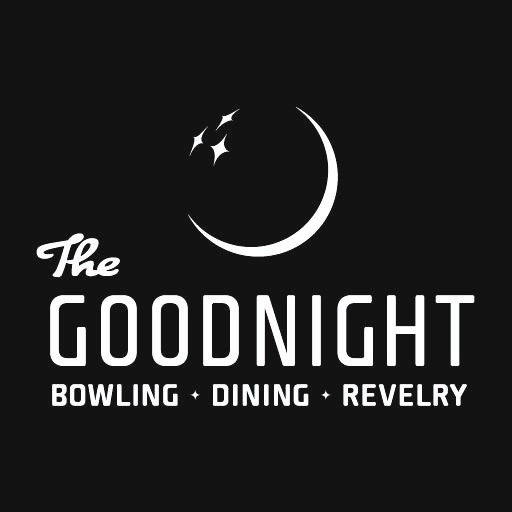 You'll have the chance to return to normality after partying in New Orleans, as we'll be flying out for the first part of our Texas leg of the trip. Famous for it's legendary live music, burgeoning restaurant scene and unique culture (the unofficial slogan 'Keep it weird' says it all), the state capital Austin is our next destination. After checking in to the hotel you'll have the afternoon free to yourselves. Your tour rep will be happy to offer any recommendations. Just make sure you're ready for the evening's action.
It's back to the lanes with a movie theme, as we'll be having a Big Lebowski party at The Goodnight. Home to eight vintage bowling lanes, and fueled by a passion for not taking themselves too seriously, they have found everything that embodies revelry and packaged it under one roof.
Along with all the food & drink (White Russians not included), we'll be having fun with a few different bowling formats including Secret Score (bonus points for matching your secret score) and Strike Survivor (last bowler standing). There'll be karaoke, for the crooners amongst you. We at Geek Nation Tours will also have a special surprise gift for everyone as well.
You'll be enjoying all of this under the watchful eye of The Dude himself (well, a huge painting of him). Just make sure you don't go 'over the line!'
Day 8 - Dallas (Wednesday, Oct. 31, 2018)
To continue the Big Lebowski theme, you'll get to experience the sensation of The Dude's flying dream, as we'll be taking part in a skydiving experience, no bowling balls allowed.
Then we'll be boarding a coach for the next stage of our Texas tour, heading out to Dallas. We've some more fantastic places to visit and bowl at in this huge cosmopolitan city, standing proud in the middle of 'cowboy country'. And because it wouldn't feel right if we didn't, we'll be watching The Big Lebowski on the coach.
Once we've arrived in Dallas and checked in to the hotel, it's off to the Bowlounge, featuring vintage bowling with automatic scoring, and a 75 foot bar with 40 taps. You'll be tested as a team using the Baker format, where each team will have a captain nominated, and they'll choose which players will bowl which frame each game.
Day 9 - Dallas (Thursday, Nov. 1, 2018)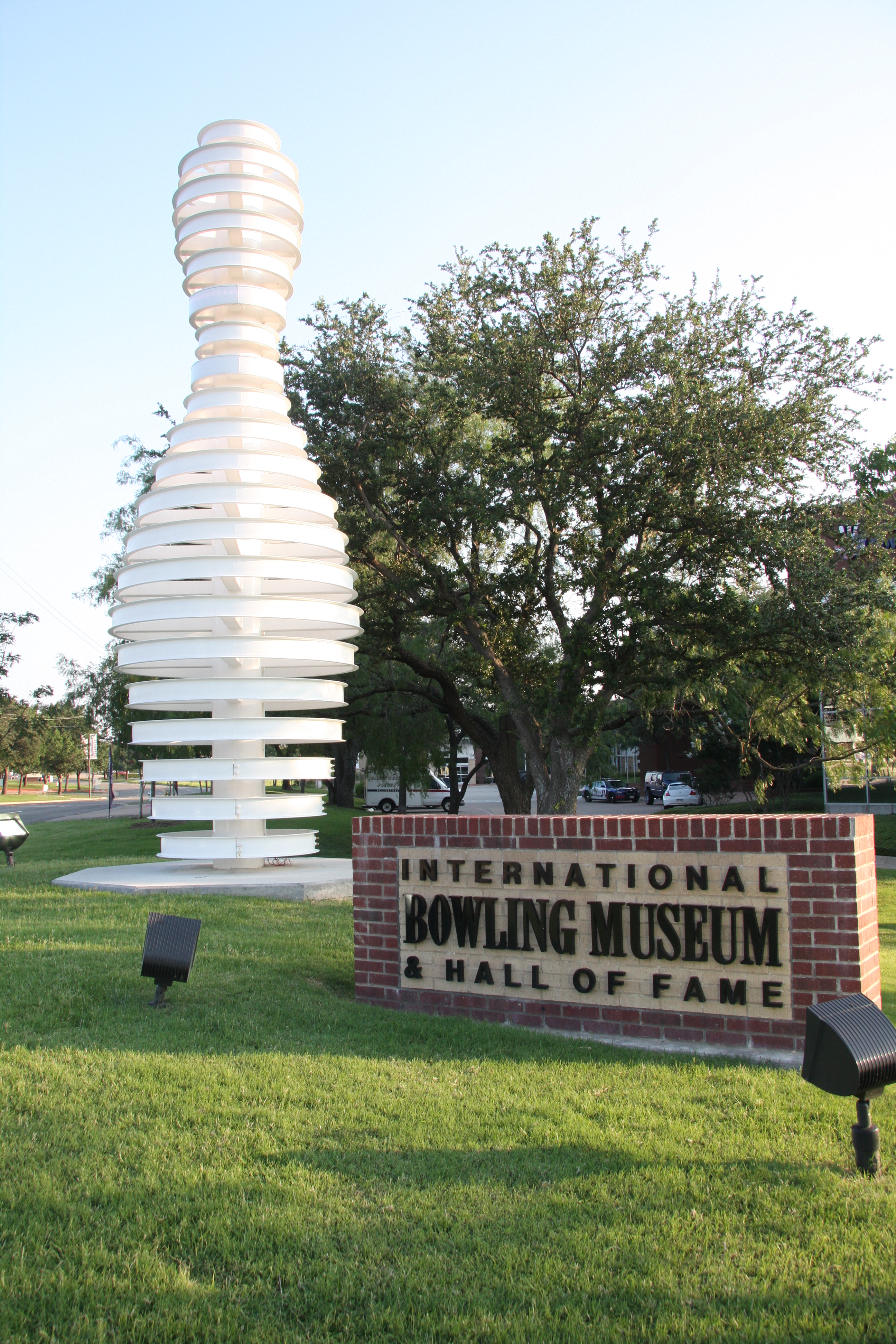 The morning is free for you to relax and explore, before we all meet up for lunch.
The afternoon will involve a visit to the International Bowling Museum. Brimming with one-of-a-kind bowling artifacts, this premier sports museum offers a unique bowling experience and a cutting-edge glimpse at the far-flung future of this global pastime. Pass through Bowling's Hall of Fame where rare photos and vintage film clips tell the stories of bowling's greatest legends.
It's even more bowling at the Bowl & Barrel, where you'll enjoy the fun of a classic bowling alley with the sophistication of a full-service restaurant, bar and event venue. As part of the evening's fun we'll be including Low Ball, where the lowest score wins. Oh, and gutter balls count as strikes and spares!
Day 10 - Las Vegas (Friday, Nov. 2, 2018)
Make sure you're bags are packed and ready for the final leg of the tour, as we head to Las Vegas. Renowned for it's mega casinos, fine dining and dusk 'til dawn nightlife, it's no wonder Las Vegas is known as the 'Entertainment Capital of the World'. After a short flight and a hearty lunch, you'll have the afternoon to spend time making the most of the South Point hotel and casino's facilities. Try your luck on the Blackjack tables, take in a movie, relax in the spa, or check out some of the PBA World Series VII tour events taking place. You'll find plenty to do, and your tour guide will be around if you want to join him on the card tables, unless of course you turn out to be bad luck.
Everyone will gather for another evening meal, included as part of the tour package. Who knows, we may get the chance to catch up with some of the competitors?
Day 11 - Las Vegas (Saturday, Nov. 3, 2018)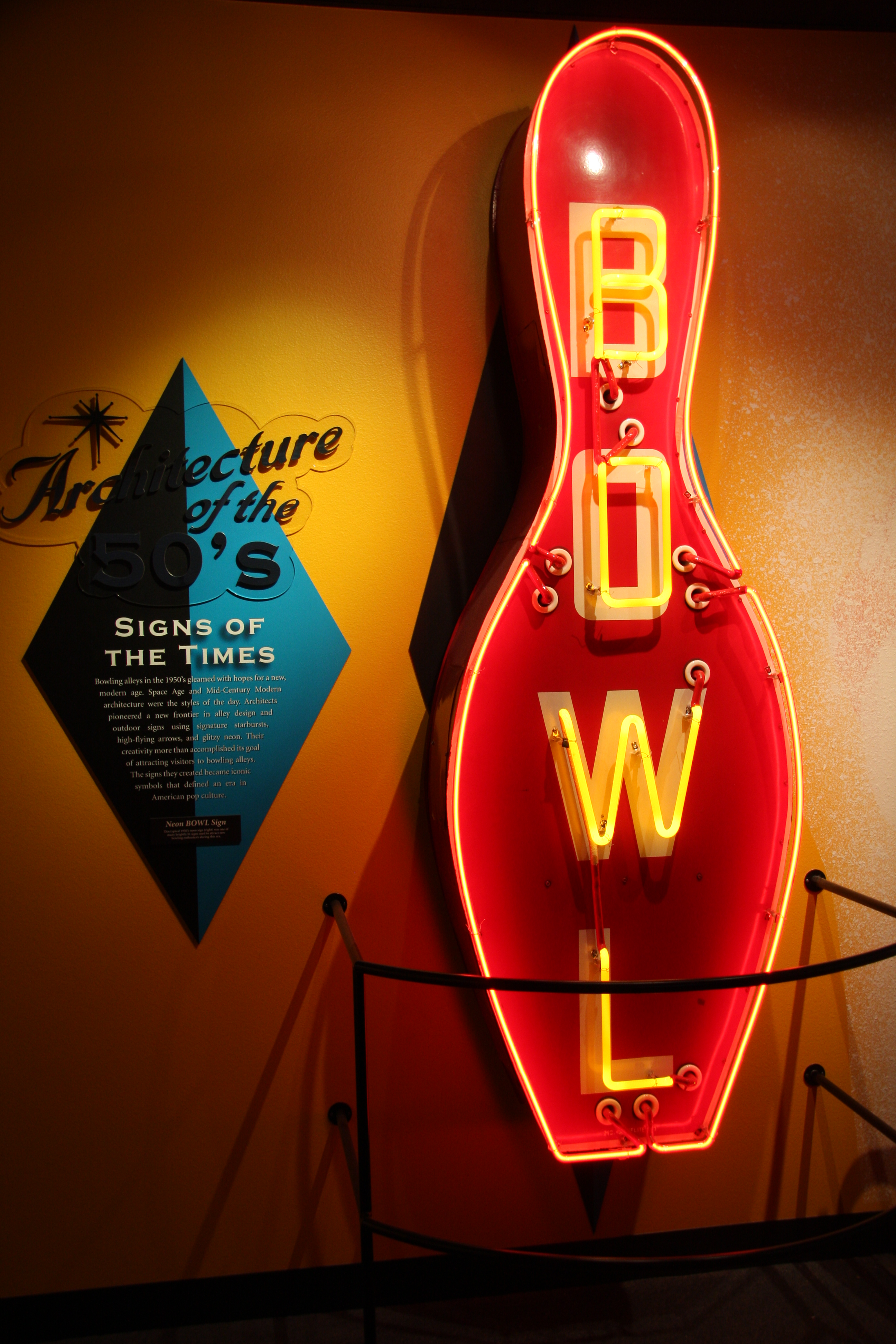 Today we'll be taking the opportunity to watch the professional's at play as we take our seat lane side at some of the main events in the PBA World Series. Your tour rep will inform you of which events you'll be spectating.
The evening is the final day of the tours bowling competition at Red Rock Lanes. With 72 lanes, it's the largest luxury bowling center in Las Vegas. As we're in Vegas, Bowling Poker will be the order of the day. Every time you score a strike or spare, you will be handed a playing card. At the end of each game, the best 5 card poker hand will score extra points. And let's not forget, it's also Halloween, so feel free to dress up for the occasion! There will be even more bonus points to earn for the best costumes, so let your imagination go wild. And your tour rep will be on hand with some treats (and maybe the occasional trick).
Day 12 - Las Vegas (Sunday, Nov. 4, 2018)
For the last day of this amazing trip, we'll be sitting lane side cheering on some of the best bowlers in the world as they compete in the PBA World Series VII finals. This promises to be a tense and exciting experience, as we'll see if they can stand up to the pressure of competitive bowling.
To finish of the day we'll be having a splendid farewell dinner, included as part of the tour, where you'll get to reminisce on the fun you've had. There will also be the grand awards ceremony where a variety trophies will be issued for the tours bowling competition.
Day 13 - Returning (Monday, Nov. 5, 2018)
Today we will transfer to the airport and make the journey home. The photos, memories and friends you made are yours to keep forever. Hopefully you'll have made some new 'pin' pals.
Tour Notes
Thinking about coming in early? Geek Nation Tours can help you with all your travel plans. Whether you want to visit another part of the United States prior to your arrival or if you just want to relax a bit afterwards. Let us know your travel needs and we can make sure you get the experience you are looking for.
Already have your convention pass or housing but want to hop aboard?  No problem!  Geek Nation Tours can remove those costs from the tour package for you.
Geek Nation Tours also takes care of the non-geek spouse with its Parallel Universes department.  There is a lot to do in each of the cities we visit for non-geek spouses or those that want a break from the rarefied confines of the Bowling Alleys. Our Geek Nation representative will be available to help coordinate excursions around the each area. Whether it is finding a mall, visiting a museum or taking in a sporting event, we are sure we can find something for all those non-geek spouses or gamers just looking for a break.
What's Included
What is included: All hotel nights and taxes, Airfare between each city, transfers to and from each airport visited, many lunches, many dinners including the exclusive Welcome Dinner and the GNT farewell dinner, Coach Transfers, Kennedy Space Center Tour, Many entrance fees, Skydiving Experience, Tickets to the PBA World Championships and Commemorative (and stylish) Tour bowling shirt.
Tour Price
Note:
Don't have a friend to get the double occupancy rate? That is what Geek Nation Tours does. Book as a double occupancy and we will match you up a roommate… This way you get the best of both worlds – someone to BS about the con with – and more cash to spend
Non-Geek Spouse Argument
"Lebowski"