Destination(s):
Essen, Germany
Departure Date:
September 28, 2024 (Saturday)
Return Date:
October 7, 2024 (Monday)
Price:
10-Day Tour: $7,999.00 USD
Special Notice:
This tour has now moved from a Geek Nation Tours "Tourstarter" to a "Now Booking" tour. With the help of our group we managed to bring the tour alive. This tour will move forward to "Guaranteed" when we have a total of 12 tour participants booked… Looking forward to going to Essen? Be sure to tell a friend!
About the Tour
Grab your D20s, D6s, and Deutsch/English dictionaries as Geek Nation Tours is heading to THE board game mecca in October. Game to your heart's content at the Internationale Spieltage SPIEL in Essen, Germany. Operating annually since 1983, the SPIEL welcomes nearly 200,000 visitors and more than 1200 vendors over four days each year making it of one of the world's biggest trade fair/conventions for board games, role playing games, card games and much much more! 
We'll have some games that fit perfectly with each day's theme, some games that fit perfectly with where we'll be, and maybe some games that you've never seen before and will be released for the first time at the SPIEL. And GUESTS! GNT always has guests! We're also teaming up with several games publishers to bring you some great games along the way. Here's a look at what to expect on this 10 Day tour through southern & central Germany!
Day 1 - Munich (Saturday, Sep. 28, 2024) / Welcome to Germany!
Today you and your travelling companions will arrive from all corners of the globe by to Munich, Germany. You will be given detailed instructions on how to reach your hotel depending on your point of arrival. Once there you'll meet your Geek Nation Tours Tour Leader and the rest of day is yours to do as you please. Whether you decide to rest after your long journey or get out and explore the capital of Bavaria, your Tour Leader will be able to help point you in the right direction.
Regardless of what you do, in the evening we'll gather together for our official Welcome Dinner. But we wanted to dive straight into being in Germany and what better means then to visit the world famous Munich Oktoberfest!? Along with the beer and singing you'll get to know the rest of the players and your Tour Leader will give you more detailed information on what to expect for the duration of the tour.
Overnight Location: Holiday Inn Munich - City Centre, Munich
Day 2 - Munich (Sunday, Sep. 29, 2024) / Neuschwanstein Castle & Castles of Mad King Ludwig
We'll set off early for a long day out visiting the castles of King Ludwig II. Our first stop will be the legendary Neuschwanstein Castle, the inspiration for Sleeping Beauty's castle in Disneyland! After a guided tour of the castle, we'll have lunch in a nearby gasthaus and get our gaming on in the shadow of the castle…the perfect place to play Castles of Mad King Ludwig! In the afternoon we'll continue on to Linderhof, Ludwig's lesser-known, but completely over the top palace nestled in the Bavarian mountains. After touring the palace, we'll return to Munich for dinner at the Royal Court Brewery…you probably recognize it by its German name, Hofbräuhaus!
Btw... All dinners & breakfasts are include in this tour package (and four lunches)... So expect to be well fed on this trip...
Overnight Location: Holiday Inn Munich - City Centre, Munich
Day 3 - Stuttgart (Monday, Sep. 30, 2024) / Ludo Fact
Today we'll get an exclusive behind-the-scenes look at how some of your favorite board games are manufactured. We'll check out of our hotel and make our way to the Ludo Fact company in the town of Jettingen-Scheppach. Ludo Fact manufactures board games and puzzles in multiple languages for countless publishers around the world. You'll see exactly what goes into the package before you unbox the game at home, including the box! We may even get a sneak peek at games that haven't even been released yet or foreign versions of your favorite games. After our private tour of the offices and factory, we'll break for lunch together with enough time for a brand new game…if we're lucky we may even get a warm one right off the production floor! In the afternoon we'll continue to Stuttgart where you'll have the opportunity to spend the rest of the day as you wish. You may want to take in another factory tour of some other toys at Porsche or Mercedes or you may want to see what's new at the KOSMOS publishing company store. Either way, your GNT Tour Leader will be available to help get you where you want to go. We'll regroup in the evening for dinner together in a German beer hall where we'll learn the fine art of German coaster flipping.
Note: Ludo Fact is still not guarantied. Return often for more update...
Overnight Location: Mercure Stuttgart City Center, Stuttgart
Day 4 - Heidelberg (Tuesday, Oct. 1, 2024) / Heidelberg, Rüdesheim & Koblenz
We'll need an early start for this day full of captivating castles. Our first stop will be Heidelberg to visit one of the most famous castle ruins in Germany. After touring the castle, we'll get a glimpse at the city where Jackson Browne and Michael Fassbender where born and take in lunch together with time for another great game before we depart for Rüdesheim. We'll stop at the Niederwald Memorial and soak up the view of the Rhine Valley before making our way along the river to Koblenz. This stretch of the Rhine River is a UNESCO World Heritage site with 40 castles in 40 miles! We'll have a chance to catch our breath before enjoying dinner together complete with some local Riesling wines we saw growing along the Rhine.
Overnight Location: Hotel Contel in Rhein, Koblenz
Day 5 - Essen (Wednesday, Oct. 2, 2024) / Eltz Castle & The Dragonstone
Today we'll start by visiting Eltz Castle. The castle has been in the same family since it was first built in the 13th century. From here we'll find our way back to the Rhine and visit Drachenfels, or "Dragonstone" in English. You won't likely find any Tiergaryans or Baratheons here, but there is at least one dragon you can coax out of his cave. We'll have lunch together at Dragonstone overlooking the Rhine River and make time for another new board game before continuing on to Essen. Upon arrival in the late afternoon, we'll check in to our hotel and get a crash course in the local public transit we'll be using to get around in the city during the convention. Later we'll dine together and go over our strategies for securing those rare first edition games released at the SPIEL.
We will dine at our hotel today and after retire to a private meeting room for some solid boardgaming.... What games should we play?  You get to vote on them...
Overnight Location: InterCityHotel Essen, Essen
Day 6 - Internationale Spieletage SPIEL convention (Thursday, Oct. 3, 2024) / Internationale Spieletage SPIEL!
This is it! The first day of the Internationale Spieletage SPIEL convention. We'll set out early to get a good spot in line before the doors officially open in the morning and you'll make a mad dash to publisher booths to pick up all the new releases. The day will be yours to do as you please, but you'll have the opportunity to join your GNT Tour Leader for lunch away from the convention center (at your own expense). You'll also have the opportunity to pass off your haul to your Tour Leader who will be able to return your items to the hotel so your arms are free to grab even more games. After the convention closes, we'll get together for dinner to compare the great new games we've all picked up and test some of them out with our new friends.
After a dinner out, we will retire again to our hotel and our private boardgaming HQ for dice rolling...
Overnight Location: Essen
Day 7 - Internationale Spieletage SPIEL convention (Friday, Oct. 4, 2024) / More Internationale Spieletage SPIEL
Our second full day at the convention will hopefully be less hectic than the first and we'll be able to sit down and demo some new and interesting games. You'll have another opportunity to sneak away and catch your breath for lunch or simply handing off your morning's purchases before heading back to the convention and trying to finish off another few halls for the day. Once again, we'll gather together for dinner in the evening after the convention and we'll be sure to have tons of new games to choose from for playing into the night.
Tonight we will again, dine out but will be treated to yet more boardgaming at our hotel HQ...
Overnight Location: Essen
Day 8 - Essen (Saturday, Oct. 5, 2024) / More Internationale Spieletage SPIEL or Cologne Cathedral
Today you'll have the option of spending another full day at the SPIEL or meeting your GNT Tour Leader before midday and making an excursion to Cologne. On the optional excursion, your Tour Leader will accompany you by train from Essen to Cologne where you'll visit the world-renowned Cologne Cathedral and climb the spire to gaze over gargoyles at the city below. Your Tour Leader will be able to assist you with traveling by rail, but you will have to purchase your own "ticket to ride". Whatever you decide to do, we'll all gather together again in the evening for dinner and perhaps a beer or two...
Overnight Location: Essen
Day 9 - Essen (Sunday, Oct. 6, 2024) / Last Day at the Spiel...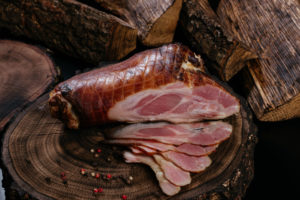 Our final full day at the SPIEL will be spent tracking down those last-minute games and convention exclusives or haggling for better prices on retailers' remaining stock. As before, you'll be able to join your Tour Leader for lunch (at your own expense) or pass off your morning purchases to be delivered to the hotel. In the evening, we'll gather up one last time for our Farewell Dinner where you'll reminisce over the previous week's adventures and play one last round of games with your traveling companions.
Overnight Location: Essen
Day 10 - Dusseldorf (Monday, Oct. 7, 2024) / A Journey Home
Unfortunately, all good things must end and today we travel to the Dusseldorf airport to depart for home. However, the friends, memories and photos you've gathered, even before hitting the convention, are yours to keep forever!
Tour Notes
As part of the guided tours of some locations, there will be some walking involved (especially Day 2 at Neuschwanstein and Day 5 at Eltz Castle). This tour is recommended for guests with average physical fitness.
NOTE: Attendance of special guests and celebrities is subject to change due to scheduling conflicts and professional obligations.
NOTE: COVID-19 has changed both our geek and our real worlds. Some things may never be the same and others may not be able to be offered on our tours or will have to be altered in a new post Covid world. With that said, please understand that GNT is moving forward as if the disease is already conquered, but all tours are now subject to change.
What's Included
All hotel stays (4 star hotels), your personal travel guide, motorcoach transfers between major destinations, dinner every night of the tour, four lunches, breakfast every day of the tour after arrivals, entry to Neuschwanstein Castle, entry to Linderhof Palace, factory tour of Ludo Fact, entry to Heidelberg Castle, entry to Eltz Castle, cogwheel train to Drachenfels, four-day passes to Essen SPIEL, Uber transportation while in Essen, games, prizes, and a few surprises along the way!
What's Not Included
Airfare to and from tour locations, local airport transfers, some local taxi and subway fares, lunches during the Essen SPIEL trade fair, entry fees to museums and attractions not included in the program, and train tickets for the optional visit to Cologne on Day 8.
Tour Price
10-Day Tour:
$7,999.00 USD + $879.89 Taxes & Fees
Single-Occupancy Upgrade: $1,300.00 USD
Final Payment Due:
June 15, 2024
Note:
Don't have a gaming buddy to get the double occupancy rate? Geek Nation Tours can help! Book as a double occupancy and we'll match you up with a roommate. This way you get the best of both worlds, someone to stay up late and play games with…and more cash to spend!
Non-Geek Spouse Argument
Look at the history and splendour of the tour…There is even stuff to do while I geek out at Essen!