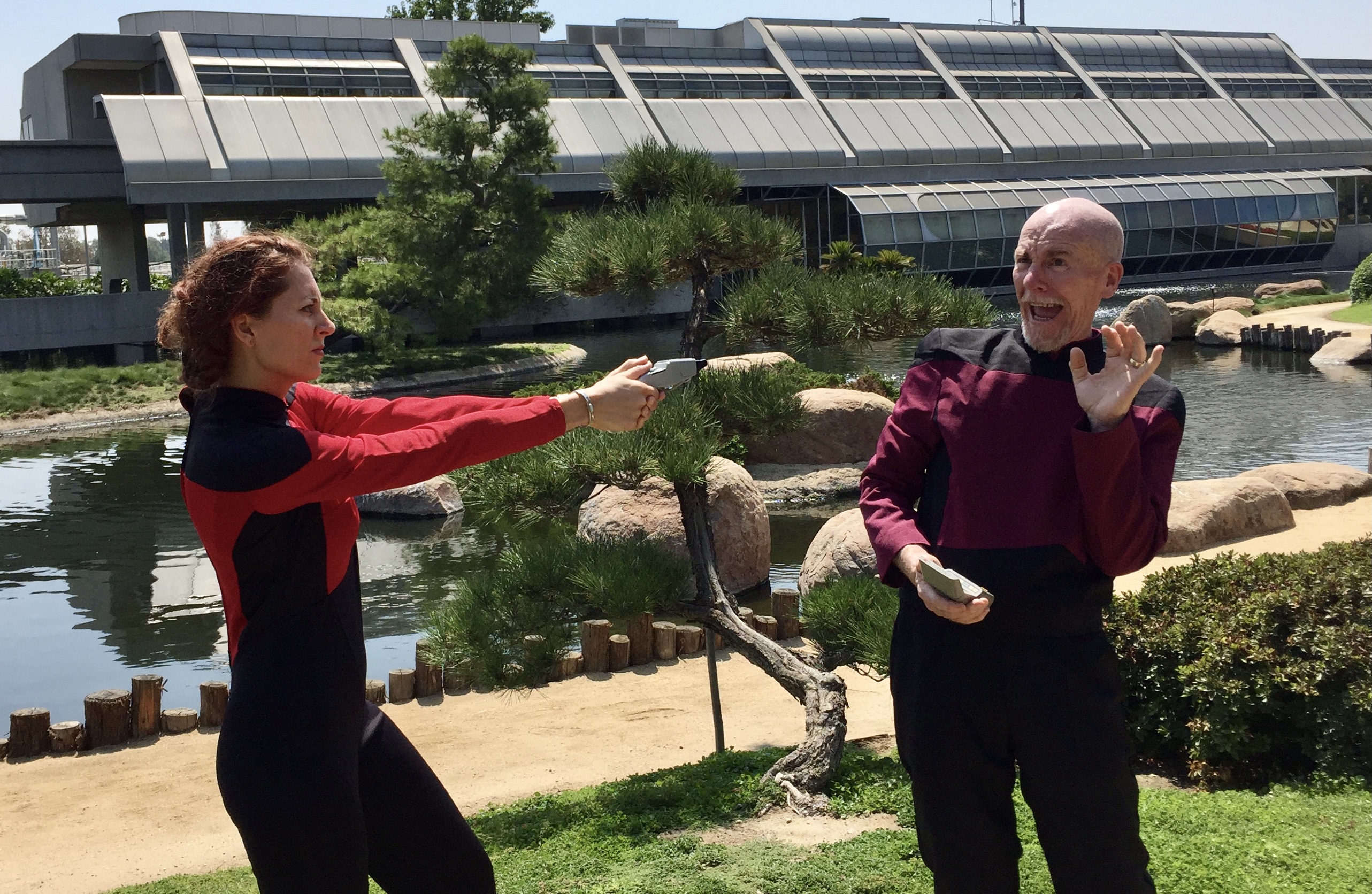 Destination(s):
Los Angeles & San Francisco California
Departure Date:
July 6, 2024 (Saturday)
Return Date:
July 15, 2024 (Monday)
Tour Limit:
18 Participants
Price:
Main Tour Price: $8,499.00 USD
About the Tour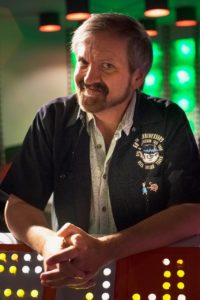 Welcome to your own private Star Trek convention, where you will get up and personal with Star Trek celebrities, filming sites, history and a small group of other fans.,, You and a maximum of 17 other tour participants will be joining the likes of Tim Russ, Bobby Clark, Armin Shimmerman, and many more to come…  It really will be like a mini private convention right at the filming sites themselves…
Geek Nation Tours is proud to be a part of the positive vision of the Star Trek universe and adventures. "Exploring Trek Sites: West Coast Away Mission" will continue to "boldly go" with "Dr Trek" Larry Nemecek —the noted Star Trek guru as an archivist, pundit, producer, host of The Trek Files on Roddenberry Podcasts and his own Trekland Tuesdays LIVE stream weekly — and author of the Star Trek: The Next Generation Companion and Star Trek: Stellar Cartography, often called upon for his vast knowledge of the Star Trek Universe, its business and fandom. But now, Dr. Trek and Geek Nation Tours have spent the last couple of years journeying through the Nexus and have – after much meditation – decided to reconstruct our tour to bring you even more Star Trek.
Our goal is to have a line-up of Star Trek celebrities join Larry and all of us every day as we warp from one Trek filming site to another. To have you be able to visit and walk with them as they bring Trek's iconic non-stage locations to life. Not only that, we will include Trek experiences like no other: Interacting with the stars, learning from creative staff, finding out how Star Trek influenced them —and how they in turn were influenced. You may have thought that a convention was the best way to experience our most hopeful of scifi dreams, but look out… with GNT and Dr. Trek's new tour you'll truly have the Trek experience you have been waiting for— it really is like a real-life away mission.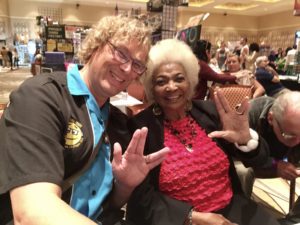 We are still in the process of inviting fan favorites to the tour, but currently we are pleased to announce that we have Tim Russ (Lieutenant Commander Tuvok), Dave Rossi (Supervisor of Star Trek Projects among others), Bobby Clark (the original Gorn), Mike Westmore (make up artist extraordinaire), and Armin Shimerman (Quark)… And more to be announced!
Read on below for details —but know that we are continuing to our search for even more…
But please note! This tour only has room for 18 tour participants! If you want to come aboard please book soon to secure your spot!  Currently, we are accepting Pre-Registration for this tour as pricing is still a bit in flux. Register now, with no deposit down, but only continue forward when pricing is nailed down…
LISTEN: Take a Ride
Day 1 - Los Angeles (Saturday, Jul. 6, 2024) / Welcome Dinner, Griffith Observatory & Tuvok
Tour members will be arriving throughout the day, and will be transferred to the hotel via a luxury sedan service. As you know there is tonnes to do in L.A., but be sure to get back to the hotel early enough to join our departure to "Lucy's El Adobe Café" and our Welcome Dinner. Gene Roddenberry himself use to frequent Lucy's as it is right across the street from Paramount Pictures, and I am sure Larry has a story or two about those days. Geek Nation Tours takes great pride in our evening meals and get-togethers. Past participants agree that our meet-ups are an important part of the tour experience – a time where you can get to know other Trek geeks and maybe hear a great suggestion or two on what to do in the following days. You can join us every night, or escape to do your own thing. And you never know — we may have a surprise guest or two!
After our Welcome Dinner, we will board our private coach and head off to Griffith Observatory—a favorite of space geeks, and not just as the site of Paris and Tuvok's shootout in Voyager's "Future's End"! With a stunning view of Los Angeles by day or night, we will explore the many exhibits old and new—including the Leonard Nimoy Theatre and its namesake's welcome film, which takes on even more poignancy after his passing in 2015.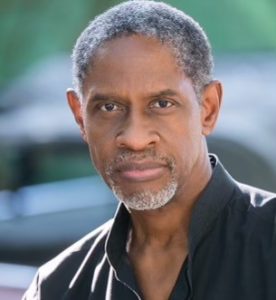 We do have something special for you tonight however, as we will meet Tim Russ - or Tuvok from Star Trek: Voyager - and gaze at the stars via his very own telescope, as much as allowed by this time. As we watch the night's sky with his astronomy equipment and hear about his passion for amateur astronomy, he might even tell a story or two about his filming Future's End and his time aboard the starship Voyager. There will also be plenty of time for signatures and photo ops…
If time permits, we'll see the Griffith's famous Tesla Coil close-up in action, and visit the gift store before leaving Griffith Observatory to be transferred back to our Hollywood hotel…
Attendance of special guests and celebrities is subject to change due to scheduling conflicts and professional obligations.
Overnight Location: Los Angeles - Hilton Garden Inn Los Angeles/Hollywood
Day 2 - Los Angeles (Sunday, Jul. 7, 2024) / Paramount Studios, Dave Rossi & The Hollywood Walk of Fame
Today we will be heading off to Paramount Studios itself, with Larry and a studio guide. Paramount is a real Star Trek time portal! From the Nazi headquarters of "Patterns of Force" in the 1960s, to the "blue sky" tank where the Bird of Prey crashed in Star Trek IV, to the New York streets of DS9's "Far Beyond the Stars" and all the stages that housed the starships … get ready for a front-row, hands-on look at your favorite iconic moments of Star Trek. And we'll visit and point out as many as we can, amid sound studios, backlot streets and sets where Hollywood magic comes to life. Longtime Star Trek insider/producer Dave Rossi will also join us to share even more stories from the stages and offices of TNG through Enterprise.
From here we head back to the Hollywood Walk of Fame along Hollywood Boulevard to see as many Star Trek related "stars" as possible. We will also pass by Grauman's Chinese Theatre and its famed forecourt to view the concrete autographs of The Original Series cast. See if your handprint will be the same as Spock's or Scotty's! Take your time to look at other autographs in the cement – the cast of Star Wars, for instance, or a galaxy of famous stars from the past. Be sure to study the locations of all our stops as some may be featured in our first-ever GNT Star Trek Scavenger Hunt on Day 5!
Today's tour will end as we see our last Star Trek related star, but as always you will be able to head off on your own or join us for a beverage and something to eat. Micelli's is a great old Hollywood landmark (its singing waiters in action since 1949) but it holds a special place for our own Dr. Trek: in one quiet corner back in December 1994, Larry and his wife Janet practiced their story pitches on the eve of their meeting with Voyager executive producer Jeri Taylor, getting feedback from friend and Janet's boss Lolita Fatjo, when she was the two series' script coordinator. Against all typical odds, they sold one idea on their first try, one month before the public premiere of the series: the idea that became Voyager's "Prophecy"… six years later!
Later that night you will be free to explore Hollywood Boulevard on your own or perhaps we can take in a movie at Grauman's as a group…
Attendance of special guests and celebrities is subject to change due to scheduling conflicts and professional obligations.
Overnight Location: Los Angeles - Hilton Garden Inn Los Angeles/Hollywood
Day 3 - Los Angeles (Monday, Jul. 8, 2024) / The Q Continuum, a Gorn, and Vasquez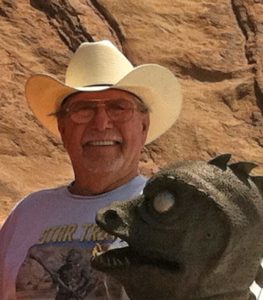 Today we travel into the Great American "Undiscovered Country" – well, it will be our first venture outside the cityscape of L.A., anyway. We will be off via motor coach to perhaps Star Trek's most famous on-location site of all… Yes, we're talking about those tilted rocks at Vasquez Rocks County Park —and if that sight isn't enough to stir your memories of Kirk battling the Gorn Captain in "Arena"—what about meeting none other than the Gorn himself? How many get the treat of meeting Bobby Clark, the performer who wore the hot Gorn suit in 1966, and hearing his memories and taking their pictures with him right where it all began? Vasquez Rocks is the site of many more moments from every LA-based series but DS9, plus Star Trek IV and the 2009 Star Trek film—not to mention scores of westerns and other TV/film highlights.
But Larry has been doing some research since the last time we were on this tour and as such he has found the most elusive or things - a new Star Trek filming site to see.... Journey with us to see the very glade where several scenes of TOS's "Shore Leave" was filmed...
From here we will head off to the Q Continuum—otherwise known as the "Club Ed" Movie Ranch— to visit the lonely site from Voyager's "Death Wish" that's been our only real look at that realm. And on our return, we hope to also stop at the Descanso Gardens which stood in for as Sherwood Forest in the Next Generation episode "Qpid"… another exact location which Larry has lately confirmed as well.
We are currently working on another special guest for this day's adventures and hope to have an announcement out to you as quick as a snap of one's fingers…
Attendance of special guests and celebrities is subject to change due to scheduling conflicts and professional obligations.
Overnight Location: Los Angeles - Hilton Garden Inn Los Angeles/Hollywood
Day 4 - Los Angeles (Tuesday, Jul. 9, 2024) / Tillman & Starfleet Academy
Our morning departure takes us to the most iconic of Starfleet Academies: the Tillman Water Plant and Japanese Garden. Bring your uniforms for sure! Here we can explore and pose with what has become the most loved version of Starfleet Academy and HQ, as seen in many TV episodes from The Next Generation to Enterprise. Stroll through the gardens, but watch out for the Edo hedge mazes seen in "Justice" – we wouldn't want anyone zapped in a Punishment Zone!
GNT is also looking into a special guest for this location as well. It may be that we get our number one guest to join us not only at Starfleet Academy, but also for lunch… More on this day as we move forward…
If time allows, prepare to join the Trek media sphere as our own Dr. Trek beams his weekly Trekland LIVE remotely — with us! You can opt out of course, but here's your chance to share thoughts, impressions, and of course tales from the trip so far —or what you're anxious to see coming up — when Larry hosts a special edition of his main streaming show "from the road." Who knows — at other times this week we might even go with unscheduled live Trekland NOW if something breaks wide open—and if we have decent internet close by. You never know! It all makes a great group keepsake from your week of away missions, too.
This evening, we will sneak off for a special evening meal at Musso & Franks. This well-known Hollywood hot spot was often frequented by Gene Roddenberry, and Larry will help us with some of the memories stored in its walls… After that the evening will be yours to explore Hollywood and enjoy L.A. as you see fit. Watch out for the Ferengi though...they will try to take you for all your worth...
That said, GNT is looking into the possibility of having a beer or two at the American Legion Post Bar – just down the street from our hotel and the site of punky Kirk's cadet bar brawl in JJ's 2009 movie.
Attendance of special guests and celebrities is subject to change due to scheduling conflicts and professional obligations.
Overnight Location: Los Angeles - Hilton Garden Inn Los Angeles/Hollywood
Day 5 - Los Angeles (Wednesday, Jul. 10, 2024) / Mike Westmore and Makeup Effects & GNT's ST Scavenger Hunt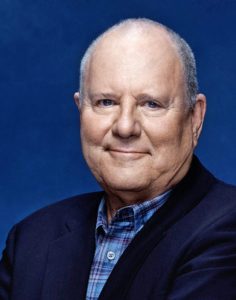 Today we will slow down our pace a bit and have a leisurely morning to sleep in. This day is currently under construction, but will involve our special guest Michael Westmore. It is our hope that we meet with Mike in person or via a teleconference, while visiting with one of the many people he has mentored over the years. One of us might even be picked to be experimented upon via our guest makeup artist.
More soon on this day, but we do have a special evening in store for you. We will return to the hotel and allow you to explore the many dining options on Hollywood Boulevard. Post dinner though, join us for GNT's inaugural Star Trek scavenger hunt and dress up… Everyone must cosplay!!! Tour participants "collect" pictures with random cosplayers outside of Grauman's Chinese Theater (An alien, a dead actress, a robot). And also seek out pictures of specific "stars", signatures in concrete, and the Enterprise. When you have finished your quest you will have to cross universes, and join the rest of your friends at the Scum and Villainy Cantina…
Attendance of special guests and celebrities is subject to change due to scheduling conflicts and professional obligations.
Overnight Location: Los Angeles - Hilton Garden Inn Los Angeles/Hollywood
Day 6 - Los Angeles (Thursday, Jul. 11, 2024) / Rura Penthe & Armin Shimerman, Antaeus Theatre Company and Quark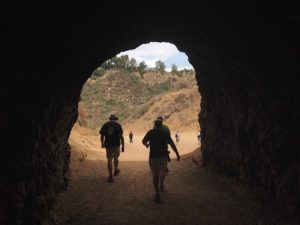 This morning we beam into the Klingon prison caves of Rura Penthe… or is it Picard and Dathon's "Darmok" moment… Ensign Ro's Bajoran refugee camp … or the Roman planet 892-IV of "Bread and Circuses"? You might be surprised to find all those worlds and more—even the 1960s Batcave entrance!—right in Los Angeles just three miles from Paramount in Griffith Park's Bronson Canyon. We'll see them all, and many more, in just one stop! Don't worry about lunch this day… Geek Nation Tours has you covered with a boxed lunch brought in by our bus driver, and if the weather permits we will picnic right there at Bronson...
We are again, looking for a special guest for this day's adventure… We suspect that there will be no reason for concern, but we want there to be a doctor with us….
Upon our return to the hotel we will let you head off for a quick dinner on your own prior to us leaving for the Antaeus Theatre … As soon as the 2024 season is announced we will be purchasing tickets for everyone to see what is playing on this day. That said, the cherry on the thespian sundae, will be a visit with none-other-than Armin Shimmerman also known as Quark, an Antaeus company member as well as his wife Kitty Swink and several other Trek guest veterans. Armin has agreed to meet us after the show to talk about how Shakespeare influenced his acting style, and how it helped him bring his fan favorite Ferengi to life. There will again be time for signatures and photo ops… So be sure you have plenty of latinum to bribe your way to the front of the line (just kidding – no latinum required).
Attendance of special guests and celebrities is subject to change due to scheduling conflicts and professional obligations.
Overnight Location: Los Angeles - Hilton Garden Inn Los Angeles/Hollywood
Day 7 - Los Angeles (Friday, Jul. 12, 2024) / Santa Ynez & Monterey Bay
Today we will have another long day of Trek goodness as we board our private coach that will "shuttle" us out of L.A. and onto the next leg of our journey. Not only will we be free to relax and enjoy the views, but if you want a "refresh" about a particular filming area or episode we will have on-board screens to view a few clips of the places Larry will lead us to each day.
We will leave the rarefied L.A. city limits and venture off into Santa Ynez country to see Chateau Picard Vineyard as represented in 'Picard'... The villa we know so well now is not normally open to public tours, so our visit will be a rare treat indeed. Here we will have a vineyard tour, lunch and explore the now famous Villa.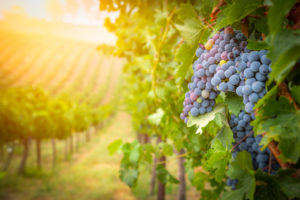 GNT and Dr. Trek are currently working on a special guest that will join us and we hope that their connection to the Villa is a strong one…
When we depart Sunstone and continue on our way north to Monterey Bay, we will spend the time discussing one of the many Star Trek novels in print. Our goal is to bring tour participants deeper into the Star Trek universe and prior to our departure we will pick a novel as a group and read it for discussion during the first ever GNT Book Club session… Upon arrival we will check in at our hotel and then gather together for a group dinner before retiring for the evening.  Get to bed quick though, tomorrow we will have an early start…
Attendance of special guests and celebrities is subject to change due to scheduling conflicts and professional obligations. 
Overnight Location: Monterey Bay - Casa Munras Garden Hotel & Spa
Day 8 - San Francisco (Saturday, Jul. 13, 2024) / Whale Watching and Monterey Bay Aquarium
We will dive right into the flavor of Star Trek IV: The Voyage Home today with a private Whale Watching Tour. We will wake early and seek out all things marine with our own Marine Biologist. They will regale us on the local denizens of the ocean, and hopefully we will get our fair share of marine encounters. We hope there will be many whales in the area and no need for a probe to wipe humanity from the face of the earth.
Again, we are working on another guest appearance this day and we hope that our real Marine Biologist might have a fictional clone…
The second part of our day will see us visit the Monterey Bay Aquarium - or, as Dr. Gillian Taylor would say, the "Sausolito Cetacean Institute" - where many scenes in Star Trek IV were filmed. We will have time to explore the aquarium and Larry (and perhaps our guest) will point out where some of the scenes were filmed.
After a leisurely visit, we will be on the road again headed towards San Francisco. We will stop along the way to grab dinner and then Larry will vex us with his famous Star Trek Trivia game…. Be ready to match wits with fellow tour participants!
But what celebration of Star Trek IV would be complete without a visit to an Italian Restaurant? Unfortunately, Gillian's favorite Italian place was just a set on stage... GNT has then, arranged to visit the decades old favorite Original Joe's just down the street from our hotel...
Attendance of special guests and celebrities is subject to change due to scheduling conflicts and professional obligations.
Overnight Location: San Francisco - Zephyr Hotel
Day 9 - San Francisco (Sunday, Jul. 14, 2024) / Nuclear Wessels, Double Dumb Ass on You, and other Trek Sites
Today is still a work in progress, but we will voyage through the streets of San Francisco in search of many these well-loved Star Trek filming sites:
From Star Trek IV, we will cross the street where Admiral Kirk almost got run over by a car and calls out "Double dumb ass on you!"… We will see where Chekov looked for the "Nuclear wessels", the pawn shop where Kirk sold his bifocals. We'll even see the yellow "Pacific Bell" billboard moment for Sulu, Scotty and McCoy: where Sulu's meeting his ancestor as a young boy in the planned story had to be scrapped in real life when the young actor was out of sorts and the sun ran out—a great disappointment to George Takei. We will even take the famous Kirk/Spock stroll under the Golden Gate Bridge.
We will of course visit the Union Square site of Dixon Hill's office from "The Big Goodbye," as well … maybe even the old Presidio, under which Data's head from 1893 is somewhere buried, from "Time's Arrow". But no visit to San Francisco is complete without a look at the landmarks from DS9's two-part saga of the 2024 Bell Riots, "Past Tense." We will head to the corner where Kira and O'Brien beamed down into numerous eras at Polk and California, trying to find their crewmates who were lost in time, and see the Cliff Hotel (where it is said Dax stayed). We will even journey into the heart (today) of infamous Sanctuary District A (of 2024—!) ….But don't get arrested and lose your job. We will not have years to wait until you get out…!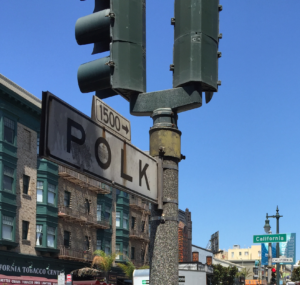 Later in the day we will cross over the Golden Gate Bridge to have a spectacular view of San Francisco and its harbour... Larry will even point out where Starfleet Headquarters will one day stand...
We will then gather in the evening for one final dinner on Fisherman's Wharf and Pier 39...
Attendance of special guests and celebrities is subject to change due to scheduling conflicts and professional obligations.
Overnight Location: San Francisco - Zephyr Hotel
Day 10 - San Francisco (Monday, Jul. 15, 2024) / A Journey Home
All good things must end, of course, and today we return to the airport and depart for home from the much-loved San Francisco!
The photos, memories and friends you picked up, will be yours to keep forever!
Tour Notes
NOTE: Attendance of special guests and celebrities is subject to change due to scheduling conflicts and professional obligations.
NOTE: COVID-19 has changed both our geek and our real worlds. Some things may never be the same and others may not be able to be offered on our tours or will have to be altered in a new post Covid world. With that said, please understand that GNT is moving forward as if the disease is already conquered, but all tours are now subject to change.
What's Included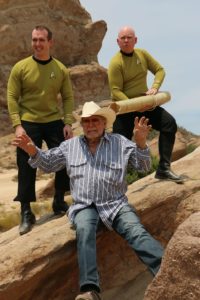 Star Trek Expertise and Access from Guest Host "Dr. Trek" Larry Nemecek, Access to Star Trek Celebrities, Luxury Airport Transfers to and from starting and ending hotels, All hotel nights, Motor coach transportation, Entrance fees to most venues, "How to get the best out of your tour" exclusive Welcome Dinner, Antaeus Theatre tickets, Private Whale Watching Tour, Sunstone Vineyard tour and lunch, All breakfasts while in Los Angeles and San Francisco, some lunches and most dinners, Paramount Studio tour, airport transfers to and from the hotel(s), tour guide service, Commemorative (exclusive and stylish) GNT tour shirt, hoodie, T-shirt or long sleeve T,  other co-sponsor gifts to be announced.
What's Not Included
Air to L.A. and out of San Francisco. Note that we will be using taxies and uber while traveling. Some "on own" costs will incur (including some local transfers and fees), but these will be shared with fellow tour participants.
Tour Price
Main Tour Price:
$8,499.00 USD + $934.89 Taxes & Fees
Single-Occupancy Upgrade: $1,500.00 USD
Final Payment Due:
March 1, 2024
Note:
Don't have a friend to get the double occupancy rate? That is what Geek Nation Tours does! Book as a double occupancy and we will match you up a roommate… This way you get the best of both worlds – someone to BS about Star Trek with, and more cash to spend!
Air and Tour Price: Not sure how to get to the tour from your origin city? Geek Nation Tours is happy to offer advice in your planning.
Covid Pricing note: As we move into the post-Covid era there may well be price adjustments as we move forward. It has been postulated that the tourism industry as a whole will see many price increases. While GNT strives to give the best price along with the best service and experience, we may be forced to increase tour pricing in the future.
Non-Geek Spouse Argument
Does your reluctant significant other need to hear, "But think of the shows and the night-life…The shopping or the museums"? Well, don't forget Geek Nation Tours "Parallel Universe" department: we can arrange a whole gambit of non-geek fun for those non-geek spouses that don't want to hang out with us when we Geek Out — There is loads to do in L.A. and San Francisco both!