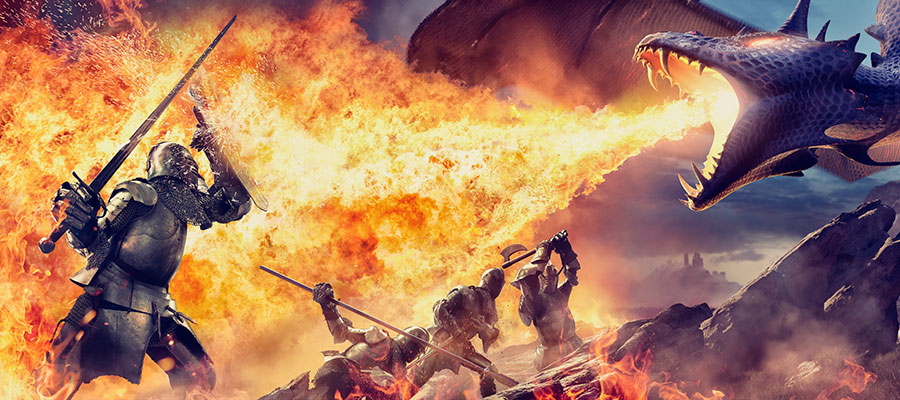 Destination(s):
Northern Ireland, Iceland
Departure Date:
April 6, 2025 (Sunday)
Return Date:
April 16, 2025 (Wednesday)
Tour Limit:
20 Participants
Price:
5-Day Fire Tour: $1,999.00 USD
Special Notice:
GNT's new Tourstarter tours not only allow you to help build the tour that you want to go on, but also puts money back in your pocket via profit sharing. As the tour grows – tour participants will enjoy a reduction in their fare. Of course, pricing is not fixed as we have yet to build the tour together, but based on past tours tour participants can expect a price reduction at 20 participants of $125.00 USD, at 25 participants that reduction increases to $200.00 USD and at a sell out of 30 tour participants expect a tour reduction of $250.00 USD.
Further, the tour pricing is based on past tour research. It may fluctuate while we build the tour but hopefully will remain close to the indicated rate.
Spread the word and help us put some money back into your pocket (or into your memorabilia collection)..
About this TourStarter Tour
WE HAVE YET TO BUILD THIS TOUR! We are itching to get on it and discover some magic however, and thus have it listed as a Tourstarter project (see the Special Notice notes above and the "I'm Interested" notes to the right)… The dates are fictional and no tour details have been arranged. With that said, this is our chance to plan the tour with you… the fan.
So if you are part of our tourstarter creators here are some sample questions to answer…
A) The tour is currently scheduled to depart in the spring. This allows us some warmer weather, a means to travel in a slower season and experience near winter conditions in Iceland. That said, should we alter the dates?
B) The below tour was built prior to the end of the HBO series.  Should we seek out new locations of the last season?
C) Several of our tours add a gaming night or two to adventure in the focused fictional world… Should we include more time to play A Game of Thrones: The Board Game, the Song of Ice and Fire miniatures game, or even the Game of Thrones Catan game?
D) Should we pursue a special guest or two?
E) Iceland is very well known for its hot springs. Should we extend our visits to hot spring while here?  Perhaps we should include one on Ice Day 3 to help with our travel weary bones. Or maybe we could slip a visit in on our journey back to Reykjavik on Ice Day 6…
You decide…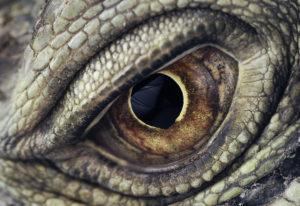 Winter is here! Geek Nation Tours invites you to join us on an epic adventure through the real-life locations used in filming the hit series – Game of Thrones. Choose between a tour of Fire or Ice…or both if you dare! The five-day Fire Tour will take you through Westeros in Northern Ireland while the seven-day Ice Tour leads you beyond the wall in Iceland. We'll be traveling in April in hopes that the weather will give us a nice contrast between the cool spring in the Belfast area and the lasting cold of Iceland. It figures to be the perfect backdrop for a world where the Long Winter has settled in and the cold spectre of the Night King rides his dead horse ominously toward the world of men. If you think you can claim to be a fan of the HBO series and NOT take this tour, then you know nothing. 
Day 1 - Belfast (Sunday, Apr. 6, 2025) / Arrival Day - Welcome to Ireland!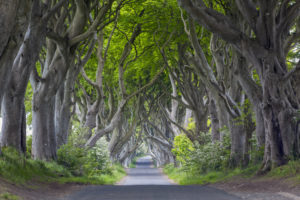 If you've booked the Fire Tour, today will be the day you meet up with your Geek Nation Tours Tour Leader and traveling companions in Belfast, Northern Ireland. You'll be given detailed instructions on how to reach the hotel and have the bulk of the day free to rest and recover from your journey. However, once the majority of travelers have checked in, you'll have the option to join your Tour Leader out and about on a semi-spontaneous afternoon in Belfast. The likely destination will be the Ulster Museum, home of the Game of Thrones tapestry. This incredible artwork is modeled after the historical Bayeux Tapestry but instead of depicting the victory of William the Conquerer, it portrays the events of each episode from the first eight seasons of the series. 
In the evening we'll gather for a welcome dinner in the hotel's restaurant. Here you'll be able to mingle with your new friends and your Tour Leader will give you more detailed information about what to expect for the duration of the tour. Rest assured, no one will be sending anyone their regards and nobody will be baked into any pies. Not that we know of at least. 
After dinner your Tour Leader will head out to the Dark Horse Pub and you're welcome to join them for a pint. The pub is the home to one of ten beautifully carved wooden doors that share a special connection with the series and depict key elements from each episode of season six. 
Day 2 - Belfast (Monday, Apr. 7, 2025) / Coach tour of Westeros and More...
Today you'll saddle up and ride out (by motor coach) with your Tour Leader on an all day excursion into the Westeros section of Northern Ireland. In the morning, you'll pass by Titanic Studios, the central home to Game of Thrones and see sights such as Cairncastle, where Ned Stark passes the sentence and swings the sword to executes a Night's Watch deserter at the opening of the series all the way back in Winter is Coming, Carnlough, where Arya emerges from the harbor after being stabbed in The Broken Man, and Cushedon Caves where Ser Davos Seaworth watches Melisandre give birth to her shadow baby in Garden of Bones. Make sure to bring some extra clothes as you'll have a chance for your very own Ironborn baptism before an inviting lunch together and then continuing the day's tour. 
In the afternoon we'll see spots such as Dunluce Castle (Castle Greyjoy), the Moneyglass Estate (Winterfell), and the world-renowned Dark Hedges which double as the King's Road in the series as we make our way back toward Belfast. We'll even stop and see the Giant's Causeway. Although it wasn't used by Wun Wun or his people, legend says the causeway was used by giants to cross from Northern Ireland to Scotland in the time before time. You won't recognize the causeway from Game of Thrones, but you will recognize it from the cover of Led Zeppelin's Houses of the Holy. In the evening, we'll dine together and enjoy the fellowship of our Brotherhood before turning in after a long, but incredible day. 
Day 3 - County Down (Tuesday, Apr. 8, 2025) / More Film Sites and Wolves!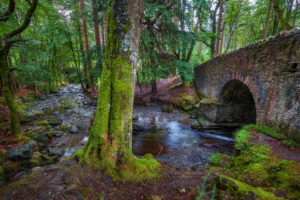 You'll spend the day traveling Northern Ireland by coach again today as we visit more filming locations in County Down including Tollymore Forrest, Inch Abbey, and Castle Ward. Today's focus will be on northern locations and their connection to Winterfell (which are strangely in the southern section of our tour). However, we can't pass through County Down without a stop at Down Cathedral, the final resting place of Saint Patrick himself! We'll also visit with some furry actors who appeared early in the series. You'll have the chance to meet and greet the hounds who played the direwolf pups back in season one. Although they're not as tiny and cuddly as they once were, they have grown to be beautiful and majestic creatures. They're also quite photogenic which will come in handy as you sit with them on the Iron Throne during our visit.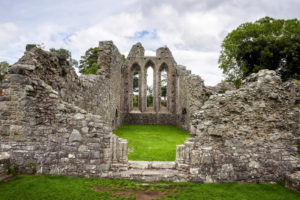 Another long day finishes up back in Belfast with another spectacular spread for dinner and we'll be hopefully blessed by the old gods and the new and survive the feast without a single drop of blood spilt. 
Overnight Location: Belfast
Day 4 - Belfast (Wednesday, Apr. 9, 2025) / Warrior Training Day!
Make sure you eat a hearty breakfast today as we'll be training for war. Don't worry, you won't have to spend countless hours together with your Lord (or Lady if you follow the path of Podrick Payne). Instead, we'll spend the morning in small groups training with the sword. Our Belfast professional trainers will even give you the chance to purchase your training sword at the end of the session for a truly legendary souvenir. We'll shift from the blade to the bow later in the morning and partake in an archery clinic. It may seem difficult at first, but luckily the targets are as shifty as Rickon Stark so they should be pretty easy to hit. 
After lunch on your own, we'll regroup and divide ourselves into various camps for an afternoon long game of espionage. You and your housemates and bannermen must work together in a race against the other teams. It will take all of the cunning and ruthlessness of the best players in the game so take your cues from Littlefinger and Lord Varys and do whatever it takes to win, No One can stop you! There is sure to be some sweet swag for the winners which may or may not include a sack of onions. 
We'll announce the winners during our dinner together in the evening. But we'll make sure we have plenty of time to get back to the hotel and pack since this is our last night in Belfast. 
Day 5 - Reykjavik (Thursday, Apr. 10, 2025) / A Departure Day...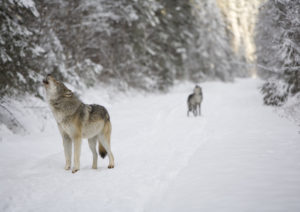 If you've booked the Fire Tour only, today is the day you say goodbye to your traveling companions. After a whirlwind adventure, you'll be whisked back to the real world. However, the friendships and memories made along the way will last a lifetime! 
If you've booked both the Fire and Ice Tours, today we leave Westeros behind and head to where the Wildlings are. The Iron Fleet may be fast but dragons are faster. However, there haven't been any dragons on the British Isles for thousands of years so we'll have to settle for modern aircraft as we fly from Belfast to Reykjavik, Iceland. 
Depending on our arrival and check in time, we may be able to learn a bit more about the old gods of The Sagas before heading out for dinner together.
Day 5 - Reykjavik (Thursday, Apr. 10, 2025) / Another Arrival Day...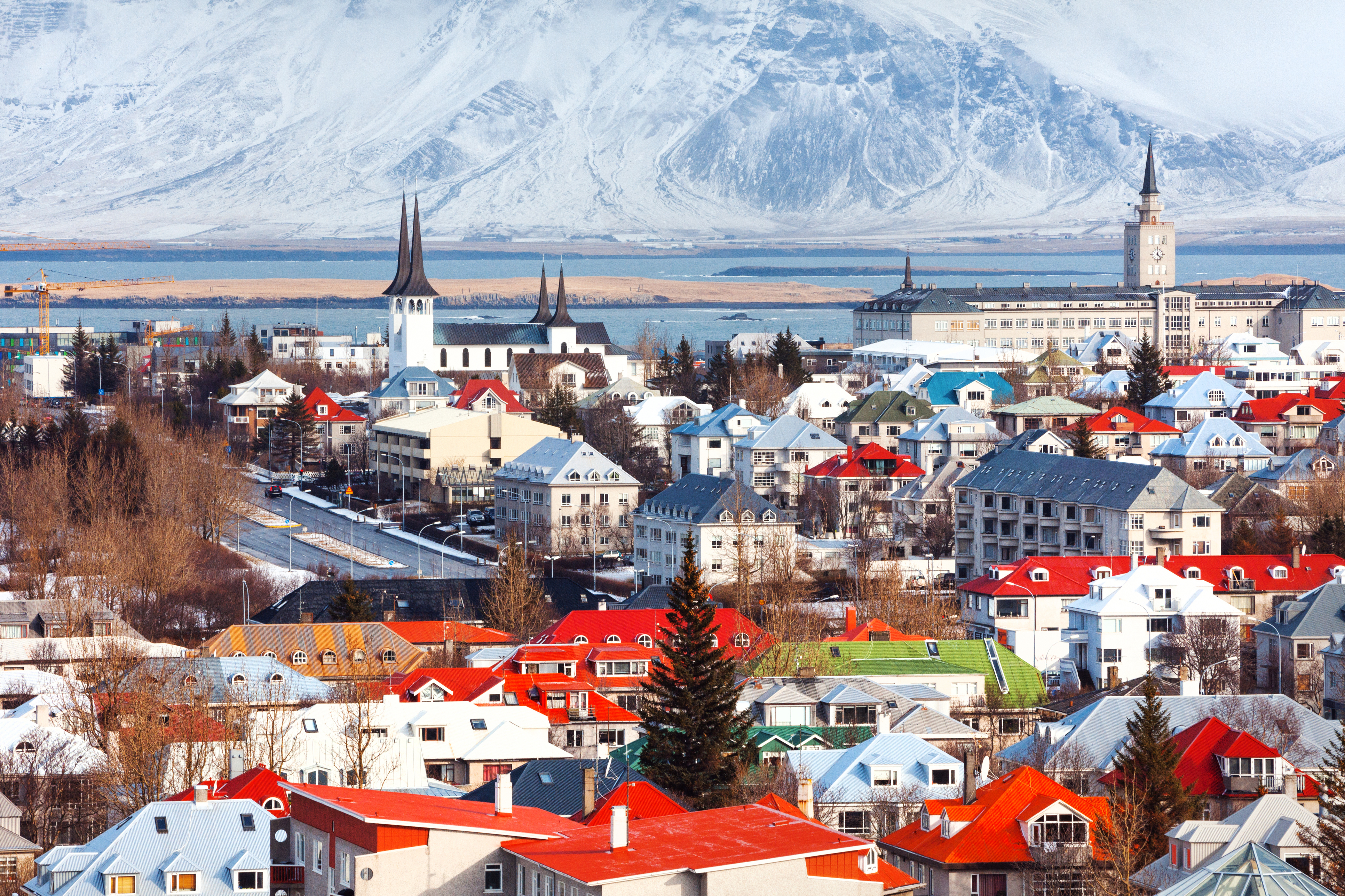 If you've booked only the Ice Tour, today you will arrive with the rest or your party from locations around the world to Reykjavik, Iceland. You'll be given detailed instructions on how to reach the hotel and have the bulk of the day free to rest and recover from your journey. You may arrive before your Geek Nation Tours Tour Leader reaches the hotel, but we'll be certain to make sure you get to where you need to be. 
In the evening after the entire group has arrived, you'll venture out into the capital for a Welcome Dinner. Here you'll be able to get to know the rest of your traveling companions and your Tour Leader will give you more information on what to expect in the coming days. 
Day 6 - Reykjavik (Friday, Apr. 11, 2025) / The Wilding and Thingvellir...
Today you'll board a coach for a day long tour of the Icelandic countryside near Reykjavik. We'll visit several filming locations near the Icelandic capital including where Brienne of Tarth dueled The Hound in The Children and the Thingvellir. Known around the world as a volcanic continental rift, the Thingvellir is not only the location of a Wildling encampment and the Bloody Gate of the Vale of Aryn, but it's also the real life location of the world's first parliament dating back to the 10th century! 
After a full day, we'll return to our hotel in the evening with a bit of time to freshen up before heading out for dinner. After dinner you're free to enjoy the nightlife of Reykjavik or return to the hotel and rest up after the day's adventures. 
Day 7 - Myvatn (Saturday, Apr. 12, 2025) / Out onto the Ice...
In the morning, you'll check out of the hotel and get ready for the long trek across the island to Myvatn. We'll set out across country by coach for the frozen expanses of central Iceland. We'll have plenty of opportunity to enjoy lunch along the way and pass the time discussing the controversial last season and who might have better won the Iron Throne, and just how much incest is too much? 
Upon arrival in Myvatn, we'll check in to our hotel and enjoy a late evening meal together. If it's not too late, we may even find a bit of table space to do some Game of Thrones gaming before turning in for the night. 
Day 8 - Lake Myvatn (Sunday, Apr. 13, 2025) / More Filming Locations and Hot Springs...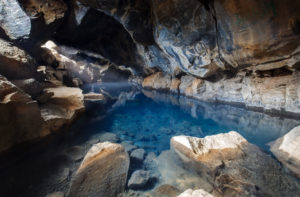 Today we'll head out by coach to visit filing locations near Lake Myvatn including Mance Rayder's Wilding camp, Jon & Yrgitte's secret cave, and an afternoon soak in the hot springs of Myvatn Nature Baths. 
We'll be dropped back off at our hotel and have the chance to dry off before venturing out into the icy wilderness for dinner together. Luckily it won't be anything Podrick roasted over the fire, and we don't have the chance to sample anything from the skilled kitchen of Hot Pie, so we'll tuck ourselves in to a nice local restaurant to enjoy some hearty Icelandic fare. 
Day 9 - Lake Myvatn (Monday, Apr. 14, 2025) / Horses, Snowmobiles and Caves...
Today is a day of fire and ice. We'll depart directly from the hotel on Icelandic horses (or snowmobiles) and trek across the frozen expanse of Lake Myvatn and journey through the Land of Always Winter before returning to the hotel with enough time to grab a bite to eat on your own. 
After lunch we'll set out by coach to Lofthellir Ice Cave. We'll spend the afternoon spelunking inside a giant block of ice carved by the fire and heat beneath the island's volcanic surface. 
In the evening we'll band together for one last meal north of the wall and pack our bags for the long journey the following day. With any luck the night sky will be clear and we'll get an unparalleled view of the Northern Lights before heading back to civilization. But be careful if you head out on your own, for the night is dark and full of terrors. 
Day 10 - Myvatn (Tuesday, Apr. 15, 2025) / A Trek Back to Reykjavik...
Today we'll leave Myvatn behind us and make the long trip back to Reykjavik by coach. We'll stop for lunch along the way and keep ourselves entertained with more stories, games, and maybe even a compilation of the most shocking, most heartbreaking, and most badass moments from the series. 
Upon our return the Reykjavik, we'll enjoy one last meal together. If the time together has softened our allegiances to any specific house, then perhaps we will dine together at last as a Brotherhood Without Banners. 
Day 11 - Iceland (Wednesday, Apr. 16, 2025) / See you for now...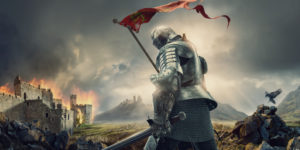 Today is the day we must say goodbye to our newfound friends. Over the journey we most likely have shifted alliances and made new bonds. Our satchels may be filled with reminders of the adventure, but hopefully the new friendships and memories we've made will last long after this part of our story ends. 
Tour Notes
NOTE: Attendance of special guests and celebrities is subject to change due to scheduling conflicts and professional obligations.
NOTE: COVID-19 has changed both our geek and our real worlds. Some things may never be the same and others may not be able to be offered on our tours or will have to be altered in a new post Covid world. With that said, please understand that GNT is moving forward as if the disease is already conquered, but all tours are now subject to change.
What's Included
All hotel stays, breakfast each day of the tour after arrival, two lunches during the Fire Tour, six lunches during the Ice Tour, four dinners during the Fire Tour, seven dinners during the Ice Tour, your own travel guide for the duration of the tour, motor coach transfers between destinations during the tour, local transit costs where applicable, Westeros Tour, Carick-A-Reed Rope Bridge admission, Giant's Causeway admission, Dunluce Castle admission, Winterfell Tour, Down Cathedral admission, Castle Ward admission, Dire Wolves & Iron Throne Experience, Swordfighting clinic, Custom Game of Thrones Espionage Experience, southern Iceland Game of Thrones Tour, northern Iceland Game of Thrones Tour, Myvatn Nature Baths admission, Lofthellir Ice Cave expedition, Lake Myvatn Horse Trekking excursion, and games & prizes along the way! 
Note: Those booking the Fire & Ice Package Deal with also have coach class airfare from Belfast to Reykjavik included.
What's Not Included
Some meals (ie. breakfast & lunch on arrival day, lunch & dinner on departure day, etc.), airfare to and from destinations, local airport transfers, museum/exhibition entry fees not included in the program, local transit costs not included in the program, and driver & guide gratuities. 
Estimated TourStarter Price
5-Day Fire Tour:
$1,999.00 USD + $206.10 Taxes & Fees
Single-Occupancy Upgrade: $179.00 USD
7-Day Ice Tour:
$3,299.00 USD + $357.79 Taxes & Fees
Single-Occupancy Upgrade: $699.00 USD
Package Deal – 11-Day Fire & Ice Tour:
$5,298.00 USD + $780.13 Taxes & Fees
Single-Occupancy Upgrade: $878.00 USD
Note:
Don't have a friend to take the black with? Geek Nation Tours can help! Book as a double occupancy and we'll match you up with a roommate. This way you get the best of both worlds…someone to watch your back against treacherous enemies…and more British pounds and Icelandic Krona to spend!
TourStarter Note:
Please Note that the above pricing is just an estimate and the final price will be determined upon settling our itinerary and coming to a collaborative decision on all details. Pricing however is based on previous estimates, and thus is a good estimate of the final price.
Additional Options
Our tour is a great opportunity to turn a geeky trip into a greater exploration of Iceland, Greenland, Europe or the UK.  Interested in staying longer?  We can arrange all this and more.  Geek Nation Tours helps tour participants plan extended holidays from taking the train from one side of the country to the other to hopping on a local bus tour.  We do it all! Let us help you get the very best from your trip.
Non-Geek Spouse Argument
Iceland is perfect for snuggling…
Copyright Notice(s)
No endorsement of any product or service by A Game of Thrones or George R. R. Martin is claimed or implied. Geek Nation Tours would like to thank them for their contribution to the Game of Thrones Universe.