Departure Date:
March 21, 2024 (Thursday)
Return Date:
March 31, 2024 (Sunday)
Price:
Main Tour: $4,299.00 USD
Special Notice:
GNT's new Tourstarter tours not only allow you to help build the tour that you want to go on, but also puts money back in your pocket via profit sharing. As the tour grows – tour participants will enjoy a reduction in their fare. Of course, pricing is not fixed as we have yet to build the tour together, but based on past tours tour participants can expect a price reduction at 20 participants of $125.00 USD, at 25 participants that reduction increases to $200.00 USD and at a sell out of 30 tour participants expect a tour reduction of $250.00 USD.
Further, the tour pricing is based on past tour research. It may fluctuate while we build the tour but hopefully will remain close to the indicated rate.
Spread the word and help us put some money back into your pocket (or into your manga collection)…
About this TourStarter Tour
WE HAVE YET TO BUILD THIS TOUR! We are itching to get to it however, and thus have it listed as a Tourstarter project (see the Special Notice notes above and the "I'm Interested" notes to the right)… The dates have not been settled on nor have tour details been arranged. With that said, this tour is focused on the AnimeJapan! Convention and thus will centre around those dates. The details of most days could remain the same as below, but of course even these are open for adjustment if the Tourstarter crowd has a different vision.
Really that is Geek Nation Tours first question for all you possible TourStarter participants.  Are there any destinations in Tokyo (or Japan in general) that you feel should be included in the tour?
A) Should we include a day at Tokyo Disney?
B) On a similar note, should we not include the newly opened Ghibli Park and Super Nintendo World also?
C) Should we focus on going to real life anime locations like those listed in these sites? TokyoCreative, Mipon, Sugoii Japan, Voyagin… Steins:Gate in particular should be covered. It has many locations in Akihabara and we will be there anyway…
D) Or perhaps we should drive Go-Carts in Akihabara dressed as Mario Bros. characters…
E) Or maybe we need to go to the Museum of Yebisu Beer and a few more nights clubbing it in Roppongi
YOU decide….
Welcome to our March edition of our Japan Tour quadrilogy… This tour will focus on the huge annual AnimeJapan Convention and all the Cosplay, Anime and Manga awesomeness that one can find within its walls. This tour will be much grander in scope than the usual Otaku Japan tour however, as it will see us covering much of Tokyo, but also cool anime, Samurai and just plain fun stuff in and around Osaka and Kyoto as well!
We will start this one off in Tokyo and every anime fan's dream con… AnimeJapan! Formally Tokyo International Anime Fair, this event is the world's premier Anime related convention. It hosts all things anime from production companies like – Toei Animation, Bandai Namco, Production IG and Tezuka Productions, has appearances by anime and manga writers, illustrators and voice actors, as well as concerts, award ceremonies and other stage events, and of course tonnes of cosplayers… If you are a lover of anime you have come to the right place!
We will fill you full of awesome Tokyo anime goodness… We will visit The Ghibli Museum, Akihabara, Nakano Broadway, Harajuku, Shibuya, the Robot Restaurant, and of course Gundam Front! Video Gamers will get a few arcades to push their skills in, and we will also visit our fair share of temples and shrines. We will even have a stop or two for all you Otaku that love model building…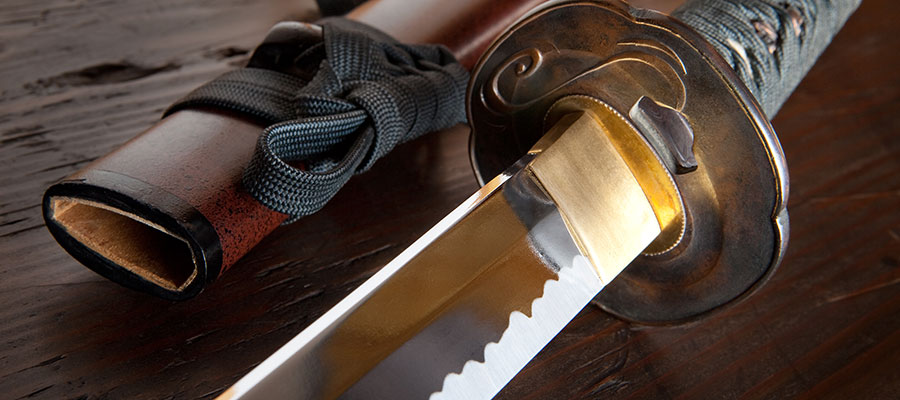 The tour is not just about Tokyo however, and we will leave it behind to visit the scream machines of the Fuji Q Amusement Park before hitting the ancient city of Kyoto. Here we will explore some Samurai goodness, at the super fun Toei Uzumasa Eigamura, Nijo Castle and even learn some sword play along the way…We wonder though, should we not include the newly opened Ghibli Park and Super Nintendo World also?
We won't be done with Anime however, as we venture to Osaka's Nipponbashi and Amerikamura districts not to mention a Ninja Museum and Festival…
We even have a two-day extension for all those wanting to see Himeji castle and some more temples around Kyoto…
So join us and get your Otaku on…
Day 1 - Tokyo, Japan (Thursday, Mar. 21, 2024) / Welcome to Japan!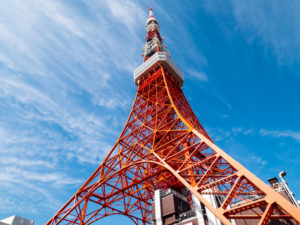 Today we will arrive from all around the world into Tokyo. You will be given detailed instructions on how to meet the rest of the tour participants at our hotel (always remember you will be in constant contact with our representative). From there you will have a free day to explore all that Tokyo has to offer…. Whether that is seeing the Samurai Museum, the Tokyo National Museum, the views of the Tokyo Skytree, or perhaps go shopping for some traditional goods in Nihonbashi. Another good option is just hanging out and people watching at a café or pub.
Don't get too caught up in the excitement that is Tokyo however, we will be meeting as a group to gather for a traditional Japanese meal. We will go over our plan of attack for the next day's expedition and of course – AnimeJapan. This will allow us all to be on the same page and to get what we all want out of the event.
Overnight Location: Tokyo, Japan
Day 2 - Tokyo, Japan (Friday, Mar. 22, 2024) / Ghibli Museum and Robots
Today we will board a motor coach and head off for an adventure. Our first stop will be none other than the world famous Ghibli museum. Opened in 2001, Tokyo's Studio Ghibli Museum is home to fan favorite characters from Ghibli Studios films – such as My Neighbor Totoro, Princess Mononoke and Spirited Away. This whimsical museum uses Miyazaki Hayao's characters to describe the history of animation and how animators are inspired, but it is much more than that! It feels like an artist's getaway with its stained glass windows and relaxed atmosphere. You will even have the chance to bring some special artwork home from the library or art collection to mount in your geek den. Oh, and Totoro will be there to greet us, offer a great photo op, and see us off….
We will then go to another famous place in the annals of Anime – the Nakano Broadway. This is yet another Mecca for Geeks and Otaku, and is a stop that cannot be missed on any Anime or Geek tour of Japan. The Nakano Broadway has more than a 100 shops all dedicated to Otaku and Anime culture. It is a paradise for those wanting to purchase anything related to being a geek in Japan, and even boasts the famous Mandarake bookstores, Cosplay costumes stores and much much more. We will give you a lot of time here as the vastness of the four levels of geeky shopping area (and a much needed lunch) demands it.
Hold on to your hats as we will be headed off to Shinjuku station, which is known to be the world's busiest train station – servicing over 2 million people a day. If we have time we will head to the Tokyo Metropolitan Government Building to see all of Tokyo. The view from the tower is stunning and you will see just how massive Tokyo is. The city continues well into the distance.
We will then head out for a pint or two and perhaps some ramen for dinner (on own), prior to heading out to the monstrously famous Robot Restaurant. You will see the battles of huge robots as they pump lasers at each other while music thuds in the background. Tokyo itself makes you feel you have been transported to the future, but no more so then when we visit this space… Giant robots! What is not to like….
Our adventure will then see us return to our hotel, but that will not be the end of the day for some of us! We will head out for a night on the town to see the night clubs of Roppongi. Bring your dancing shoes as we hit the clubs and dance the night away.
Overnight Location: Tokyo, Japan
Day 3 - Tokyo, Japan (Saturday, Mar. 23, 2024) / AnimeJapan
Today we will head to Odaiba and the awesomeness that is AnimeJapan! 2016 saw at least 130000 visitors to this monstrous anime convention which gives attendees the ability to meet creators, voice actors and production company employees. There will also be live performances, concerts, interviews and other coolness throughout the day. There will also be cosplayers! Loads of them actually… Enough to keep even the most passionate of photographers busy all day long… You will even have a chance to rent costumes and join in on the fun if you wish! There will also be loads to buy, so expect to have your backpacks full when we leave.
We will meet mid-afternoon and head off as a group to – Gundam Front! This modestly sized indoor theme park features attractions and shops centered around anime robots. A life-sized Gundam statue even guards the front of the building offering great photo ops. Inside we will experience the Gundam movie and other life size displays, but we will also take in the library of virtually every Gundam model kit ever made.
We will then let you explore the whole of the island on your own… Perhaps you will stop by the Miraikan National Museum of Emerging Science and Innovation. This huge museum based on science and cutting edge technology will surely amaze you. From displays and interactive demonstrations, it is touted as being one of the best museums in all of Japan (it even has an ASIMO robot). Many will want to explore the often missed Daiba Ithome Shotengai mall – which is a nostalgic recreation of 1960s urban Japan. It has tonnes of shops, miniature bowling area, a haunted house and for all you gamers on the tour – a super cool old-fashioned arcade. All this, and a visit to the Tokyo Trick Art Museum! The forty-five two dimensional exhibits allow the most amazing of photo experiences.
For those that want a little bit more gaming we can head off to the Tokyo Leisureland. This huge entertainment complex features a huge variety of computer games, baseball cages, karaoke, and bowling. You should have your gaming itch well satisfied here! You will be free again to shop and wander Odaiba where you will once again explore and dine one your own. You can even get a bit of One Piece love at the Odaiba One Piece Restaurant.
After dinner we will meet up at Sega's Joypolis indoor theme park to enjoy the rides and do a final bit of gaming. Be careful of the thrill rides however, their rollercoaster and Half Pipe Canyon are supposed to be crazy… What else could you ask for? Rides, virtual reality, 3-D movies, laser tag, video games, and rock and roll all mixed into one bundle of fun.
Overnight Location: Tokyo, Japan
Day 4 - Tokyo, Japan (Sunday, Mar. 24, 2024) / Harajuku
Today we will be off to Harajuku. Often touted as not only the coolest place in Japan, but the place to see the most radical teenage culture and fashion styles. Plus, it is great fun to see all the club meetings, practice sessions, street entertainers and even the odd greaser rockabilly and hip-hop dancers, show off their stuff in Yoyogi park. Sundays are the best day to go here to jam and hang out with a motley crew of coolness. We may even see the odd Gothic Lolitas and Cosplayers hanging out at Harajuku bridge. Yoyogi park itself is one of Tokyo's largest parks with wide lawns, ponds and forested areas. It is a great place to hang and we will be asking the kami for good weather this day. If you are looking for a bit of calmness and serenity, just a quick walk from the craziness of the street entertainer's scene one can find one of Tokyo's best known shrines – Meiji Shrine.
If you are in Harajuku however, and interested in fashion, anime or just with being hip and cool in Japan, you have to stroll Takeshita Dori (street) and its side streets. Here you will find fashion boutique stores, used clothing stores, and a multitude of Japan hip goodness (along with waffle restaurant or two). You might even want to hop right into the goth scene, and we are more than willing to point out a few Lolita fashion stores to try out if you are game…
For those that want a little less hip-ness, and want to see what the older folks are wearing – visit Omotesando. This tree lined street also boasts cafes, restaurants and fashion boutiques. If you are in the area you really need to stop by Kiddy Land, one of Tokyo's most famous toy stores. Its multiple floors offer a wide selection of fantastic toy goodness from Hello Kitty to Snoopy. Don't worry, we will give you plenty of time to explore these areas and to lunch prior to heading off to Shibuya.
Video gaming fans however, may opt to seek off from the Harajuku to Shibuya a bit early to tackle the Shibuya Kaikan Arcade. The Kaikan is a six story tower that has a vast selection of new and old games. It is an older arcade, but fun and competition is to be had. Others may want to do some more fashion shopping – as Shibuya is also a well-known mecca of Japanese fashion. If that is the case, a stroll in the Center Gai pedestrian zone is called for. This area is lined with stores and game centers alike, and at night comes further to life with night clubs, restaurants and bars. Before you leave us to explore however, we will all have to see one of perhaps Tokyo' most famous street attractions – Shibuya Crossing. This large intersection is littered with neon advertisements and giant video screens, and is a popular place to stop in the middle of the street for photo ops. For those wanting more anime you also have the Mandarake Shibuya to take advantage of.
Regardless of where your interest lies, we will let you loose in Shibuya until dinner time where we will not only head out for dinner (in Tokyo's famous entertainment district Roppongi) but also make a "must stop" – at a local Karaoke bar! That's right! We will sing well into the night and maybe even have a beverage or two prior to heading back to our hotel.  Those that want to stay up late and go clubbing are welcome to it!
Overnight Location: Tokyo, Japan
Day 5 - Tokyo, Japan (Monday, Mar. 25, 2024) / Akihabara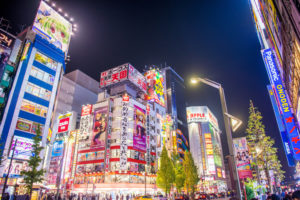 We will explore a true Mecca for an Otaku (the Japanese word for geek or fanboy/girl), Akihabara or as the cool geeks say "Akiba". Akihabara is the centre of electronics, gaming, manga and anime culture. It has everything from electronics, maid cafes, bookshops, arcades and loads of Otaku merchandise. You will be itching to buy all through the day!
Our first stop after arriving at Akihabara Station will be the a tiny museum called the Tokyo Anime Centre to see their displays on our way to the breath taking Animate shopping area. The Tokyo Anime Centre while small, is located right in Akihabara and has information and displays on anime, a way to try voice-acting, exclusives, and more.
From here we will head off to the world famous Animate. This is very possibly the best place to get all your Otaku shopping done. You will be able to find everything from clothing and accessories to manga, figurines, and loads of other coolness! Who knows, there might even be a voice character or anime creator hanging out. They often frequent this cool hide out….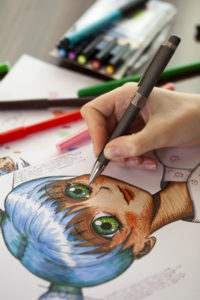 Before we break for lunch we will show you where the local Mandarake is. This, and its sister stores scattered throughout Tokyo and Japan, is one of the very best places to find anime and manga collectibles. It is eight floors of crazy otaku goodness from new and used manga to displays, toys, models and cosplay gear. We will leave you here with some suggestions for lunch and give everyone time to explore the local restaurants. If you are looking for something light and love J-pop, why not try AKB48 which features sweet treats and a large screen featuring their live performances. Next door to this is the Gundam Café, feel free to have some robot waffles, cakes and ice cream. You can even get take-out or explore their Gundam merchandise and café exclusives.
After lunch we will take a break from the craziness that is Akihabara and visit Kanda-myojin shrine. The shrine is not only beautiful, but also is dedicated to blessing new IT-related ventures or to remove bad luck from those that are ongoing. They even have something special for those of us that need help with our computer related devices. For a small donation the monks at the shrine have created a charm to cast out evil forces from all your digital devices. This three-part charm has something for your wallet, a sticker for your smart phone or other portable device, and larger charm for your computer at home.
If you fancy an arcade stop or two you will find enough to satisfy you in Akihabara. We can help you find Tokyo Leisureland (known to be one of the more laid back of the arcades in the area), Super Potato! (an eclectic mix of video game museum and retro gamer shop), Club Sega (the oldest Sega arcade in Akihabara and still a favorite of local otaku), Sega Gigo (this massive old school arcade has loads to choose from, plus classic games and up and coming visual gaming experiences), and Taito HEY (which is by far the most recommended and perhaps the best arcade Japan).
Next we will make quick stops at Gamers Akihabara and Radio Kaikan. Gamers is actually a store dedicated to anime and manga, but it does have Japanese gaming magazines as well as a floor dedicated to card game tournaments and autograph signings. Who knows who might be there when we arrive… Radio Kaikan is one of Akiba's Iconic department stores that have been around since the 60s. You may remember it as the Akiba building that had a UFO crashed into it. Radio Kaikan has electronics, figures, book and doll stores and one of our favorite hobby stores – Yellow Submarine. If you are an Armored Fighting Vehicle modeler or in the market for scale car models, resin parts or after-market accessories this is the place to go. It also has loads of displays from modelers all across Japan. It really is a scale modelers delight.
For those that would rather just hang out we will also visit a Maid Café today… Prior to heading out to a group dinner we will all meet at the Akihabara Station to return to the hotel as a group.
NOTE: There is the option for diehard gamers to leave the group to game in Akihabara all day long. You can certainly lose yourself in arcades for that long. Just let us know and we will direct you to the above prior to the day's destinations….
Overnight Location: Tokyo, Japan
Day 6 - Mount Fuji, Japan (Tuesday, Mar. 26, 2024) / Fuji Q and Scream Rides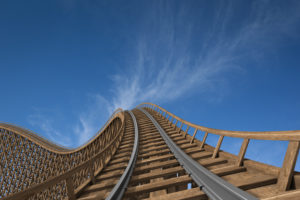 We will leave Tokyo today and journey to one of Japan's most loved outdoor amusement parks – Fuji Q. Fuji Q Highland is situated at the base of Mount Fuji and the view is stunning, however the park is best known for its "screamer" rides and we suspect that you might be more occupied with the thrilling roller coasters and other adrenaline rushes at the park. You will find Fujiyama the King of Roller Coaster, Eejanaika (a mix of rotating seats and inversions), Dogonpa (which tops out at 170 km/h or so), Takabisha (the steepest roller coaster in the world) and many others. All will leave even the bravest of thrill seekers trembling. Mixed into this we have Gundam Crisis and Evangelion World displays that immerse the fan in life-sized robots and characters…
We will end the day with a return trip to our hotel in Shinjuku. Dinner will be on your own, but remember to pack as we will leave Tokyo behind tomorrow.
Overnight Location: Tokyo, Japan
Day 7 - Kyoto, Japan (Wednesday, Mar. 27, 2024) / Toei Uzumasa Eigamura/Kyoto Studio Movie Park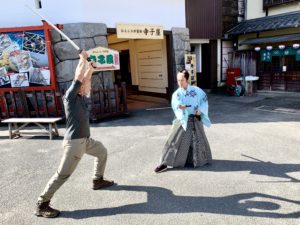 Today we will be off to Kyoto and directly to a truly different samurai and anime experience at the Toei Uzumasa Eigamura, or Kyoto Studio Movie Park. Here you will be immersed into an Edo period small town, movie studio and theme park all roll into one.
As well as being an actual movie studio (who knows you might see a Japanese actor or actress or two), you will see a recreation of the Nihonbashi bridge, court house and police box and even an ancient red light district. Park guides and living history actors are dressed in period costumes and fun is had by all… There is even a Ninja Maze (full of secret passages, revolving doors and traps), Ninja Performances (watch out for throwing stars), a Haunted House (said to be one of the scariest haunted houses in Japan) and a 3D theater. You can even get dressed up in one of their cool geisha, samurai, or ninja costumes… Want a bit of anime or live action sci-fi tv thrown in? There is even a rotating display dedicated to such otaku coolness throughout the years…
We will end the day in the house of the Tokugawa Shogunate. Nijo Castle which is a momentous display, showcasing how the ruling members of feudal Japan spent their days. Complete with Nightingale floors to make sure any ninja skills you developed earlier in the day are pointed out…
Many will want to sneak off to do some more shopping and we recommend the Yodobashi department store near our hotel. This mammoth electronics department store has massive areas dedicated to platforms, hardware and software, cameras and toys and cosmetics for all you cosplayers out there... This place is also a modelers delight and you will see many of the Gundam model, action figures or tanks that you have ever wanted. It really is the best geek department store chain in the world...
Overnight Location: Kyoto, Japan
Day 8 - Kyoto, Japan (Thursday, Mar. 28, 2024) / Fushimi Inari Shrine/Kyoto International Manga Museum/Kembu lesson
Today we will start our day walking through the thousands of red torii (gates) of the Fushimi Inari Shrine. The shrine is dedicated to the Shinto god of rice and all you fox fans will have to keep a look out for the multitude of statues within or around the gates. What Geek Nation Tour would be complete without a bit of a hike? We therefore, make the 45-minute ascent to the Yotsutsuji intersection and a splendid view of all of Kyoto.
From here we will give you time for lunch and a quick look at Animate Kyoto before diving into a bit of real manga goodness at the Kyoto International Manga Museum.   We will give you time to browse and relax in this library museum to really see this celebration of the vast amount of manga published throughout the years. Most are in Japanese but you can even find an English title now and again…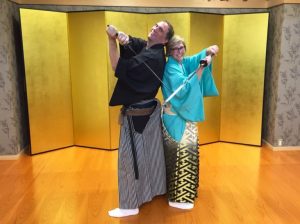 After a bit of reading we will head out for a group dinner and more Samurai goodness. We will all take a Samurai Kembu (sword dance) lesson and become more acquainted with the aspects of the etiquette of the samurai classes and how to use a samurai sword. This often hidden school is said to be a gem in Kyoto, not often frequented by tourists.
Overnight Location: Kyoto, Japan
Day 9 - Osaka, Japan (Friday, Mar. 29, 2024) / Dotonbori/Shinsaibashi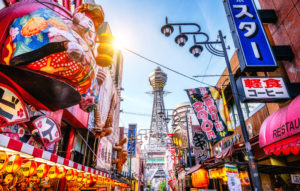 Today we will leave Kyoto and head off to Osaka to explore the coolness that is that city. We will arrive at our hotel situated right in Osaka's Dotonbori district. There will be loads to do and tonnes to fill up this day. First on our list is Nipponbashi area, which is similar to Tokyo's Akihabara. Nipponbashi will give you plenty of Otaku goodness. We will explore the Animate Nipponbashi shopping mall which has tonnes of action figures, manga, cosplay supplies and loads more.
We will then bring you to Den Den Town and all the electronic goodness that area has to offer. We will allow you some time to delve into the area and stop for lunch prior to heading off to the Shinsaibashi Shopping Arcade and Amerikamura! As Nipponbashi and Den Den are similar to Tokyo's Akihabara neighborhood, Amerikamura and Shinsaibashi are Harajuku's sisters… Here you will see cutting edge teen fashion and culture along with cafes, used clothing shops and loads of boutiques. Shinsaibashi allows for a more refined taste and covers retail chains and department stores. There will be loads of shopping and cafes to people watch for all tastes.
After returning to our hotel we will head out for a group meal to see the Dontonbori entertainment district. Flashing lights, smells of cooking food, neon and huge and welcoming mechanical signs are just the start of what this area has to offer. We will of course take a picture with the Kani Doraku crab sign, but a nice walk around the canal and Ebisu Bashi Bridge is a great way to wind up the night. At night you might want to go clubbing or just take in a great pub and a pint or two, and we will plan a night excursion to remember.
Overnight Location: Osaka, Japan
Day 10 - Osaka, Japan (Saturday, Mar. 30, 2024) / Iga-ryu Ninja Museum
Today we will make the trek to the Iga-ryu Ninja Museum and as luck would have – it a city wide Ninja Festival! Iga-ryu was once a secret village where ninjas of old practiced their dark arts. The entire city gets into the Ninja fun, and visitors can become students of ninja dojos – learning to use blowguns, arrows and of course … throwing stars. We will even get you all decked out in a ninja costume, and only the colour will let you know what ninja house you belong to (we hope we don't lose anyone).
We will of course also visit the Ninja Museum that houses hidden rooms, trap doors and revolving walls. We can also see the tools of the trade, as the museum also offers displays of ninja weapons and artifacts. Need a smoke bomb for a quick getaway? Or perhaps you need to cross some water in stealth? Here is the place to spy them…
Of course, a GNT tour has to insert a bit of history, so we will also go to the local castle to re-live the Second Iga War and how Oda Nobunaga's forces destroyed the Iga Ninjas (or did they)..?
The festival also has a Ninja Show that we simply must not miss. You will be amazed at the demonstrations and will go away with a smile on your face from just the coolness of it all…
We will return to Osaka later and head out to our Farewell Dinner and another night out in Dontonbori!
Overnight Location: Osaka, Japan
Day 11 - Osaka, Japan (Sunday, Mar. 31, 2024) / Sayonara for now...
All good things must end, unfortunately, and today we return to Kansai International airport and depart for home. The photos, memories and friendships you made on the tour are yours to keep forever!
Optional Post-Tour Add-on
Day 1 - Osaka, Japan (Sunday, Mar. 31, 2024) / Himeji Castle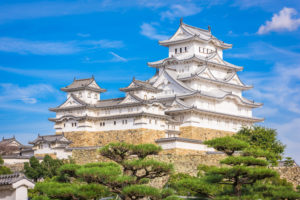 As the rest of our tour participants head for the airport and home, we will depart to perhaps the most famous castle in Japan – Himeji Castle or White Heron Castle. This world heritage site is considered the best and most well preserved castle in all of Japan. Its white winged rooflines lend to its name, and it is a pleasure to approach from the Shinkansen station. The walk will allow us to take in its full (newly renovated) beauty. The Castle grounds, multiple buildings, gates and winding paths will bring you back to ancient Japan. The grounds staff even get into the whole vibe, and you can often see a samurai darting here and there… If we are lucky and the weather is exceptional we might even see the cherry blossoms….
From here we will return to Kyoto and gather for our Extension Welcome dinner at a traditional Japanese restaurant.
Overnight Location: Kyoto, Japan
Day 2 - Kyoto, Japan (Monday, Apr. 1, 2024) / Ryoan-ji/Ginkakuji/Kinkakuji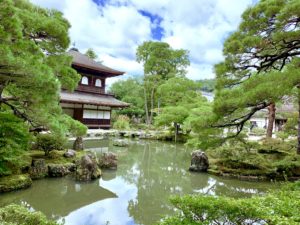 Today we will see Kyoto in a very specific light. We will slow down our pace, travel by foot and visit a few of the more spiritual places in this ancient city. Our first stop will be Ryoan-ji. This Zen temple is known worldwide for its rock and sand garden. It is the finest of all rock gardens in Japan as it brings together many aspects of Zen Buddhism, and acts to clear the mind and cleanse the spirit.
From here we will visit an often forgotten walk through this city. The "Philosopher's Walk" takes us from Nansenji Temple to the often missed Ginkakuji (Silver Pavilion). We will take our time on the walk stopping for lunch at one of the many restaurants along the way.  If we have time we will sneak off to one of Japan's most beloved shrines and very much the opposite of zen minimalism - Kinkakuji (the Golden Pavilion)...
Kyoto, and in particular this area, has a special way of sheltering us from the business of normal city life and you will again be transported into the past.
We will veer off our introspective morning to visit the Shijo Kawaramachi shopping area. We will give you a bit of time to shop but be sure to grab lunch. We recommend the Nishiki Market for lunch.
Breakfast and Dinner included.
Overnight Location: Kyoto, Japan
Day 3 - Kyoto, Japan (Tuesday, Apr. 2, 2024) / Sayonara for now... Part II
All good things must end, unfortunately, and today we return to the Kyoto/Osaka Kensai airport and depart for home. The photos, memories and friendships you made on the tour are yours to keep forever!
Tour Notes
NOTE: Attendance of special guests and celebrities is subject to change due to scheduling conflicts and professional obligations.
NOTE: COVID-19 has changed both our geek and our real worlds. Some things may never be the same and others may not be able to be offered on our tours or will have to be altered in a new post Covid world. With that said, please understand that GNT is moving forward as if the disease is already conquered, but all tours are now subject to change.
What's Included
All accommodations, all motor coach and river transfers, Welcome & Farewell and most other Dinners, Breakfasts, most entry fees.
What's Not Included
Airfare, and some local taxi and subway fares.
Estimated TourStarter Price
Main Tour:
$4,299.00 USD + $472.89 Taxes & Fees
Single-Occupancy Upgrade: $1,000.00 USD + $110.00 Taxes & Fees
Extension Tour Price:
$999.00 USD + $109.89 Taxes & Fees
Single-Occupancy Upgrade: $300.00 USD + $33.00 Taxes & Fees
Note:
Don't have a friend to get the double occupancy rate? That is what Geek Nation Tours does. Book as a double occupancy and we will match you up a roommate… This way you get the best of both worlds – someone to BS about the con with – and more cash to spend!
Note: Studio Ghibli tickets can only be purchased 2 months in advance and are limited. Geek Nation Tours will make all efforts to secure these tickets but can not be held responsible if sold out. That said, we can always alter the day we visit the studio to give us a bigger window for the visit.
TourStarter Note:
Please Note that the above pricing is just an estimate and the final price will be determined upon settling our itinerary and coming to a collaborative decision on all details. Pricing is based on previous estimates however, and thus is a good estimate of the final price.
Additional Options
Want to do more in Japan? Geek Nation Tours can arrange hotel stays and other options for you. Just let us know what you have in mind and we will come up with a travel plan.
Non-Geek Spouse Argument
It is Cherry Blossom season! Think of us sitting under the cherry trees!