Tour Status:
NOW BOOKING - LIMITED SPACE
Destination(s):
Kyoto, Osaka, Nara, Awajishima, Okayama, Omishima, Miyajima, Beppu, Shimonoseki
Departure Date:
April 23, 2024 (Tuesday)
Return Date:
May 4, 2024 (Saturday)
Tour Limit:
24 Participants
Price:
Main Tour Price (12 Days): $8,999.00 USD
About the Tour
Hello all Samurai fans! This tour is now a guaranteed departure! We are all set to journey back to the Gempei period and the time machine is ready to launch. We also only have a limited amount of space on this tour, so if you are interested please book asap!
Be well, healthy and happy and thank you for all your support!
Teras – Geek Nation Tours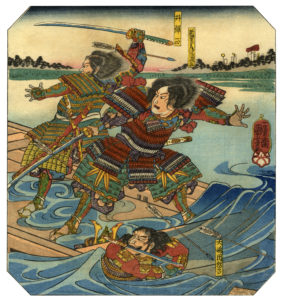 The Tale of the Heike is one of the most celebrated Japanese epics and accounts the heroic conflict between the Taira (Heike) and Minamoto (Genji) clans for the control of Japan. It regales grand tales of warrior culture and rousing stories of love and betrayal, and can be touted as the beginnings of the honor code of bushido.
It is a collection of stories about the Gempei War (1180 – 1185) told by roaming monks about the lessons of history and the impermanence of all things. It tells of the fall of the corrupt Taira, and the eventual victory of the Minamoto and the establishment of the Kamakura Shogunate – which too eventually passed into history. It is about blood ties and the favor of a six-year-old Emperor and the fight for control of Japan. Its characters are larger-than-life, and their exploits still inform the Japanese to this day. The heroes of the Tale of Heike act as role models to modern sensibilities and their stories are still told Japanese popular culture.
We will use the tales of the classic days of samurai culture contained with the Heike Monogatari to guide us on this journey into ancient Japan. It is our hope to not only bring you to these sites but also to bring you back in time to the days that defined samurai culture, valour and courage. Besides we will have you dressed as a samurai before the tour's end shouting for victory!
Your journey into the past does not end with the Heike however, as we will also voyage further south to Fukuoka to cover the Mongol Invasions of Japan of 1274 and 1281. We will see sites related to when samurai stood in defiance to the Mongol horde and perhaps where the term kamikaze – divine wind – was first used to tell of the typhoons that helped to destroy Kublai Khan's Mongol fleets as they prepared to invade Japan.
You will be treated to two guides for this tour. We will have a local guide with us and as well as your Geek Nation Tours representative who studied in Japan. But more importantly you will join historian, martial artist and podcaster Daniele Bolelli on a trip of discovery to Japan. The write up to his podcast History on Fire tells it all – Whether you like history or not, if you care about bravery, wisdom, passion, larger than life characters and some of the most emotionally intense moments in human experience, you have come to the right place. Bolelli shall be your guide in a journey to the place where history and epic collide.  Indeed! And he will be our guest host on this trip. You will see him discover those same places that you are discovering, but will also join him in bringing those days of past glory back to life as we travel to the Gempei War and beyond.
This tour sees Osprey Publishing and Geek Nation Tours joining forces to create tours for the most discerning of travelers. It is our goal to fashion vacations where one can delve deeply into the historic period we are covering with expert guest hosts relating knowledge as they walk along beside us. But while learning is important, we will also seek out fun and cover the more geeky aspects of the journey. We will meld pop culture with history, blend practical knowledge with epic legend and see human struggle and heroic deeds through many lenses.
"The sound of the Gion Shoja temple bells echoes the impermanence of all things; the color of the sala flowers reveals the truth that to flourish is to fall. The proud do not endure, like a passing dream on a night in spring; the mighty fall at last, to be no more than dust before the wind."
― Helen Craig McCullough, The Tale of the Heike
Optional Pre-Tour Add-on
Day 1 - Kyoto (Saturday, Apr. 20, 2024) / Arrival Day
Today we will gather from all around the world to start our time-travelling adventure into Ancient Japan. When everyone has arrived (via Guide assisted Airport Limousine Bus which is included for all airport transfers btw), we will come together for our Welcome Dinner and meet our guides and of course, our guest host, the illustrious Daniele Bolelli... Expect to talk about all things Japan, to dine on a traditional Japanese dinner and perhaps indulge in a beverage or two.
If you arrive early there is an amazing amount of things to do in Kyoto – from jumping right in and exploring Japans past, shopping or dining (Kyoto is known worldwide as one of the best places in the world to eat). For suggestions take a look at Day 1 of the Main Tour below…
Daniele's Take: I can't wait to make it to Kyoto. The only problem is figuring out what to see ... There is almost too much history here...
We will be staying at the Hotel Vischio Kyoto by Granvia. Welcome Dinner included
Day 2 - Kyoto (Sunday, Apr. 21, 2024) / Toji and Ikkyu-ji or Shuon-an - PreTour Day 2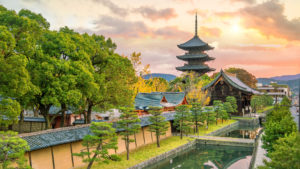 We will have a group outing to two temples today, and if you elect to join us we will make the early morning trip to the many halls and the pagoda of Toji Temple. The area is a UNESCO world heritage site and is considered one of the most important temple areas of the Shingon sect of Japanese Buddhism. Striking as the temples may be – what draws us to the area on this day however is the monthly Kobo-san or "flea market". Here you can buy anything from tsuba (katana hand guards), bits of armour, trainers and goldfish. It really is a sight to see, and be sure you have a bite of the street food to eat as it only enhances your experience and keeps you going for the afternoon's adventure…
After we visit Toji we will journey to the Ikkyu-ji or Shuon-an, the home of one of Daniele's favorite monks - Ikkyu Sojun. He was quite the character and is much loved by the Japanese people.  He is also featured in two History on Fire podcasts - Sex, Sake and Zen and Enjoying Hell which explore his life and thoughts. Be sure to give them a listen prior to departing for Japan...
On the way back to our hotel we will stop at Kinkakuji for any that might want to explore this admired shrine on their own. If there is time we suggest pairing Kinkakuji (The Gold Pavilion), which because of it golden brilliance is one of the most famous temples in all of Japan, and one of our favorites Ginkakuji (The Silver Pavilion). Further, just down the street is one of Japan's most important Zen temples - Ryoanji.
There is of course, tonnes of shopping in and around Kyoto station (and a good example of a Japanese department store is Yodobashi just down the block). More shopping can be seen by venturing to the Teramachi and Shin Kyogoku Shopping arcades. If you need to pick up some souvenirs this area is excellent for that, but also contained here is the Nishiki Market – a very famous Japanese fish market and a perfect place for a late lunch.
Dinner will be on your own tonight, but if you want some suggestions your GNT representative will help you explore all Kyoto has to offer. Be sure to head out however, as Kyoto is know worldwide for its food.
Daniele's Take: The Toji Flea Market sounds super interesting, but I am most looking forward to seeing the resting place of one of my heroes - Ikkyu Sojun known as both heretic and saint.
We will be staying at the Hotel Vischio Kyoto by Granvia. Breakfast included. Lunch and Dinner on own
Day 3 - Himeji (Monday, Apr. 22, 2024) / Himeji Castle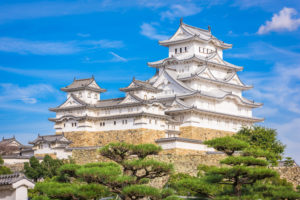 Today we will hop on the Shinkansen (with our first class tickets) to explore perhaps Japan's most famous castle – Himeji Castle or White Heron Castle. This world heritage site is considered the best and most well-preserved castle in all of Japan. Its white winged rooflines lend to its name, and it is a pleasure to approach from the Shinkansen station. The walk will allow us to take in its full (newly renovated) beauty. The Castle grounds, multiple buildings, gates and winding paths will bring you back to ancient Japan. The grounds staff even get into the whole vibe and you can often see a samurai darting here and there…
Be sure to take in the Castle Garden Kokoen as it is a marvelous example of a Japanese garden.
When we return to Kyoto we will experience first hand another famous Japanese pastime – Karaoke!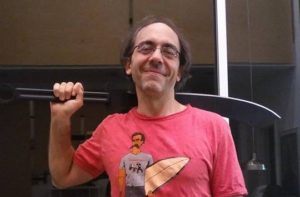 Daniele's Take: I think Himeji will leave a lasting impression of traveling back into Feudal Japan
We will be staying at the Hotel Vischio Kyoto by Granvia Hotel. Dinner and Breakfast included.
Day 4 - Osaka (Tuesday, Apr. 23, 2024) / Osaka Castle
Tour participants on the Pre-Tour will have an early departure via Shinkansen to Osaka. We will have our luggage delivered to the hotel so we can enjoy our Bullet Train ride worry free. Upon arriving at our hotel, Daniele will lead a small group to Osaka Castle to discover its collection of arms and armour. It is a great modern representation of a Japanese Castle and we will dive into its history and displays…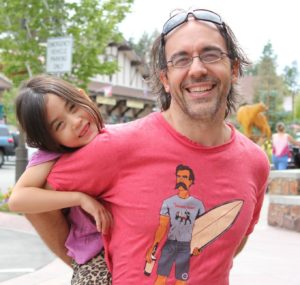 Daniele's Take: Although reconstructed Osaka castle is famous for its stunning walls and one of the finest museums of samurai armour and weapons in all Japan
We will be staying at the Hotel Monterey La Soeur Osaka. Breakfast and Welcome Dinner included.
Main Tour
Day 1 - Osaka (Tuesday, Apr. 23, 2024) / Arrival Day - Main Tour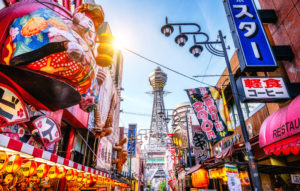 Those on the main tour only will arrive today... If you arrive early, you are welcome to join the Pretour participants headed for Osaka Castle or explore Osaka on your own. We suggest Osaka's best-known temple and the first Buddhist temple in Japan - Shitennō-ji, Osaka also has some of the world's most stunning architecture and one could spend the full day building viewing, or if you are so inclined - The Wizarding World of Harry Potter at Universal Studios Japan…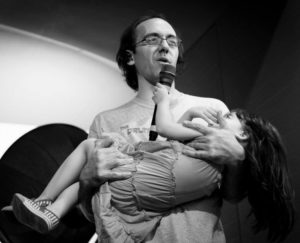 Daniele's Take: If you arrive in time, be sure to join us at Osaka castle to hang out!
We will be staying at the Hotel Monterey La Soeur Osaka. Welcome Dinner included.
Day 2 - Nara (Wednesday, Apr. 24, 2024) / Warior Monks Nara, Kofuku-ji, Todaiji, Kasuga and Daibutsu
Today will be our first foray into the history of Warrior Monks and the role they played in the Tale of Heike and beyond. The warrior monks of Kofukuji sided with Prince Takakura against the Taira which set off a chain of events leading to the Siege of Nara (1180). During the Siege the dastardly Taira set ablaze many temples including Kofukuji and Todaiji… The Heike Monogatari tells of the destruction of the colossal Vairocana Buddha, who's "head fell to the pavement" because of Todaiji's demolition …
In modern times, Todaiji's main hall is one of the world's largest wooden buildings and houses one of Japan's largest bronze statues of Buddha (Daibutsu). While not the Vairocana Buddha -Diabutsu it should allow for some time-traveling to that fateful day of destruction.
Todaiji and the Kasuga Taisha Shinto shrine can only be accessed via the wonderful walk through the Kasugayama Primeval Forest… The forest is also well known for the deer and many people stop to feed these sacred messengers of Shintoism…Kasuga Taisha is a beautiful example of a Shinto shrine and dates back to 768 CE. Our main interest in visiting however, is to see the Shrine's museum which has an excellent collection of National Treasures in the form of swords and suites of armour.
Later this evening we will gather together for a group meal, but before that be sure to take in the hotel's onsen as it is a marvel.
Daniele's Take: The Kofukuji will immerse us into the lives of warrior monks, and the Todaiji with its Great Buddha will, I am sure, be unforgettable... Plus we might get to feed the deer around Kasuga.
We will be staying at the Hotel Tennenonsen Yoshinozakura no yu Onjuku Nono Nara. Breakfast, Lunch and Dinner included.
Day 3 - Kyoto (Thursday, Apr. 25, 2024) / More Warrior Monks, Byodoin and Miidera temples plus Mount Hiei and two cable cars
Today we will explore the beginnings of the Gempei War with the Battle of Uji. Here, The Tale of Heike tells us that Minamoto no Yorimasa with the help of the Mii-dera monks fought to defend Byodo-in from the Taira. Despite the monk's having partially destroyed the bridge to the temple, the Taira managed to break through to victory. Minamoto no Yorimasa having been defeated then took his own life because of the dishonour. This act may well be the first recorded instance of a samurai committing ritual suicide by seppuku. While here we will visit the bridge made famous because of the battle, Byodo-in's Phoenix Hall which is widely regarded as one of the most beautiful buildings in all of Japan, and the gravesite of Minamoto-no-Yorisama…
From here we will follow the Taira and the retreating warrior monks to Mii-dera (which was also burned) to further discuss warrior monk culture and history. If we have time, we will visit Gichuji Temple and the grave of Tomoe Gozen. A famous female samurai brought to life in the pages of the Heike Monogatari.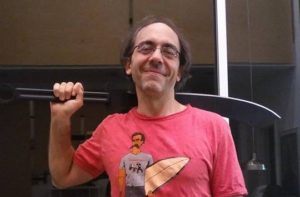 We will then be treated to a cable-car ride up the eastern side of Mount Hiei and back down the western side and into Kyoto. On Hiei's peak however, we will first visit the refuge of our warrior monks and one of their most sacred temples – Enryakuji. This shrine was the seat of the powerful Mount Hiei warrior monk army who often engaged in power struggles and politics, vexing Taira and other leaders as well.
Daniele's Take: Today we will dive into the battle of Uji, and across the bridge into the temple grounds where Yorimasa committed hara-kiri. Plus, more warrior monks and an amazing view of Kyoto via Mount Hiei
We will be staying at the Hotel Vischio Kyoto by Granvia. Breakfast, Lunch and Dinner included.
Day 4 - Awajishima (Friday, Apr. 26, 2024) / An exploration of the Battle of Ichi no Tani, Samaura Park and a cable car view
Described in the Heike Monogatari as one of the most important battles of the Gempei War – Ichi no Tani saw the destruction of the Taira defensive position at Suma by Minamoto no Yoshitsune and Minamoto no Noriyori. One story from this battle, however, forever resides in the hearts of the Japanese. It was during this conflict that Kumagai Naozane took the life of the young Taira soldier and celebrated flutist - Taira no Atsumori - who was the same age of Naozane's young son. Naozane so regretted the action that he abandoned his duties of a samurai to become a monk. To the Japanese this is a perfect example of how duty comes into conflict with the fleeting nature of life.
To examine the battle further, we will visit the Sumadera temple grounds to find the burial mound of young Atsumori himself as well as Sumaurkoen (Suma park) were the battle took place. And as an added treat we will again take a mountain side cable car ride to view the location of perhaps the most dramatic action of the battle. The Heike also tells of Yoshitsune Minamoto's (perhaps the greatest samurai hero of the Heike story) heedless horseback charge down the Hiyodori pass at the onset of the battle of Ichi no Tani. It is often represented as a heroic act which perhaps turned the course of the battle.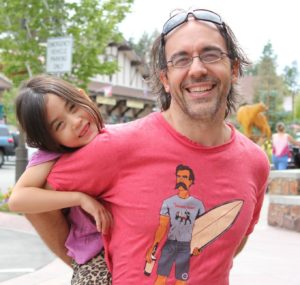 From here we will continue our travels to Awaji Island and a relaxing night at an onsen hotel…
Daniele's Take: I look forward to exploring the battlefield of Ichinotani and cable car journey up the famous cliff...
We will be staying at the Hotel & Resorts Minamiawaji. Breakfast, Lunch and Dinner included.
Day 5 - Takamatsu (Saturday, Apr. 27, 2024) / The Battle of Yashima, Takamatsu Heike Monogatari Historical Museum, and the Ritsurin Gardens
We will leave Awaji Island behind us and move to the Yashima-ji plateau and the panoramic view of where the Battle of Yashima took place. This was one of the most decisive victories for the Minamoto clan and led to the final battle at Dan-no-ura. As we look down upon the sea battle site, Daniele will delight us with tales of the battle and point out particularly interesting spots like where the Taira clan hid their warships in preparation for the Minamoto raid.
Also important to the history of the spot are events described in the Tale of the Heike such as the heroic actions of the samurai Nasu no Yoichi. When the Taira set to sea a "beautiful lady" of the clan placed a fan atop a pole and dared the Minamoto to shoot it. In perhaps the most famous of Japanese archer feats, Nasu no Yoichi rode out to sea on horseback and with one shot - did just that. The resulting cheer could be heard from both sides as everyone conceded the skill of a true master. Here we will also see the monument to the Battle of Yashima and the Chinoike or the blood pond, where it is said the victorious Minamoto washed their blood-stained swords.
From here we will make our way to the Takamatsu Heike Monogatari Historical Museum. This museum specializes in recreating famous persons and scenes from The Tale of Heike. Its 260 wax figures will transport us to the times of the Gempei war and allow us to solidify our imaginings of those times. Currently, this museum is listed as closed permanently. We are hoping that once covid has been defeated this will be reversed. If not, we will spend some extra time in Ritsurin... 
All this and we will still need to keep our energy up for one last visit. This time to a "Designated Special Place of Scenic Beauty" the Ritsurin Garden. This park is one of the largest gardens in Japan and with its six ponds and dark green pine vistas will transport us to ancient Japan where lords and ladies congregated for tea and to enjoy the natural environment.
We will then leave the area behind us to venture to our hotel, a special performance, and dinner
Daniele's Take: My first time in Japan and I will be looking down from the Yashima plateau to the battle site.  I am sure the view will be stunning, and talk will center around the Minamoto victory and the gallant Nasu no Yoichi.
We will be staying at the Kurashiki Setouchi Kojima Hotel. Breakfast, Lunch and Dinner included.
Day 6 - Omishima (Sunday, Apr. 28, 2024) / Omishima island, Oyamazumi Shrine and Tsuruhime and Samurai Women
Today we will continue south along Japan's coastline and arrive mid-morning at Omishima island.  Here we will experience one of the most important sites for all those interested in samurai artifacts… Amongst the Camphor trees (many of which are thousands of years old) is nestled Oyamazumi Shrine. This shrine was often visited by samurai and daimyo alike to pray for success in battle. Upon that success, many suites of armour as well as weapons of all types were donated to the shrine's museums. To this day the majority of samurai artifacts designated as National Treasures are housed insides its walls.
Among its collection of weapons and armour one can see clear battle damage on its swords, armour, helmets, halberds and arrows (and more).  Many famous samurai are also represented here via their arms and armour and our exploration of the Tale of Heike will continue by viewing items used by Yoritomo and Yoshitsune Minamoto, and Tomoe Gozen…
Also of note within the shrine's collection is a suit of armour that is particularly small with a narrow waist. This belonged to Tsuruhime who is often touted as Japan's Joan of Arc.  This "samurai princess" is described via Dr. Stephen Turnbull's excellent Samurai Women: 1184-1877 thusly:
"… when Tsuruhime was 16 years old her father died of illness, so she inherited the position of chief priest. She had trained since childhood in the martial arts, and when the Ouchi made further moves against Omishima she took charge of the military resistance. Proclaiming that she was not merely the inheritor of the shrine's guardianship but the avatar of .. the shrine's powerful kami".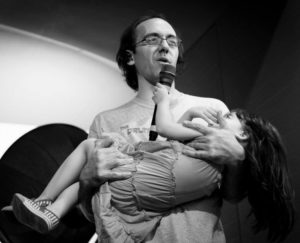 We will have a leisurely visit to Oyamazumi Shrine, then depart for Hiroshima and the Peace Memorial Park…This optional tour will allow us the opportunity to explore another history of Japan, and we will have full access to not only to the Peace Park but also to the Memorial Museum.
We will of course, meet for another group dinner in the evening and perhaps walk to a local public onsen called the Mare Gracia after dinner…
Daniele's Take: Mishima holds the finest collection of old armour and weapons in the whole of Japan.  Many of them were actually owned and used by famous samurai
We will be staying at the Grand Prince Hotel Hiroshima. Breakfast and Dinner included.
Day 7 - Miyajima (Monday, Apr. 29, 2024) / Miyajima, Itsukushima Shrine and Treasure Museum
Earlier today we will make our way to Miyajima – or Shrine Island – to see not only the Itsukushima Shrine and Treasure Museum but also the island's famous giant Torii gate. Both seem to float on the water at high tide and we will visit all the locations at various times to be sure to see them as the tide rises and falls.
Inside the Treasure Museum we will again explore the Tale of Heike with Taira-no-Kiyomori era artifacts, but it should also be noted that the Heike clan built this complex of shrines around 1168, and it was a very important destination to members of the Imperial Court.
For those that want to join us, we will leave the oceanside for a bit to take the cable-car up Mount Misen to see the spectacular view offered at its peak. Upon our return seaside we will see the tide again recessing and the torii resting in the bay…
We will then retire to our onsen hotel and another evening meal.
Daniele's Take: The great floating torii gate is so evocative of feudal Japan and the battle of Miyajima.
We will be staying at the Iwaso Ryokan. Breakfast and Dinner included.
Day 8 - Beppu (Tuesday, Apr. 30, 2024) / A day of rest at the Onsen Village of Beppu
We will take a brief pause in our explorations of history today (don't worry – you will still be regaled on tasty tidbits of such as we make our way south) to enjoy the onsen town of Beppu. But first you will have to pack a day bag as your luggage will be shipped to our last hotel on our journey, so we can be sure to better enjoy our Shinkansen trip to Oita.
We might have less history this day but instead we have a descent into the seven layers of hell via the Beppu Jigoku Meguri... These famous hot springs allows one to make the scenic journey to hell and back. While you might want to avoid dipping even your toe in these hot springs... They do make a great addition to this onsen town stop.
After a lunch dining on a local favorite - toriten - we will check into our onsen hotel and you will be free to enjoy their picturesque bath areas or take a stroll around the beautiful Lake Kinrinko and visit the Yufuin district famous for its cafes, boutiques and small museums.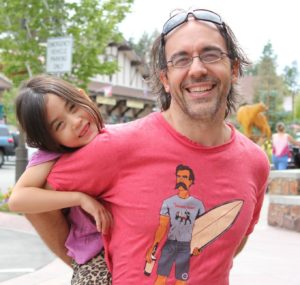 We will gather as a group for dinner at the hotel and retire early for a final visit to the hotel's onsen to round off the day…
Daniele's Take: A little break in a spa town?  I think relaxing hot bath will be just what is needed at this point.
We will be staying at the Hotel & Resorts Beppuwan. Breakfast, Lunch and Dinner included
Day 9 - Shimonoseki (Wednesday, May. 1, 2024) / Mongolian Invasion Historical Museum, Imazu Genkoborui walls and Hakozaki Shrine
Today we will change directions and explore yet another history – that of the Mongol Invasions of Japan (or Genko in Japanese). In 1274, Kublai Khan launched an invasion in order to extend the largest empire in human history. The resulting Battle of Bun'ei saw the Mongols pushed back by a force of samurai… Japan was saved, but the Kamakura Shogunate then ordered the construction of stone walls (Genko Borui) built at the edge of Kyushu to forestall another incursion attempt.
The second invasion came in 1281 and was met with a stalwart defense and striking night boarding actions by the Japanese. In the end however, it was the kami that provided the ultimate defeat as a great Kamikaze – or divine wind – typhoon launched its own defense of Japan. The result of the invasion was the utter destruction of some 100,000 Chinese, Korean and Mongol forces.
We will start the day with a discussion and a visiting of the Imazu Genkoborui walls. We will see how they were constructed and how they functioned to stop the Mongol hordes… We will then go to Hakozaki Shrine which is dedicated to the god of war – Hachiman. This important shrine is not only designated an Important Cultural Asset but also was erected in 923 and thus stood through many historical periods including the Genko.
We will then venture to the Mongolian Invasion Historical Museum and see its exhibit of Bun-ei and Koan invasion weapons from both the Japanese and Mongol forces. We will even see the paintings of Yada Issho and his depiction of the battles and of course his representation of the Kamikaze. The museum will provide a wealth of information on the period and Daniele Bolelli will be ever present to give us his more detailed thoughts.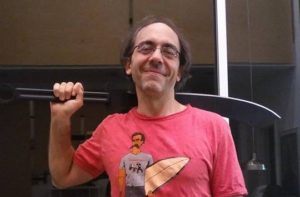 We will end the day's explorations in the garden of Higashi Park - taking in the giant Nichiren Shonin bronze statue - before heading out for a Mongolian dinner. After dinner we will make a night drive to our hotel in Shimonoseki…
Daniele's Take: Today we switch time periods and experience the Mongol invasions from the beach and its defensive walls to the Hakozaki Shrine...
We will be staying at the Premier Hotel Mojiko. Breakfast and Dinner included.
Day 10 - Shimonoseki (Thursday, May. 2, 2024) / Day 1 of the Shimonoseki Kaikyo Festival, Akama Jingu, Mimosuogawa park and Heike no Ippai-Mizu
Today we will explore the dramatic sea battle of Dan-no-ura and the final battle of the Gempei war all the while enjoying the first day of the Shimonoseki Kaikyo Festival. This history defining battle saw the Minamoto first outmaneuvered in the Straits of Shimonoseki off the southern tip of Honshu. The battle saw sea archery duels and even hand-to-hand combat with the Taira seemingly making gains against the Minamoto until the defection of Taguchi Shigeyoshi from the Taira ranks and his revealing of the location of Emperor Antoku's ship.
As the Minamoto closed on the Emperor's ship many of the Taira threw themselves into the ocean rather than see defeat at the hands of the enemy clan. In particular, Taira no Tokiko – the grandmother of Emperor Antoku – took the child emperor into her hands and threw herself into the waters in a defiant act of suicide.
With that the battle ended and Minamoto no Yoritomo founded the Kamakura Bakufu and Japans first Shogunate.
Our explorations of this battle will start at Akama Jingu to see the many graves and the shrine dedicated to Emperor Antoku. We will then travel to Mimosuogawa park and the land site of Dan-no-ura battle to greet the statues of Minamoto Yoshitsune and Taira no Tomomori… We hope also to explore the often not visited site of Heike no Ippai-Mizu Tori and see yet another place mentioned in the Tales of the Heike.
In order to get a better view of battle area we will then travel by foot to the Hinoyama Ropeway and see it via the peak of that mountain.
Dinner today will be for the brave of heart as we dine on the dreaded fugu fish. Fugu is a specialty and a local delicacy that will have us going to a restaurant specializing in its preparation…
Daniele's Take: My first festival in Japan! Plus a discussion about the death of an Emperor...
We will be staying at the Premier Hotel Mojiko. Breakfast, Lunch and Dinner included.
Note: The Shimonoseki Kaikyo Festival has yet to confirm its dates and whether the festival is moving forward. Please see note on this below...
Day 11 - Shimonoseki (Friday, May. 3, 2024) / Day 2 of the Shimonoseki Kaikyo Festival and Becoming a Samurai
Today is the day to become a samurai! We will don armour and join in the Shimonoseki Kaikyo Festival processional re-enactment, marching with the other parade participants and greeting onlookers with shouts of "Ei Ei Oh" to build our warrior spirits. You will need the fortified energy as the land procession is followed by a sea parade celebrating the Genpei Funagassen naval battle, and we will be right there on the boats for the second half of the parade…
Afterward, we will visit the main stage to experience the day's end festival activities as well as the Senteisai memorial for Emperor Antoku and the Heike clan…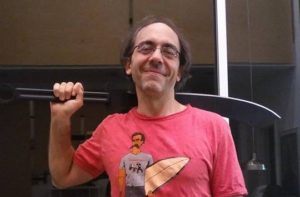 Later that night we will gather again for our Farewell Dinner at a local izakaya to celebrate our victories or morn our defeats…
Daniele's Take: Dressing up in samurai armour and walking the streets? I'm in.
We will be staying at the Premier Hotel Mojiko. Breakfast and Dinner included.
Note: The Shimonoseki Kaikyo Festival has yet to confirm its dates and whether the festival is moving forward. Please see note on this below...
Day 12 - Shimonoseki (Saturday, May. 4, 2024) / A Journey Home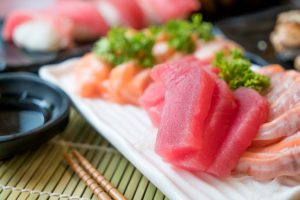 All good things must end, unfortunately, and today we make our way via chartered coach to the Fukuoka airport and depart for home. The photos, memories and friendships you made on the tour are yours to keep forever!
Tour Notes
NOTE: Please note that while this tour is currently scheduled for spring 2024 that covid may alter these plans. If the virus is still with us in an uncontrolled state GNT may move this tour to 2024 or 2025…
We get you reading straight away…
Osprey Publishing and Geek Nation Tours want to start you off right with our tours and thus will get you reading about the history we will be visiting.  Each of our Signature Battlefield tours will see books on the subject bound for your bookshelves… Upon final payment on our Signature Battlefield Series: Classic Samurai from the Gempei War to the Mongol Invasions 2024 we will be sending you The Gempei War 1180–85, Samurai Women 1184–1877, Japanese Warrior Monks AD 949–1603, and The Mongol Invasions of Japan 1274 and 1281! All by Stephen Turnbull so you will be well acquainted with his work even prior to arriving in Japan…

NOTE: The Shimonoseki Kaikyo Festival has NOT confirmed their dates.  In year's past it took place on the dates described as above however, and there is little chance of this changing.  Anything is possible in a post Covid world however, and Geek Nation Tours cannot not be held liable for a date change. Thus the DATES ABOVE MAY CHANGE. Note also that while we plan on marching as samurai down the streets and into the straight, covid may change those plans as well. All plans to participate in the Shimonoseki Kaikyo Festival reenactment procession will have to be confirmed closer to our departure dates.
NOTE: Armour at the Shimonoseki Kaikyo Festival is on a first come first served basis. Geek Nation Tours cannot guarantee the availability of any armour for this day. Costs for armour rental vary depending on the character portrayed, and thus are the responsibility of the tour participants. The event is optional, and one can instead decide to experience the festival as an observer. The armour is heavy and rather warm in the Japanese Spring, so please keep that in mind when making this decision. That said, we have successfully acquired armour for all those wanting to participate in festivals for all past tours. We will diligently work with our partners in Japan to secure our re-enactment day of fun!
NOTE: We do a load of walking this tour. Please note that we can walk as much as 8 kilometers a day in our attempt to show you as much of Japan and Gempei history as possible. Please keep this in mind. Further, there are steps. Japan has lots of steps …
NOTE: Attendance of special guests and celebrities is subject to change due to scheduling conflicts and conflicting professional or personal obligations.
NOTE: COVID-19 has changed both our geek and our real worlds. Some things may never be the same and others may not be able to be offered on our tours or will have to be altered in a new post Covid world. With that said, please understand that GNT is moving forward as if the disease is already conquered, but all tours are now subject to change.
What's Included
All accommodations, all motor coach and river transfers, Welcome & Farewell and most other Dinners, Breakfasts, most entry fees.
What's Not Included
Airfare, some local taxi and subway fares & transfers from the arrival airport to the hotel. Armour rental at the Shimonoseki Kaikyo Festival,
Tour Price
Main Tour Price (12 Days):
$8,999.00 USD + $879.89 Taxes & Fees
Single-Occupancy Upgrade: $1,500.00 USD + $165.00 Taxes & Fees
Pre-Tour (4 Days):
$1,899.00 USD + $208.89 Taxes & Fees
Single-Occupancy Upgrade: $290.00 USD + $28.60 Taxes & Fees
Final Payment Due:
January 15, 2024
Note:
Don't have a friend to get the double occupancy rate? That is what Geek Nation Tours does. Book as a double occupancy and we will match you up a roommate… This way you get the best of both worlds – someone to BS about the con with – and more cash to spend!
Covid Pricing note: As we move into the post-Covid era there may well be price adjustments as we move forward. It has been postulated that the tourism industry as a whole will see many price increases. While GNT strives to give the best price along with the best service and experience, we may be forced to increase tour pricing in the future. 
Additional Options
Want to do more in Japan? Geek Nation Tours can arrange hotel stays and other options for you. Just let us know what you have in mind and we will come up with a travel plan.
Non-Geek Spouse Argument
Samurai and Ninjas… Nuff said…