Destination(s):
Wyoming, South Dakota and Montana, USA
Departure Date:
June 18, 2025 (Wednesday)
Return Date:
June 30, 2025 (Monday)
Price:
Main Tour Price: $5,599.00 USD
Special Notice:
Hello all History lovers!  This tour is part of our "Once in a Lifetime" series. These tours will only be offered once on the date stated below. These tours will never be repeated… The world is just too big with too much glorious amazing stuff to see to focus on going back to these destinations. That said, we are rather proud of this tour and think the experience will live with you forever. So come along with us for a once in a lifetime journey into history…
About the Tour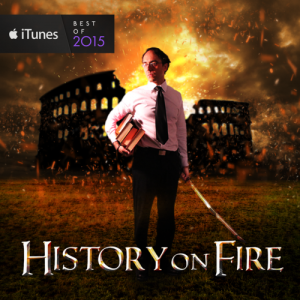 Join Geek Nation Tours for its most horse-ridin', gun-totin', whiskey-drinkin', rootinest, tootinest tour ever. This Epic tour will include heart-pounding adventure as we explore the final days of the American Old West. You will join a band of ruthless adventurers as we tour the countryside of Wyoming, South Dakota and Montana. We will explore the causes of the Great Sioux War and not only the battles that lead up to Little Big Horn but also one of the last of the conflicts – the Battle of Wolf Mountain. We will see not only that battle but also the Fort Phil Kearny and Fetterman Massacre areas, The Battlefield of Where the Girl Saved Her Brother or Battle of Rosebud and of course have detailed locally guided tours covering the Battle of Little Big Horn. We will also look into the personalities of the conflict like Crazy Horse, Sitting Bull and of course the controversial George Custer. We will examine not only the many contradictions of his personality, his publicly loved and larger-than-life career but also his final act and how it created one of the most loved and hated myths in American History.  We plan to give you as many perspectives on the war as possible and discuss many of the terms associated with this time in history like Massacre, Defeat and even Last Stand.
But that is not all! We will take in the local Real Bird Little Bighorn Reenactment, a horseback ride of the actual route George Custer took that fateful day, a Pow-Wow, and much much more. For instance, we will head off to the Cody Nite Rodeo shortly after our arrival, learn of the local history and perhaps one of the most famous personalities of the Old West – Buffalo Bill Cody, we will even see a gun-fight and give you the opportunity to pick up some cowboy boots and a cowboy hat when we go shopping Western style… We will be staying or dining at some of the most historic saloons and hotels in the area but what Old West tour would be complete without at least one night of camping and carrying on around a bonfire and a horse ride or two.
Hopefully this will be a tour of high-adventure but we hope to keep the gunfights to a minimum.
GNT has a very special guest for our 2025 LBH Tour.  Daniele Bolelli is a university history professor, author, martial artist and host of the incredible History on Fire podcast.  History on Fire is the recipient of the iTunes 'best new podcast of 2015' and if you haven't listened to his episodes on Crazy Horse – and a multitude of other subjects – you really should! History on Fire offers is an exploration of the most intense times in the history of man. Through the podcast, Daniele hopes to inspire you with the examination of larger than life archetypal characters full of wisdom, bravery, passion who overcame the most extreme examples of adversity in human history.
Professor Bolelli and Geek Nation Tours will bring battlefields alive by taking you to battlefields you have always wanted to visit.  Expect large doses of excitement and awe while you experience another of Daniele's and History on Fire's main concepts – that history is interesting and fun!
Osprey Publishing and Geek Nation Tours have joined forces to create tours for the most discerning of travelers. It is our goal to fashion tours where one can delve deeply into the historic period we are covering with expert guest hosts relating knowledge as they walk along beside us. But while learning is important, we will also seek out fun and cover the more geeky aspects of the journey. We will meld pop culture with history, blend practical knowledge with epic legend and see human struggle and heroic deeds through many lenses.
Optional PRE-TOUR (2 Days – June 16 and 17) – Yellowstone
Geek Nation Tours will offering a pre-tour for all those that want to see the stunning natural beauty of the area. We will not only head into Yellowstone National Park but also travel what is said to be one of the most beautiful drives in all of American – the Beartooth Highway. Many have said this is the highlight to any visit to Yellowstone and Wyoming. It just so happens that our journey may take us near a buffalo or two and you will be able to see them in their natural environment. Of course, we will see Old Faithful and many other wonders along the way. If we have time we might even spend a couple of nights at the Rodeo before everyone gets there….
Day 1 - Cody (Wednesday, Jun. 18, 2025) / Welcome to the Old West
Today we will arrive from all around the world to Cody Wyoming. You will be given detailed instructions on how to meet up with the rest of the tour participants at our hotel (note that you'll always be in constant contact with our representative). From there you will have a free day to explore all that Cody has to offer. Perhaps you would like to head off to a saloon or do some pre-tour Western Shopping, or start your own explorations of the history at the Cody Dug Up Gun Museum, you could even take a Boat Tour down the Red Rock Canyon.
You will want to return from your explorations to the hotel by 7:00 pm this evening – or arrive from all places international – as Geek Nation Tours will host our Welcome Dinner.  It will be a great opportunity to meet your fellow tour participants and discuss what we are doing in the coming days. We will dine at Cassies – this Premier Steak house and saloon opened in 1922 and is touted throughout the years as "The" place to dine and dance. We will start our dinner late to allow everyone to arrive or have a short rest, as we suspect that we may spend a late night at our first country bar.
While in Cody we will be staying at the perfect location the Cody Cowboy Village.
Day 2 - Cody (Thursday, Jun. 19, 2025) / Buffalo Bill Museum, Old Trail Town and a Rodeo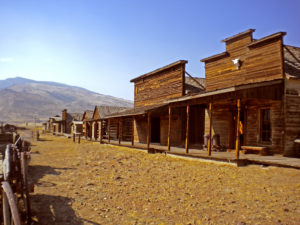 Today we have a huge day for you. We will start early in order to visit the Buffalo Bill Center of the West in all its glory. This is a huge museum – or rather complex of museums – that covers the history of not only Buffalo Bill but of the time period, culture and spirit. It is called the "Smithsonian of the West" for a reason and it will take much of the day to cover the Buffalo Bill Museum (which introduces Buffalo Bill in depth and how he became the "world's foremost communicator about the history, promise, and enduring spirit of the American West"), The Draper Natural History Museum (which explores the ecology and wildlife of the area with extensive displays and even live raptors), The Plains Indian Museum (which tells of the cultures, traditions, values and histories of the Plains Indians), Cody Firearms Museum (which is the most comprehensive collection of American firearms in the world with over 7,000 firearms and more than 30,000 firearms-related artifacts), and finally the Whitney Western Art Museum (which hosts masterworks of landscapes, people and wildlife which will allow us to experience the Spirit of the American West).
But don't worry, we will break up the day with lunch and a stroll outside at Old Trail Town. Where we will step back in time to the 1890s as we explore the original townsite of Cody through a collection of authentic and historical buildings and furnishings carefully re-assembled here. Among the multitude of structures we will see Butch Cassidy and Sundance Kid's cabins and a saloon frequented by their Hole-in-the-wall gang. We will even tie this visit back to our main tour as we visit the log cabin of "Curley" the Indian that helped guide George Custer to the Battle of Little Big Horn.
But that is only a "big" day… we said "huge" remember? We will leave the Buffalo Bill Center to go directly to our first cowboy adventure at The Cody Cattle Company for their Chuckwagon Dinner and Live Western Music Show.The evening won't stop there however, as we will be off to the Cody Nite Rodeo. That's right green horns you will be off to the rodeo to see Bull fighters, Bronco busters and even the odd Rodeo Clown… Wanna head home early? Don't worry the rodeo is walking distance from our hotel.
Day 3 - Cody (Friday, Jun. 20, 2025) / Exploring Cody and Buffalo Bill's Irma Hotel
Today many of us will take this opportunity to return to the Buffalo Bill Center of the West (our ticket is good for two days) and the museums to have another look.  Or for those that are interested in this city's history we will start off the day with Cody Trolley Tours and an overview of the history of the town – from its founding to present day.
From here we have a special invite from Wayne's Boot Shop – we will visit here in small groups of those interested in getting not only a personal cowboy boot fitting, but also advice on what boot best suits your needs. Further, GNT has arranged a visit to Seidel's Saddlery  – a "by invite only" store that produces fabulous hand tooled leather belts and saddles as well as buckles and other western jewelry. If you are interested in western art we also arranged a stop at the finest original western art gallery in Cody – The Big Horn Gallery. Have your pick of some of the best art in the area and all the while talk to the Gallery's owners Bob and Nancy Brown to learn the history of each piece. We will be off (again in small groups) to Cody's Old Time Photo Shoppe to pose as outlaws and other riffraff.
While some slip on some boots and belts, or way to the gallery, we will meet at the Proud Cut Saloon for a beverage (or two) and lunch. You will be let loose to explore the area but make sure you make it back to the Irma Hotel as we will witness a Cody favorite the Cody Gunfight – see if the black hats or the white hats meet their end in a blaze of gunfire….
After the fight we will end the day at the Buffalo Bill's Irma Hotel and a Prime Rib Buffet dinner. Buffalo Bill Cody built this hotel in 1902 and you can still see this historic building standing much as it had back when Cody himself named it after his daughter, Irma.   If you get there early you can enjoy sitting on the porch just as Buffalo Bill and Irma did while they enjoyed the Cody Gunfighter's show. For those that might need a drink – enjoy one in the Silver Saddle Lounge.
After dinner join us for a "spot" of whiskey as we hang out on the hotel porch and listen to a singing cowboy… We could even head to the Buffalo Bill Center for the end of the day's Powwow.
Day 4 - Fort Phil Kearny (Saturday, Jun. 21, 2025) / Fort Phil Kearny and the Wagon Box Fight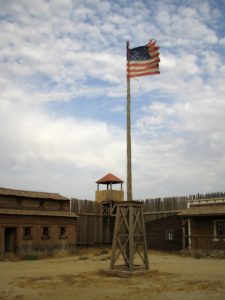 Today we will start the more serious part of our tour by leaving Cody and heading out towards Sheridan and Fort Phil Kearny. Fort Phil Kearny was established in the late 1860s and named after Major General Philip Kearny an American Civil War hero. Built along the Bozeman Trail it was meant to protect prospective miners traveling the trail north, but the Lakota Sioux led by Red Cloud viewed the fort (which was built in the middle of their sacred hunting grounds) as a violation of treaty and a threat to their way of life. The fort was attacked many times in its history and was burnt to the ground in 1868 after being abandoned by the army. We will visit the Interpretive Center, Gift Shop, but most importantly to wargamers – the Fort diorama that depicts, to scale, the complete fort as it must have looked in the fall of 1866. We will then journey into the reconstructed stockade walls and to see where the original buildings would have stood. Here we will learn more about not only the personalities involved with the fort such as Red Cloud, Crazy Horse, and Fetterman but also about the Bozeman Trail itself and the Lakota, Cheyenne and Arapaho that fought so hard for the land surrounding Fort Phil Kearney.
We will also make our way to the surrounding hills – which have changed little since the 1860s – to explore where the Fetterman Fight took place (including Pilot Hill and the Wheatley/Fisher Rocks). We will learn how Captain William J. Fetterman was lured out past Lodge Trail Ridge which lead to the worst military disaster of the time and a great victory for Natives.
We will also make our way to the Wagon Box Fight location and learn of this engagement during Red Cloud's War that saw 26 soldiers of the U.S. Army and six civilians face several hundred Lakota. The outnumbered soldiers were able to hold off the Indians – largely with the help of the newly issued breech loading Springfield rifles – until they were supported by an additional force from Fort Kearny. This is considered the last major engagement of Red Cloud's war and last charge Crazy Horse ever made against whites occupying a strong defensive position.
We will then leave the fort – but do we have a treat for you just a few minutes down the road! We will be staying at the Historical Occidental Hotel which in-and-of-itself is like walking into the Old West. Many personalities of the times walked its halls – Butch Cassidy and the Hole-in-the-Wall Gang, Calamity Jane, Buffalo Bill, Tom Hornand even Teddy Roosevelt. The Hotel and Saloon stand much as they have in the past as it has been accurately and beautifully restored to its original grandeur – even the bullet holes in the Saloon are the originals. What's more, we have taken over the whole hotel and thus it will be just us walking the halls, dining in the Virginian Restaurant and having a sip of whiskey in the Occidental Saloon. Book soon as the rooms fill up you might find yourself sharing a room in the upper most reaches of the hotel within the Bordello….
We will be staying at Occidental Hotel
Overnight Location: Occidental Hotel
Day 5 - Deadwood (Sunday, Jun. 22, 2025) / Black Hills, Deadwood, and the Crazy Horse and Mount Rushmore Memorials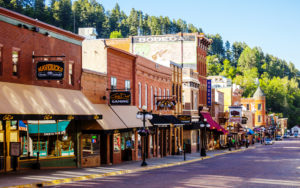 Today we have a long day ahead of us as we drive across another 3rd of Wyoming and into the Black Hills to finally arrive in Deadwood. Today our goal is to see the natural wonder of the area and to experience firsthand why these lands were such a passionate part of the contentious Old West. We will travel through scenic landscapes of several different types of beauty today – from the great plains, to the sedimentary buttes of the Badlands to the mountains so thick with evergreens that the Lakota called them paha sapa or "Hills that are Black". We will drive through mountain roads of the Needles Highway and the Iron Mountain (right in Custer State Park) both of which offer stunning views and the chance to see wildlife – including Buffalo.
But any trip to the Black Hill would not be complete without a stop at the Crazy Horse and Mount Rushmore Memorials. We will take our time at each of these spots – visiting the museums and all that the views have to offer….
After a long day on the road we will finally make it to Deadwood and it will be straight off to Saloon No. 10 for some grub and a beverage or two… Don't worry the Geek Nation Tours Representative will have you all checked in and your bags brought to your room while you are enjoying this living museum – maybe the only one in the world with a full bar. Oh and expect to see the assassination of Wild Bill Hickok while we are there…
We will be staying at Deadwood Mountain Grand Hotel
Day 6 - Montana (Monday, Jun. 23, 2025) / Living Like a Cowboy...
We will be off early again today but we will have a more relaxing day full of camping goodness. We will leave Deadwood to start our day off at Kevin Costner's Tatanka: Story of the Bison. Our guide will talk about how Native Americans and the Bison's lives were intertwined while we enjoy the sculptures and the breath taking scenery.
From here we will be on the road again, but this time travelling through Montana for a Dude Ranch visit. That's right gents we will be roughing it tonight! Tucked in the red shale bluffs along the Tongue River we will experience the historic lodging and family style hospitality along with unparalleled scenery. The Lodge at Diamond Cross Ranch will offer us not only horseback riding, hiking, a little fishing and a river float but a bonfire and a real campout. There will be some room for couples in the lodge but most of us will be sleeping outdoors tonight in the bunkhouse or in the tents surrounding our fire.
We will be staying at Lodge at Diamond Cross Ranch
Overnight Location: Diamond Cross Ranch
Day 7 - Rosebud Battlefield State Park (Tuesday, Jun. 24, 2025) / The Battle of Where the Girl Saved Her Brother...
Today we will visit not one but two Battlefields as we are joined by a local guide to first explore the Battle of Wolf Mountains. Taking place on January 8, 1877, this turning point battle marked one of the last major engagements of the Great Sioux War. Its end saw the eventual surrender and movement to reservation lands of the Sioux, Northern Cheyenne and Crazy Horse himself. Despite blizzards and extreme cold Colonel Nelson Miles camped beside the Tongue River on the southern flank of the Wolf Mountains. That day Crazy Horse and 800 braves made a surprise attack, but Miles was able to quickly repulse the raid and drive the Indians off into the bluffs overlooking the camp. When the troops assaulted the bluffs, the warriors withdrew under cover of a snowstorm. The arrival of Crazy Horse and his people on May 6 at Camp Robinson, Nebraska, symbolized for many the formal conclusion of the war.
We will then take the short drive to Rosebud Battlefield State Park to discuss this battle and to see where it took place. The Battle of Where the Girl Saved Her Brother or Rosebud took place on June 17, 1876 and saw General George Crook fighting Crazy Horse only one week before Custer's defeat at the Little Bighorn. The battle is considered one of the largest of the Indian Wars with the Sioux and Cheyenne numbering at least 1,500 and Crook's forces totaling about 1000. It is also played a very important part in the defeat of Custer and his troops at Little Big Horn, as Crook's troops had to withdraw and thus could not offer support at the Battle of Little Big Horn. We will be hiking a bit in this park – so make sure you have your cowboy boots ready and are ok with rattlesnake country – but we will be well rewarded as we will journey by foot through this almost untouched countryside to where the very place where Sister Saved Her Brother.
When we return to our camp we will be able to explore Diamond Cross for the day rest of the day and many of us will head out individual adventures… Make sure you build up a large appetite however, as we will be treated to a late evening dinner with open grilled steak, fresh caught fish and loads of other tasty bits. After dinner we will retire to the bonfire to tell stories and jokes into the night.
We will be staying at Lodge at Diamond Cross Ranch
Overnight Location: Diamond Cross Ranch
Day 8 - Billings (Wednesday, Jun. 25, 2025) / Billings and Cowboy Hats
The morning will see us rise leisurely to homemade Sourdough pancakes, eggs, sausage and fresh fruit. We will have to leave this paradise however as we have more adventures just down the road.
Geek Nation Tours is currently planning a speaker for this day and as we discover more we will continue to add here. Please bear with us as we work out the details of this event. Needless to say we will depart from the Rosebud Battlefield and head towards Billings and lunch in Hardin. We expect to be in Billings in the afternoon but will head straight to Rand Hats (be sure to check out their huge collection) and dinner. Rand Hats has been supplying custom and handmade hats to cowboys for years. As a matter of fact, any Western that you may have seen had hats at Rand Hats. Ritch and Neta have invited us to see the store and perhaps choose a hat right off their display shelfs (normally these are not for sale), alternatively you can send in your measurements and hat style to them prior to the tour and pick up your hat right there and then (you can even have a few alterations made if needed). The last option means a date with the Conformitor – this old style head measuring device looks like something out of the inquisition but it gives a very complete description of one's head and thus Rand Hats is able to create a perfectly fitted hat – they will even arrange shipping around the world when it is done. So if you ever wanted a personalized cowboy hat this is the time to get it…
Tonight you will be able to dine and explore Billings on yourself.
We will be staying at Clocktower Inn
Day 9 - Fort Harrison (Thursday, Jun. 26, 2025) / Riding Little Big Horn...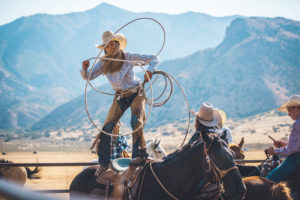 We will spend the day with the U.S. Cavalry School which offers the very best in Little Bighorn/Custer Battlefield adventures and a Staff ride of the area. They will tailor make an amazing history experience for us over this day which will allow us to study the Little Bighorn more closely than most would ever get to see it. Today you will have the opportunity to RIDE THE LITTLEBIG HORN BATTLEFIELD ON HORSE BACK!!!! If you are willing we will get you up on a horse, teach you basic horsemanship and will ride the route taken by Custer and his 7th Cavalry during the last few hours of their lives.  This three-hour tour will also see the Sitting Bulls, Galls, and Crazy Horses trails.  For those less adventurous we will cover much of the battlefield by motor coach. Regardless of whether you are up for a ride or not, everyone will be able to take part in a period weapon shoot and Native American Archery class…
NOTE: If weather, ground or other conditions, do not allow for mounted ride; additional locations, demonstrations, activities and firing live ammo will be substituted. Also if you want to continue forward only in a vehicle without the ride Geek Nation Tours will have something planned for you too…. And a final note, we will be easy on you on our horse back trip... NO TRICK RIDING SKILLS NECCESSARY!
Upon our return Geek Nation Tours is planning some wargaming with a yet to be named special guest, and we will have some miniature American Old West terrain setup for you so you can roll some dice as the crew explains how to shoot down your fellow tour participants.  You should even walk away from the experience with some cool western terrain and an exclusive miniature or two. We will also set up somepoker games for those interested in a bit of friendly card playing (we really can't be on an Old West tour without playing at least one hand).
Day 10 - Big Horn County (Friday, Jun. 27, 2025) / The Real Bird Family Re-enactment & Crow Native Days
We will start this battlefield anniversary day with a good breakfast and then we will be headed off to our re-enactment day! The Real Bird Family Re-enactment will be again located on the battlefield right beside the Little Big Horn River itself. It takes place in-between the historic points of Custer's Last Stand Hill, Reno's Charge and Retreat, and the Reno-Benteen Battlefield – very close to where Custer's Battalion was the closest to the village. After the re-enactment be sure to take photos with the horses and re-enactors on the banks of the Little Big Horn.
Oh and don't miss the John Colter run… Watch as this mostly naked mountain man tries yet again to make it to the river before being caught – always a crowd favorite.
This is just the beginning of the day as more fun will be had by all when we take our time at the Crow Native Days and watch and participate as much as possible. Depending on scheduling we may see the Crow Tribe Native American Parade, The Ultimate Warrior Contest for both girls and boys, Native American Horse Racing and even the Native American Rodeo. Regardless we will end out day with the Native Day's Pow-wow.
NOTE: Do you have riding skills? Will you own a Calvary outfit by the time we reach the re-enactment? Geek Nation Tours is working on allowing some of our tour participants to join in as re-enactors. Please contact us if you are interested.
Day 11 - Big Horn County (Saturday, Jun. 28, 2025) / The Little Bighorn Battlefield
Today is the anniversary of Custer's Last Stand and it will see us spend most of the day discovering the Little Bighorn Battlefield National Monument itself.  We hope to be first joined by a Native guide from Apsaalooke Tours that will bring us on a two-hour guided tour of the Battlefield Visitor's Center followed by a Park Ranger scheduled talk and walking tour. We will also have time to visit the gift shop and book store along with watching the 25 minute orientation video to give us the parks perspective on the events.  Our visit will include Custer's Last Stand Hill and the U.S. Army Memorial, Custer National Cemetery, the Indian Memorial, Reno's Charge and Retreat area, Deep Ravine Trail, and the second stage of the Battle of the Little Bighorn the Reno/Benteen Battlefield which is just south of the Little Bighorn. We will see several other memorials including the U.S. 7thCavalry marker stones, the Lakota and Cheyenne Warrior markers and even a marker to Crazy Horse.
With that said, we will be sure to give you as much time as possible at Last Stand Hill so we can reflect on the nature of the battle. Experiencing that day through the grave markers of both sides – some standing alone, others clumped together and many huddled around the place where George A. Custer's body was found. As always it is Geek Nation Tours' goal to give both perspectives of any battlefield we visit and Little Bighorn will be no different. Expect to see many perspectives on the history that led up to the battle and how it changed history on both sides.
Day 12 - Garryowen (Sunday, Jun. 29, 2025) / Little Big Horn Returned...
We will return this day to continue our in-depth study of the battlefield. Our private guide will also join us at this time to show us more of the field and cover any details we have may have missed.. The full day's itinerary is still in the works but be assured that we will cover the battlefield in intimate detail and see many of its aspects not normally covered.
If time allows we may visit the Custer Battlefield Museum, Big Horn County Museum, Hardin Little Big Horn Days or return to the Crow Native Days.
Day 13 - Returning (Monday, Jun. 30, 2025) / See you for now...Partner
All good things must end, unfortunately, and today we return to the airport and depart for home. The photos, memories and friendships you made are yours to keep forever!
Tour Notes
Don't have a friend to get the double occupancy rate? That is what Geek Nation Tours does. Book as a double occupancy and we will match you up a roommate… This way you get the best of both worlds – someone to BS about the con with – and more cash to spend!
NOTE: Attendance of special guests and celebrities is subject to change due to scheduling conflicts and professional obligations.
NOTE: COVID-19 has changed both our geek and our real worlds. Some things may never be the same and others may not be able to be offered on our tours or will have to be altered in a new post Covid world. With that said, please understand that GNT is moving forward as if the disease is already conquered, but all tours are now subject to change.
What's Included
All accommodations, all motor coach and river transfers, Welcome and Farewell Dinners, more TBA.
What's Not Included
Airfare, some local taxi and subway fares.
Tour Price
Main Tour Price:
$5,599.00 USD + $325.00 Taxes & Fees
Single-Occupancy Upgrade: $1,300.00 USD
Pre-Tour Price:
$800.00 USD + $88.00 Taxes & Fees
Note:
Don't have a friend to get the double occupancy rate? That is what Geek Nation Tours does. Book as a double occupancy and we will match you up a roommate… This way you get the best of both worlds – someone to BS about the con with – and more cash to spend!
Air and Tour Price: Not sure how to get to the tour from your origin city? Geek Nation Tours is happy to offer advice on all flights …
Covid Pricing note: As we move into the post-Covid era there may well be price adjustments as we move forward. It has been postulated that the tourism industry as a whole will see many price increases. While GNT strives to give the best price along with the best service and experience, we may be forced to increase tour pricing in the future.
Non-Geek Spouse Argument
Think of the landscapes! The natural beauty!