Departure Date:
September 13, 2025 (Saturday)
Return Date:
September 20, 2025 (Saturday)
Tour Limit:
35 Participants
Price:
Main Tour: $2,899.00 USD
Special Notice:
GNT's new Tourstarter tours not only allow you to help build the tour that you want to go on, but also puts money back in your pocket via profit sharing. As the tour grows – tour participants will enjoy a reduction in their fare. Of course, pricing is not fixed as we have yet to build the tour together, but based on past tours tour participants can expect a price reduction at 20 participants of $125.00 USD, at 25 participants that reduction increases to $200.00 USD and at a sell out of 30 tour participants expect a tour reduction of $250.00 USD.
Further, the tour pricing is based on past tour research. It may fluctuate while we build the tour but hopefully will remain close to the indicated rate.
Spread the word and help us put some money back into your pocket (or into your memorabilia collection)…
About this TourStarter Tour
WE HAVE YET TO BUILD THIS TOUR! We are itching to get to it however, and thus have it listed as a Tourstarter project (see the Special Notice notes above and the "I'm Interested" notes to the right)… The dates have not been settled on nor have tour details been arranged.
Here are some tourstarter questions to get you thinking of the tour you would like to go on…
A) Should we spend an extra day and visit the Tower of London Museum and/or the HMS Belfast or the Imperial War Museum London.
B) Should we alter the time of year to go to the Bovington Tank Museum and Tankfest?
C) Should we alter the time of year to go to the IWM Duxford to see their airshow?
C) What year? This tour is currently scheduled to take place on the 85th anniversary of the historical times we are exploring. Should we go sooner?
YOU decide….
Geek Nation Tours is honoured to present a new series of tours dedicated to the men and women who lost their lives during World War Two.  The series will run once every two years and each time we will explore a different theatre of this vast conflict. Each tour will not only explore a specific region in great detail, but will also be themed to cover a specific period during the war as well. As we progress from theatre to theatre and time period to time period, we will also visit other sites central to the war as a whole to create a complete picture of the Second World War. With this in mind, we will eventually be leading tours to France, Italy, Germany, Russia, North Africa and the Pacific as we endeavor to bring you tour coverage of every possible aspect of World War Two.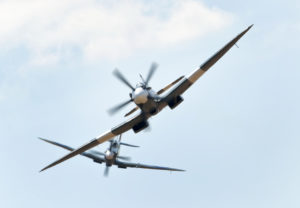 Geek Nation Tours is proud to offer tours that will not only commemorate the fallen and the sacrifices they made but will also educate and uncover perspectives from 'the other side'.  It is our hope that our highly detailed tours will enable each and every participant to return home with new insights into the war. As it is customary on all of our Battlefield Tours GNT will have knowledgeable local guides to take us from place to place.
Join us then on the first of our Signature Battlefield Series – World War Two Tours: Britain Stands Alone! We will cover the Battle of Britain by visiting the spot where the actual events took place. We will focus in detail on the period between June 10th and Sept. 15th, 1940, when Britain stood alone against the Nazis and endured a merciless bombing campaign for their temerity.  We will examine both the RAF's struggle to win air supremacy over Britain as well as the preparations made by ground forces to resist an actual invasion. We will stand on the very soil where soldiers and civilians alike stood their ground against Nazi aggression. We'll also learn what the Nazi government hoped to accomplish during this calamitous period in 1940 and how the outcome of the battle affected the rest of the war. But we won't stop there! We will also explore many other facets of World War Two from the British point of view. We will dive into the equipment they used, the political decision making of the time, how citizens dealt with "The Blitz", and how Britain's war effort affected the war as a whole.
Day 1 - London (Saturday, Sep. 13, 2025) / Arrival Day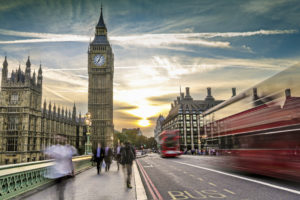 Today we will arrive from all around the world to London. You will be given detailed instructions on how to meet up with our Geek Nation Tours representative and the rest of the tour participants at our hotel (note that you'll always be in constant contact with our representative). From there you will have a free day to explore some of what London has to offer…. You may just want to head down to a local pub or perhaps you would like to visit some fascinating military history sites. If you need some suggestions and are looking for something a bit earlier than WWII then the Tower of London Museum is an incredible place to visit. Or, if you want to start with some WWII sights, then try the HMS Belfast or the Imperial War Museum London.
Whatever your pleasure you'll find it in London – and when everyone has arrived, your Geek Nation Tours representative will do some exploring himself and you are more than welcome to come along.
Don't be too late getting in or back to the hotel however…. We will be having our "Welcome Dinner" tonight. This is a great time to get to know each other and plan what discuss in detail what we will be doing over the next days.
Day 2 - Dover (Sunday, Sep. 14, 2025) / Kent Battle of Britain Museum, Battle of Britain Memorial & Luftwaffe
Today we will leave London and go directly to the Kent Battle of Britain Museum. Here we will view the largest collection of Battle of Britain artifacts in England in the company of a local guide who will lead us on a directed tour. We will lunch in the area and then head off to the Battle of Britain Memorial which is dedicated to Churchill's famous "Few" – the less than 3,000 men of the RAF who fought in the skies overhead. Here we will discuss what exactly Churchill meant when he proclaimed, "Never in the field of human conflict was so much owed by so many to so few…" and learn how these men were able to turn back the tide of the Luftwaffe.
We will again dine explore in Dover at night.
Day 3 - Dover (Monday, Sep. 15, 2025) / Fighter Command No. 11 Group, The Battle of Britain Bunker & Air Forces Memorial at Runnymede
Today we will leave Dover to visit Uxbridge, the home of the Fighter Command No. 11 Group and The Battle of Britain Bunker, where operations were controlled both during the Battle of Britain and on D-Day. We will explore the bunker which housed the operations room and learn how the place was used to deploy and coordinate the RAF.
From here we will visit the Air Forces Memorial at Runnymede to again pay our respects to those who fought in Britain's air war. More than 20,000 men and women are commemorated here, not only from the RAF and the Commonwealth Air Forces, but the United States and other countries as well.
We will dine and overnight in the Windsor area before we continue our adventure on Day 5.
Day 4 - Oxford (Tuesday, Sep. 16, 2025) / Royal Air Force Museum & Bletchley Park Museum
Today we will continue our travels and visit the Royal Air Force Museum. When we arrive we will be treated to a meal at the Echo Alpha Tango Restaurant prior to visiting the museum's "Battle of Britain" Hall. Here we will take in their short film "Our Finest Hour" before exploring the aircraft used during the battle with a local guide. From here we will head off to the museum's 4D theatre to fly with the crew of the B17 "Kalamazoo Girl" on a mission into enemy territory. We will then leave our local guide to explore the museum on our own
From the Royal Air Force Museum we will visit the Bletchley Park Museum to get a better understanding of one of the most important organizations of World War Two – the Government Code and Cypher School. Bletchley Park is where analysts of MI6 gathered to break Nazi cypher systems – most notably the Enigma code. This is where code-breakers eavesdropped on both Nazi civilian and military communications. Here we will learn more about the Enigma machine and how both the German and Japanese codes were broken…
From the Bletchley Park Museum we will make our way to Oxford in preparation for tomorrow's explorations.
Day 5 - London (Wednesday, Sep. 17, 2025) / Churchill and Blenheim
From Oxford we will travel to the birthplace of Winston Churchill – Blenheim Palace. Before going on a tour we will have lunch at the Water Terrace Café. We will then join a local guide who will direct us through the State Rooms before allowing us some time at the "Churchill and Blenheim: The Untold Story" exhibitions. Before we depart, you will also be able to walk the Secret Garden and the Rose Garden to view some of the most beautiful grounds in the United Kingdom before we depart.
We will then return to London to spend a free half day and our final two nights…
Day 6 - London (Thursday, Sep. 18, 2025) / London Underground, War Rooms & the Churchill Museum
After the war ended, Winston Churchill described London as a "huge prehistoric animal, capable of enduring terrible injuries, mangled and bleeding from many wounds, and yet preserving its life and movement". Today we are going to take a look at what lies beneath the skin of the beast and see what it took to survive the Blitz, as wave after wave of Luftwaffe sorties hammered the city. To do so, we will make use of the London Underground and see where people sought shelter from the bombs. We will get a glimpse into a busy city's subway system and see where families and friends huddled together to find sanctuary during the worst of the bombing.
During our look into the London Underground we will visit a building that gave Londoners hope in the midst of those troubled times. At the time, St Paul's Cathedral was described in the Daily Mail as standing "Unharmed in the Middle of the Burning City… it symbolizes the steadiness of London's stand against the enemy: the firmness of Right against Wrong".
From here we will continue our explorations of London and visit the original Cabinet War Rooms where Churchill and his inner circle planned wartime strategy. We will learn more of how he and the cabinet lived and worked in these warrens. After we leave the War Rooms we will explore the Churchill Museum and learn more about the man and his life. This interactive museum will provide a deeper grasp of who he was, not only through the displays and artefacts, but through recordings of his wartime speeches as well.
We will end the day with a farewell dinner and perhaps a final visit to a local London pub.
Day 7 - London (Friday, Sep. 19, 2025) / Departure Day
Unfortunately, all good things must end and today we return to the airport and depart for home. You will be given instructions on how to get to the airport and sent safely on your way. The photos, memories and friendships you made on the tour are yours to keep forever!
Tour Notes
NOTE: Attendance of special guests and celebrities is subject to change due to scheduling conflicts and professional obligations.
NOTE: COVID-19 has changed both our geek and our real worlds. Some things may never be the same and others may not be able to be offered on our tours or will have to be altered in a new post Covid world. With that said, please understand that GNT is moving forward as if the disease is already conquered, but all tours are now subject to change.
What's Included
Local Guides, All hotel stays, Entry fees to most venues, several meals throughout, Breakfasts throughout, motor transfers (for extension first class bullet train transfers), walking and bus tours and loads of other stuff.
What's Not Included
Air tickets, Some local transfers (including to and from airports). Some charges at restaurants.
Estimated TourStarter Price
Main Tour:
$2,899.00 USD
Single-Occupancy Upgrade: $625.00 USD
Note:
Don't have a friend to get the double occupancy rate? That is what Geek Nation Tours does.  Book as a double occupancy and we will match you up a roommate… This way you get the best of both worlds – someone to BS about the ACW with – and more cash to spend!
TourStarter Note:
Please Note that the above pricing is just an estimate and the final price will be determined upon settling our itinerary and coming to a collaborative decision on all details. Pricing is based on previous estimates however, and thus is a good estimate of the final price.
Non-Geek Spouse Argument
"But think of the history…."