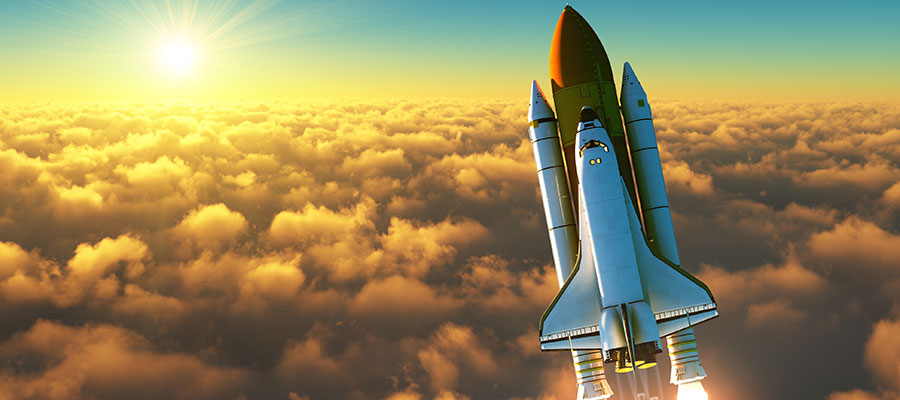 Tour Status:
Tour Completed – this tour description is provided for historical/archival purposes, and to show you what you've missed!
Destination(s):
Los Angeles, California, USA
Tour Limit:
20 Participants
Price:
Pricing info to follow.
Special Notice:
Hello all!  We have rescheduled this tour to the fall of 2019 and are currently working with Rodenberry Adventures to re-secure the dates and re-working some of the tour details and costs. Please bear with us as we update our tour description to fit.  We will also be adding speakers, destinations and adventures over the next few months so be sure to check back often. If you are interested in receiving updates please contact us at geekelite@geeknationtours.com
This tour is now open for Pre-Registration, so if you would like to secure a spot prior to us finishing the tour, please do so via our booking area.  When the tour is complete we will send you the cost and tour information and you can decide if you want to move forward.
Very much looking forward to this tour. – Teras
About the Tour
Geek Elite's inaugural tour celebrates man's journey to the stars. From the first tentative steps into space, to the future of space exploration, our "Touching the Stars" tour will explore this fascinating subject in detail.  We will travel to where it all happened – and where it is still happening today. The tour will include multiple destinations throughout the United States including the Jet Propulsion Laboratory, Johnson Space Center, and the Kennedy Space Center. We will marvel at the strides these institutions continue to make to provide us a better understanding of the universe.
We will uncover the people, institutions and companies that are currently pushing the boundaries of modern space exploration and learn how private enterprise is changing the current state-based paradigm. We will witness their efforts to develop cheaper methods of space travel, and see how they overcome the difficult and dangerous challenges of travelling beyond our planet.
Further, we will draw from many sources that illustrate our shared vision of space exploration, examining how science fiction has inspired the actual science of space travel and how, in turn, real science has inspired new visions of the future. A multitude of speakers will make appearances throughout the tour to talk about their role in the history of real or fictional space exploration and discuss their vision of how to move forward. We are pleased to announce that Geek Nation Tours has partnered with Roddenberry Adventures and Rod Roddenberry himself will be traveling with us on much of the tour!!!
Not only do we want to explore and educate, but we also wish to have a singular adventure along the way.  On this tour, Geek Elite will offer a hands-on adventure! You will be immersed in the culture of space exploration and get an inkling of what it is like to be in space. To accomplish this, the tour will include an optional ZERO-G Experience®provided by Zero Gravity Corporation, where you will feel what it is like to be weightless – just like the astronauts do.
We hope to show you firsthand that we live in an incredible time where we are taking astonishing steps forward.  We hope to put you in the middle of this adventure, where you can both meet those people who are reaching upwards and feel the excitement of our collective journey into space. It is Geek Elite's goal to remind you that we are still reaching for the stars and that the frontier is still there – waiting for pioneers!
Day 1 - Los Angeles, California
Today we will arrive from all around the world to Los Angeles. Each participant will be greeted at the airport and provided private transportation to Hollywood. While our tour representative waits to greet other guests you are free to explore L.A.  You might want to visit the Hollywood Walk of Fame, Madame Tussauds wax museum, or just sit in a café or pub and people watch.  You could even leave the Hollywood area and visit a bit of what Los Angeles has to offer.
You will want to return to the hotel in the evening, however, as Geek Nation Tours will host our Cocktail Reception and Welcome Dinner.  This evening, and indeed, throughout the tour GNT will arrange for a variety of speakers who are involved in space exploration in some way. They may be science fiction authors who have envisioned our journey into space, or a person that does the normal, every day jobs at NASA, or even an astronaut who has orbited our planet. Our inaugural guest speaker will regale us with tales of space exploration…
Overnight Location: Los Angeles, California
Day 2 - Los Angeles and Pasadena, California
Currently Geek Nation Tours is working to secure a spot on the much coveted free JPL tour but if we secure a spot we will leave our hotel this day via motor coach and journey to the Jet Propulsion Laboratory. We will discuss their past and present missions and learn where they are headed in the future.  From their Viking and Galileo missions to the Mars Lander Missions, the Jet Propulsion Laboratory has been instrumental in expanding our knowledge of our solar system and beyond.
Once inside the von Karman Visitor Center, we will see a flotilla of Mars Rovers, scale and life-size models of many spacecraft like the Voyager 1, and enjoy discussions on everything from ballistic missiles to space robotics. Tour-goers will be able to sit in Mission Control or, as it is known at JPL, the Space Flight Operations Facility (SFOF) which has commanded all deep space exploration missions for NASA since 1963.  So ask all the questions and take all the pictures you wish – you might even want to pretend you are launching the next mission to Mars!
We will also visit the Spacecraft Assembly Facility where the next generation of spacecraft are being built.  We will get a glimpse of vehicles that will one day make it into space and maybe even glimpse a life-size Mars Rover as it crunches over the "Mars" test bed, as it's readied for its mission. In my opinion, more credit is due to these scientists and engineers. We often focus on the rockets and space craft, but these people put things on other planets, take photos across interstellar distances and give us our best glimpses into the universe around us and deserve to be better recognized for their contributions.
Our departure from JPL will take us to Starfleet Academy… or, as it is known locally, the Tillman Water Plant and Japanese Garden. Here we can explore what has become the most iconic version of Star Trek's Starfleet Academy, while enjoying the beautiful and serene gardens themselves.  We will eventually make our way through the tea house to the Shoin Building for a luncheon and talks by two more guest speakers. Science Fiction often takes us to dark places full of conflict and violence, but some authors rise above this to envision futures full of hope and enlightenment.  Today we will focus on their visions of a Utopian future.
Our first speaker will be Rod Roddenberry. Rod carries on the legacy of his father Gene and his mother Majel and will speak about his father's legacy and his vision of a positive future for all – a future full of compassion, acceptance of others and a limitless sense of possibility.
Our second speaker will be announced but will talk of his visions of economic and social justice, and the adventure of space exploration.
After our visit to Starfleet we will return to the hotel to relax and freshen up prior to dining at the hotel itself.  The Hollywood Roosevelt hotel has a rich history with guests from Ernest Hemingway and Clark Gable to Marilyn Monroe and dinner is sure to be stellar.  But it is the company we keep that will really make it a special evening as we regale each other with stories of our day's experiences. We might even have a discussion or two about the type of future we see for humanity – utopian or not…. As is the case with all our tours, participants come to find that our nightly gatherings are a wonderful part of the tour experience – a time where you can really get to know each other while discussing the things you love.
After dinner we will board our private coach and head off to Griffith Observatory – a favorite of space and movie geeks alike. Star Trek Voyager's "Future's End" was shot here, as was "Rebel without a Cause", "Earth Girls are Easy" and two of the Terminator movies! With a stunning view of Los Angeles by day or night, we will explore exhibits old and new—including the Leonard Nimoy Theatre and its namesake's welcome film. If time permits, we'll even take a look through a telescope or two.  After visiting the Griffith Observatory we will be returned to our Hollywood hotel…
Overnight Location: Los Angeles, California
Day 3 - Los Angeles, California
Today we have a great line up of speakers, right in the hotel itself. Geek Elite will bring you several individuals who will talk about a variety of subjects ranging from planet habitability to future NASA missions, the role of private enterprise in space and the future of space exploration. We will finish the morning with a further panel discussion and then, after lunch, you will be free to explore Hollywood and the greater Los Angeles area at your leisure. Be sure to take in some of the sites like the cosplayers right across the street at Grauman's Chinese theater. We bet if you look hard enough you will find an astronaut or mad scientist among the throng! There are also many great restaurants in the area featuring everything from bar food to high-end steak houses. Speakers will be announced soon.
Overnight Location: Los Angeles, California
Day 4 - Los Angeles, California
We are still working on today's adventure. We have big things planned for our tour participants but "mum" is currently still the word. We can give you a hint however, we may well be headed off into the Mojave Desert….
Overnight Location: Los Angeles, California
Day 5 - Los Angeles, California
Today is our floater day and, depending on scheduling, we may have to travel to San Francisco, or Las Vegas.   Additional travel may be necessary depending on the take off point but, once we have word from the Zero Gravity Corporation we will schedule the whole tour around this experience, and our journey will rotate around this day's axis.  When scheduled however, it will look something like this…
Those not interested in the Zero-G experience will have a free day to explore the sites and sounds of Los Angeles.  There is just too much to do in L.A. to be listed here, but your tour representative will be happy to help you make arrangements and to suggest some cool outings for the day.
Those interested in our optional Zero-G experience will make their way to the launch city, and once there check in, enjoy a light breakfast and take part in a Pre-Flight Orientation followed by a Q&A.  We will then proceed through security (valid passport identification is required), followed by transportation to, and boarding of, G-FORCE ONE.  After take-off and proceeding to 24,000 feet, the aircraft will pull up in a 45 degree angle that will allow everyone onboard to experience 1.8 Gs.  At about 32,000 feet, the aircraft will push over and begin to descend, creating a zero gravity environment. For the next 20-30 seconds you will be weightless.  This is repeated 15 times so you will be able to experience zero gravity over and over again.
After the flight we will enjoy the Zero Gravity Corporation's Re-Gravitation Celebration where we will receive our official certificate of weightless completion. Professional photos and video-detailing the experience will also be provided post fligh.  We will even be able to keep out ZERO-G flight suit!
Overnight Location: Los Angeles, California
Day 6 - Houston, Texas
Today we leave Los Angeles behind and make our way to our new hotel near the Johnson Space Center.  You will have some time to get settled into your room before we head out for this evening's meal. We will learn about the history of the Johnson Space Center over a steak dinner at Perry's Steakhouse & Grille just down the street from our hotel. Not only will we explore the Center's storied past, but we'll also learn of its links to the Kennedy Space Center and how they operate in conjunction with the other laboratories and research facilities worldwide.
After dinner we will some free time to lounge in the hotel bar or by the pool to continue our conversations.
Overnight Location: Houston, Texas
Day 7 - Houston, Texas
Today we will let you have a relaxing morning prior to our first visit to the Johnson Space Center. We will tour Space Center Houston where we can browse the exhibits at our leisure.  We will see the Skylab 1-G Trainer where astronauts prepared to visit that station, the first production of the Lunar Module LTA-8 which paved the way to the first Lunar Module, and the Lunar Roving Vehicle Trainer that was used to train astronauts headed to the moon. We will even see the Galileo Shuttlecraft from Star Trek – The Original Series and much more.
We will also be treated to a night inside NASA's Shuttle Carrier Aircraft 905 that was used to transport Space Shuttles from landing sites back to the launch complex at Kennedy Space Center.  This will be a truly historic dinner location as not only will we dine within the rarified belly of this aircraft, but we will be listening to the first of our Houston guest speakers.  Our JSC guest will speak on the history of the complex, its present projects and what the Center will offer in the future. It is sure to be a great night!
We will return to our hotel early for a free evening to enjoy all Houston has to offer.
Overnight Location: Houston, Texas
Day 8 - Houston, Texas
Today we will return to the Johnson Space Center for a very special tour – we will start by visiting not only the Historic Mission Control but we will also be treated to the new International Space Station Mission Control areas. We will tour the Neutral Buoyancy Laboratory, where Astronauts train with life-size mock-ups which seem to "hover" under water in a representation of orbital situations. The tour will then continue to Building 9 and the Space Vehicle Mock-Up Facility! Here NASA astronauts and engineers work and train for future missions again using life-size mock-ups of the real space roving vehicles. We will end this day's tour at the Rocket Park where we will get our first glimpse of the Saturn V Rocket (and many others) and make sure we get a group photo while standing at its base.
Today is all about Astronauts and we start the theme by having a wonderful lunch planned for you. Today we will have lunch with an Astronaut and be able to discuss his or her adventures in space.  We will have time to listen to stories, ask questions and have a nice chat!
But that is not all we have planned for you!  Tonight we have an incredible guest lined up to meet us back at the hotel. Dr. David Wolf will join us for a cocktail party followed by a Q&A.  Tonight will be very casual as we all hang out and talk about what it takes to be an Astronaut, and what it is like to work and live in space. We will hear Dr. Wolf's stories of how it feels to float above the earth and what it is like to see the Earth from orbit for the very first time.  We are sure to be privileged to hear some wonderful tales.
Astronaut, Doctor, Engineer, Inventor & Speaker
Astronaut and Cosmonaut with 162 days in Space over 4 missions (including 7 spacewalks)
NASA Inventor of the Year (1992), NASA Exceptional Engineering Achievement Medal (1990)
17 patents for 3-dimensional tissue engineering methods (Earth and Space based)
Inducted into the Space Technology Hall of Fame (2011)
Dynamic speaker, utilizing video and audio, to engage a wide range of audiences addressing topics from innovation, education, leadership, through many aspects of spaceflight
Leader of innovative teams/programs including Biotechnology, Medical Care Delivery, Space Station Assembly by Extravehicular Activity (EVA, Spacewalks)
15 years Air National Guard (Lt Col) as Flight Surgeon and mission ready airborne Weapons System Operator
Spaceflight experience includes science, medicine, ISS assembly, and long duration missions on multiple spacecraft including the International Space Station, MIR Space Station, Space Shuttle, and Spacelab
Overnight Location: Houston, Texas
Day 9 - Cocoa Beach, Florida
Today we will arrive in Florida and we will be taking private transfers to Cocoa Beach, right next to Cape Canaveral.  We will again arrive individually and we will have a free day to relax in the Florida sun, explore the area, or get some rest.
Tonight we will head out of our hotel to join in the lively atmosphere of Coconuts on the Beach.  The restaurant is famous for its party atmosphere and its location which is right on Cocoa Beach.  Happy Hour will start right when we arrive and we will stay well into the evening.  For those that want to make it an early evening though, it is easy to return to the hotel in one of Coconut's shuttles….
Overnight Location: Cocoa Beach, Florida
Day 10 - Cocoa Beach, Florida
Geek Nation Tours is proud to be able to offer you an incredible day at what is often thought of as the heart of space exploration.  We will be treated to a VIP tour of the Kennedy Space Center with a veteran Astronaut leading the way.  We will start the day with a private bus tour of the facility where we will see the Vehicle Assembly Building (VAB), the Shuttle Landing Facility, together with the Kennedy Space Center launch pads.  We will continue our private tour to the Apollo/Saturn V Center where we will briefly tour the exhibits before standing for photo shoots beside the Saturn V rocket. And don't worry – anything we miss will be covered when we return the next day.
From here we will retire to the Apollo/Saturn V Conference Center for a private lunch with our Astronaut guide. Here we will have an opportunity to enjoy the views, partake of a casual lunch in a very relaxed atmosphere and interact with our astronaut on a personal level. We will be able to ask questions, take pictures, while our veteran astronaut tells us all about outer space and their experiences in it.
The conference center has only recently been opened to the public. Until now, this retro-inspired venue was only accessible to NASA executives and very special guests who would gather here to watch launches. Needless to say, the view is incredible.  Guests will be able to walk out to the patio area and view the launch pads and the entire complex.
That is only the beginning of the incredible views however, as you will be able to enter the balcony inside of the Apollo Saturn V center and look down at one the most complex vehicles ever built – the 363 foot Saturn V rocket that was designed to take men to the moon. To date, the Saturn V is the only launch vehicle to transport human beings beyond low Earth orbit. A total of 24 astronauts were carried to the moon, three of them twice, in the four years from December 1968 through December 1972. The view will be stunning and quite unique as most people visiting the complex only see the rocket from ground level.  Before you leave, you will have enjoyed both perspectives of this monster rocket.
After our luncheon the bus will return us to the visitor complex where our Astronaut will accompany us inside of the Space Shuttle Atlantis venue to experience two pre-shows.  Each are about 10 minutes long and cover both NASA's transition from the rocket program to the shuttle program through the completion of the shuttle to its first launch into space.  Only then will the Atlantis be revealed – expect to be inspired! After bidding farewell to our Astronaut, we will explore the Atlantis venue and enjoy the park at our leisure.
The park is filled with exhibits and you will marvel at the Rocket Garden, IMAX movies and the History of Space Exploration exhibit(s). You can even get a glimpse of the life size mock-up of the Orion Capsule. The Capsule will one day take us back to the moon, visit Mars and the asteroid belt and eventually explore deep space.  Finally, we will pay our respects at the Astronaut Memorial, which is dedicated to those that gave their lives on our journey to the stars.
Overnight Location: Cocoa Beach, Florida
Day 11 - Cocoa Beach, Florida
You spent yesterday with an astronaut and today we will try to make you into one!  We will spend half the day at the Astronaut Training Experience (ATX) to see if you have the "Right Stuff".  Rest assured though that we only will be given a small taste of what astronauts go through when they train to become a member of NASA's elite team. We will start the day with an astronaut led mission briefing and then hop straight into training with our space flight experts. You will learn to execute a High-Earth orbit rendezvous, dock with the International Space Station and preform a critical repair on it. Our mission trainers will test your strength and stamina on simulators like the Micro- Gravity Wall, the Multi-Axis Trainer (MAT) and the 1/6th Gravity Chair.  The Micro-Gravity Wall will see you harnessed with carefully balanced weights to counter the effects of gravity and which allow you to climb and descend the wall as if you are in space. In the 1/6th Gravity Chair's springs and pulleys will allow you to feel as if you are on the moon itself. Only the bravest of recruits make it to the MAT, which will randomly spin and flip around you to test your stamina and ability to overcome disorientation. Once you and your fellow tour participants finish your training, you will be off to the full-scale mock-ups of the Shuttle or (and?) Mission Control to see if you can successfully complete your assignment.
After the morning's adventures we will return to the Apollo/Saturn V Center, where dramatic multimedia shows and numerous hands-on displays provide visitors with an inspirational and exhilarating look into America's journeys to the moon. Guests re-live the historic launch of Apollo 8 at the Firing Room Theater, then marvel at a monstrous 363' long Saturn V Moon Rocket, the most powerful rocket ever build and one of only 3 Saturn V rockets in existence, The Apollo Treasure Gallery showcases treasures from the Apollo moon missions, including Apollo 14 Commander Alan Shepard's spacesuit and the Apollo 14 Command Module, Kitty Hawk.
Tonight will mark the final evening of the tour and we will gather for one last meal together. We will be treated to a final guest speech and a relaxing evening. We will reminisce about our adventures and can use the opportunity to exchange emails and phone numbers.  It is our hope that you continue to keep one eye trained on the night sky dreaming of adventures we will all one day share in.
Overnight Location: Cocoa Beach, Florida
Day 12 - Cocoa Beach, Florida
Unfortunately, all good things must end, and today we return to the airport and depart for home. Geek Elite provide you with a private transfer connecting you with your home bound airport and airline. The photos, memories and friendships you made are yours to keep forever!
Tour Notes
Attendance of special guests and celebrities is subject to change due to scheduling conflicts and professional obligations.  Some changes may occur.
What's Included
All tours, access to all guests, hotels and transfers plus museum entrance fees, most meals and cocktail parties, and all taxes and fees.
What's Not Included
Some resort fees may not be included.  Some transfers in Las Vegas are not included.
Tour Price
Pricing info to follow.
Non-Geek Spouse Argument
"Come on… You want to meet an astronaut, too!"
Copyright Notice(s)
Most photos used in this tour description should be credited to NASA and JPL. Geek Nation Tours and Geek Elite would like to thank them for their use.