Destination(s):
Italy, Spain, Switzerland and England
Departure Date:
April 2, 2025 (Wednesday)
Return Date:
April 14, 2025 (Monday)
Price:
Main Tour Price: $4,799.00 USD
Special Notice:
GNT's new Tourstarter tours not only allow you to help build the tour that you want to go on, but also puts money back in your pocket via profit sharing. As the tour grows – tour participants will enjoy a reduction in their fare. Of course, pricing is not fixed as we have yet to build the tour together, but based on past tours tour participants can expect a price reduction at 20 participants of $125.00 USD, at 25 participants that reduction increases to $200.00 USD and at a sell out of 30 tour participants expect a tour reduction of $250.00 USD.
Further, the tour pricing is based on past tour research. It may fluctuate while we build the tour but hopefully will remain close to the indicated rate.
Spread the word and help us put some money back into your pocket (or into your memorabilia collection)..
About this TourStarter Tour
WE HAVE YET TO BUILD THIS TOUR! We don't yet know the exact dates of the London Star Wars Celebration in 2025. We are itching to get there however, and thus have it listed as a Tourstarter project (see the Special Notice notes above and the "I'm Interested" notes to the right)… With that said, this is our chance to plan the tour with you… the fan.
So if you are part of our tourstarter creators there will be loads of questions to answer…
A) If the Star Wars Celebration is again from a Friday to a Monday (as it was in 2023) do we adjust the tour to take in all the days?
B) Do we move this from a Europe tour to a USA tour and take in Star Wars Celebration Anaheim? Should we then instead explore the Redwood National Park (Endor), Death Valley (Tatooine) and Butter Cup Valley (also Tatooine)?
C) If that is the case, should add a trip to San Francisco and the offices of Lucasfilm?  We won't be able to get in but we might be able to take some pictures with the Yoda statue in the fountain prior to heading to the ultra cool Rancho Obi-wan "a small, independent museum housing the world's largest Star Wars memorabilia collection"…
D) Should we include Plaza de España in Seville, Spain for a deeper dive into the planet Naboo?
E) Or should we go to one of the most iconic places in the final trilogy and explore the Skellig Islands of Ireland, Jedi Temple and Planet Ahch-To?
F) Or perhaps we should even go further aboard to Wadi Rum, Jordan and Planet Jedha to see "The Valley of the Moon"?
You decide…
We have some huge news!  It looks like Star Wars Cerebration may well take place in Japan in 2025 (see article to left)! As such we are looking into the possibility of group tickets and changing our tour from Europe to Asia… If we do so we would likely follow much of our Samurai and Anime Tour (or indeed merge the two into one grand Samurai, Anime and Star Wars tour….)
More as I get information!
Teras – Geek Nation Tours
A long time ago, in a galaxy far, far away….
Actually no, in the near future (maybe), right here on our home world, Geek Nation Tours will be heading to Star Wars Celebration Europe. Wait! What? Star Wars Celebration Europe has not been confirmed yet!!!  Correct we say, but our Covid induced isolation has us planning on going whenever that event might happen. So here is the deal. The below is dreaming … Geek Nation Tours wants to go to any future Star Wars Celebration Europe and the below are a few thoughts on what that tour might look like. Once our dreams are realized all Star Wars fans are invited to join us on this once in a lifetime experience!
As with all Geek Nation Tours, we will be journeying out to far more than just the convention itself! We're planning to visit some spectacular areas in Europe used as filming locations throughout the Star Wars movies. Come with us as we visit the palaces of Naboo in Italy and Spain, and hike the mountains of Alderaan in Switzerland! There will also be plenty to see and do when we arrive in London, including the Star Wars display at Madame Tussauds waxworks.  And this is all before you get to enjoy the highlight of the tour, Star Wars Celebration Europe (if that is a thing in our future)!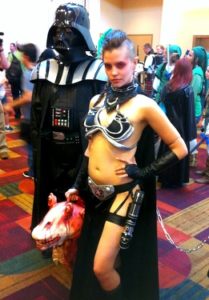 The Star Wars Celebrations are a truly amazing experiences for all Star Wars fans. From the superb cosplay outfits that many attendees wear, to the exclusive panels with the stars and crew from the movies. There are autograph and photo opportunities with these same movie stars of course, and the chance to find out more about the future of Star Wars (we are rooting for a Yoda movie and maybe a bit on Chewie)
Regardless of future plans we'll get to meet more of the stars from the films, both old & new (the films, not the actors). And there are certain to be previews for the next exciting film or TV show in the franchise.  What's even better – Geek Nation Tours has included the 3-Day weekend passes as part of the tour – so you will be able to take in all the Star Wars goodness for the entire Celebration!
So what are you waiting for? Sell your landspeeder if you have to, but make sure you don't miss out on this exciting opportunity to share in the joy of Star Wars.
Day 1 - Geneva, Switzerland (Wednesday, Apr. 2, 2025) / Geneva and the Centre of the Known Galaxy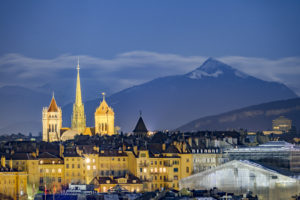 Our adventure into the Star Wars Universe begins with an alpine flavour as everyone arrives in the city of Geneva. Known as a worldwide center for diplomacy, it includes many of the agencies of the United Nations. The city also hosts the highest number of international organizations in the world, and was where the Geneva Conventions were signed to help with how prisoners of war are treated. I wonder what the Trade Federation would've made of it?
You will be given detailed instructions on how to meet up with our Geek Nation Tours representative and the rest of the tour participants at the hotel (please note that you'll always be in constant contact with our representative).
Everyone will have the day to relax and explore Geneva. You could take a relaxing walk alongside the impressive Lake Geneva, enjoy a visit to the beautiful Cathedral St. Pierre or even take a trip to the Favarger chocolate shop, famous for their local Swiss delicacies. After your exploration of this strange new system, make sure you return in time for the welcome evening meal. This'll be a great opportunity to get to know your fellow travelers, talk all things Star Wars and share in the excitement of what's to come. Try not to be late, the Dark Lord (your tour rep) might not look kindly on tardiness.
Overnight Location: Geneva, Switzerland
Day 2 - Cern and Lucerne, Switzerland (Thursday, Apr. 3, 2025) / A Visit to the Hadron Collider/Deathstar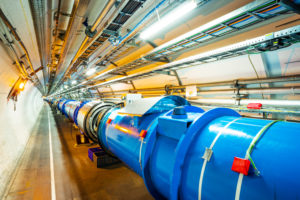 In keeping with the science-fiction theme, we shall heading to the world famous particle physics laboratory in Cern, home of the Hadron Collider. They use the world's largest and most complex scientific instruments to study the basic constituents of matter – the fundamental particles. The particles are made to collide together at close to the speed of light. The process gives the physicists clues about how the particles interact, and provides insights into the fundamental laws of nature. The force is strong with these physicists.
We will be given a morning tour of this fascinating facility, to learn more about the fundamental research they do. I've even heard they're working on some sort of huge space station, nicknamed the Death Star?
After some lunch, we'll enjoy a relaxing coach journey, taking in the wondrous countryside of Switzerland and you'll get to take part in the first chapter of the Star Wars trivia quiz.
Late afternoon, we will arrive in Lucerne, near the Swiss Alps. Located in central Switzerland, this city long been a popular tourist destination. Visitors come for the wonderful views including Lake Lucerne and the Swiss Alps. You'll have the rest of the evening to marvel at the mountain range. And don't worry you'll get your chance to see the views from the top of one of the mountains.
Your tour rep will be booking a restaurant for an evening meal so that we can all hang out and continue building friendships and sharing in the joy of Star Wars.
Overnight Location: Lucerne, Switzerland
Day 3 - Lucerne, Switzerland (Friday, Apr. 4, 2025) / Hiking Alderaan and the Swiss Alps
Get ready to enjoy some breath taking views, as we spend the day heading up the Swiss Alps. This range of mountains was used to film scenes to represent the backdrop of Alderaan in "Revenge of the Sith", as the ship carrying Bail Prestor Organa brings home Leia to raise as his own child.  Our guide will take us on a scenic drive through the Swiss Alps before we board a cog train and head to Europe's highest railway station to enjoy panoramic views from an observation terrace.
We will return from this amazing trip in the early evening in time for dinner. After this you'll have time to relax, in readiness for the next part of our journey.
Overnight Location: Lucerne, Switzerland
Day 4 - Lake Como, Italy (Saturday, Apr. 5, 2025) / Anakin and Padme's Wedding Ceremony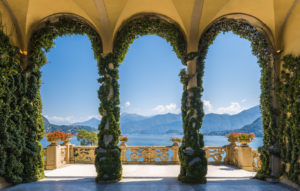 Today, we depart Switzerland by motor coach and head to the passionate country of Italy. We hope to challenge you along the way as we compete in the second chapter of our Star Wars quiz.
Once we've arrived, we'll enjoy some lunch whilst taking in the eye-opening views surrounding the area, after which we'll be boarding a taxi boat and enjoying a short journey across the beautiful Lake Como to visit Villa del Balbianello. This delightful Villa is where Anakin and Padme's wedding ceremony was filmed. Rising up on a sheer promontory, you'll enjoy the same beautiful view that you see in Attack of the Clones, with the sun shining over the lake in the distance as the couple declare their vows, with C3PO and R2D2 witnessing the special occasion.
After dinner, we will spend the evening celebrating the special occasion by visiting some of fine bars in the area and sampling some wonderful Italian wines.
Overnight Location: Lake Como, Italy
Day 5 - Lake Como, Italy (Sunday, Apr. 6, 2025) / A Free Day on Naboo
Today you will be able to explore the Lake Como area on your own. You'll be able to hang out at a cafe for the day or take strolls by the lake. We will gather for a late group dinner tonight and a bit of Star Wars broadgaming…
Overnight Location: Lake Como, Italy
Day 6 - Naples, Italy (Monday, Apr. 7, 2025) / A New Planet of Naples to Explore...
We'll be heading out in the morning to see even more of Italy and in the coming days another location used in the movies. After a morning coach journey we'll be boarding a plane and flying to the city of Naples.
As most of the day will be spent travelling, we'll be going on a tour of the city at night. You'll get to see some of the wonderful architectural sights the city is famous for, including Castle Nuovo, Piazza Triste e Trento, where the cool Neapolitans hang out, and the Galleria Umberto I with it's marvelous glass-roofed arcade. The tour will include an authentic Neapolitan pizza at one of Naples best pizzerias.
Overnight Location: Naples, Italy
Day 7 - Naples, Italy (Tuesday, Apr. 8, 2025) / The Palaces of Naboo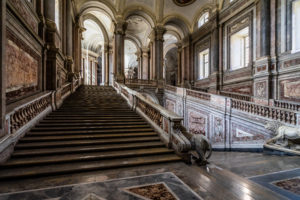 Today is another opportunity to visit a movie location. We'll be spending time at the Royal Palace of Caserta. The interior of this huge royal residence featured as Queen Amidala's royal palace. You will recognize the majestic interior of this 18th century palace from several scenes in both "The Phantom Menace" (such as the Trade Federation descending the stairs with their battle droids, having just taken over the Royal Palace) and "Attack of the Clones" (as Anakin and Padme return to Naboo).  You'll get to enjoy the same views as Queen Amidala did, looking out across the huge bay windows to take in the incredible gardens.
You'll also have time to make the most of our last day in Italy, as we'll be leaving for the next stage of our European tour. You could take a tour of the fascinating Bourbon Tunnel, go on a shopping expedition to the many unique gift shops, or just watch the world go by while enjoying an Espresso at an authentic Italian café. As always your tour rep will be on hand to help find you something to do, and will be booking a local restaurant in the evening if you wish to join us.
Overnight Location: Naples, Italy
Day 8 - London, England (Wednesday, Apr. 9, 2025) / The Planet of London...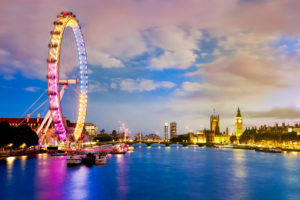 We will be getting closer to Star Wars Celebration, both in time and space (well maybe - if it actually happens in London again post covid), as we'll be switching on the hyperdrive and travelling to London for the final leg of our journey. It'll be a short flight to the airport before heading to the hotel. On the way we'll be holding the final part of the quiz, will the force be with you, or will you let the dark side muddle your mind?
You have the afternoon available to explore London, or get in some rest after your travels. Your tour rep might head to a local cinema to dive into some popcorn, sit back and catch up on the latest movie release, and you'll be more than welcome to join them (no Star Wars films I'm afraid, but I'm sure there'll be plenty of summer movies to appeal to most tastes).  Or we can plan a late night visit to the London Eye to see London Town from above...
You are free to make your own evening meal arrangements if you wish. Your tour rep will also be booking a restaurant if you wish to join us.
Overnight Location: London, England
Day 9 - London, England (Thursday, Apr. 10, 2025) / A Forbidden Planet...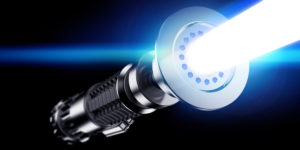 We'll be making the most of our time in London today, starting off with a visit to Madame Tussauds. You'll get the chance to enjoy the Star Wars universe in this unique, immersive experience featuring 16 of the most famous heroes and villains in scenes from some of the most iconic moments from the Star Wars universe. You'll also get to rub shoulders with Hollywood movie stars, the Royal family, Marvel super heroes, and much, much more at this world famous wax works.
After lunch, we'll be moving on to Forbidden Planet, the London Megastore dedicated to comics and collectables, where you'll find a dazzling range of items including many from the Star Wars universe. You might need to make sure you have spare room in your suitcase.
In the evening, you will be treated to some fine food, as well as being given the opportunity to enjoy your own Star Wars adventures, as we'll be having a boardgames night. Pilot your own ship in X-Wing, command a fleet in Star Wars Armada, or even show of your Toydarian business skills playing Star Wars Monopoly.
Overnight Location: London, England
Day 10 - London, England (Friday, Apr. 11, 2025) / Star Wars Celebration!
This is what the tour is leading up to. You'll get to spend the next two days meeting celebrities, marveling at the displays, filling your suitcase with merchandise and finding out everything that's happening within the Star Wars universe. Your tour rep will be on hand to make sure everything goes smoothly and help you make the most of Star Wars Celebration.
While we will be gathering each night for dinners, Geek Nation tours is also endeavouring to secure a special guest speaker for one of the meals. No details yet, but we will be sure to make an announcement as the guest line-up for Celebration is announced.
Overnight Location: London, England
Day 11 - London, England (Saturday, Apr. 12, 2025) / More Celebrating with Star Wars
Geek Nation Tours takes pride in getting people of like minds together to experience the finest in geeky events and our Far Far Away tour will be no exception. We will meet each night to regale each other with our experiences, what autographs we picked up, the details on an awesome cosplayer that we saw, and to share other Celebration "war stories". Past GNT participants agree that our nightly gatherings are a wonderful part of the convention experience – a time where you can get to know other geeks and maybe hear a great suggestion or two on what to do the following day. Not only that, you'll be surrounded by a large and welcoming geek community so you'll have an opportunity to meet new friends and the time to discuss all those geeky things that you love. You can join us every night or you can do your own thing, it's entirely up to you. Geek Nation Tours wants you to have the most freedom possible to "Geek Out", so our meetings will be completely optional – you can come and go as you please. For those that can't make the meals (because of a full convention schedule) feel free to come later – and bring your lightsaber – because we will want to hear about your adventures.
Geek Nation Tours will arrange an optional group meal this evening.  Dine and dashes are expected and welcomed but you might hear a "How rude..." comment as you leave the room
Overnight Location: London, England
Day 12 - London, England (Sunday, Apr. 13, 2025) / A Final Day to Hang with Droids and Aliens...
This will be your last day to see if you have the midi-chlorians needed to use the force correctly (sorry we had to go there), and to take in the glory of the Star Wars Celebration.  Meet us later however, for our farewell dinner so we all can gather and talk about the adventures we had over the last few days and beyond. As the tonight's meal will be our last meal together, the winners of the quiz will be announced, and prizes will be issued. We might even head out to a bar or two in order to get the flavor of the Mos Eisley Cantina.... Just keep attached to your arm...
Overnight Location: London, England
Day 13 - London, England (Monday, Apr. 14, 2025) / May the Force Be With You...
Sadly, all good things must come to and, as we'll be making the journey home. You'll be taking the many wonderful memories of the tour and new friends you've made with you.
Tour Notes
NOTE: Attendance of special guests and celebrities is subject to change due to scheduling conflicts and professional obligations.
NOTE: COVID-19 has changed both our geek and our real worlds. Some things may never be the same and others may not be able to be offered on our tours or will have to be altered in a new post Covid world. With that said, please understand that GNT is moving forward as if the disease is already conquered, but all tours are now subject to change.
What's Included
All accommodations, all transfers, entry fee to the Star Wars Celebration, "Welcome Dinner" and "Farewell Dinner" plus many dinners and lunches throughout. Exclusive Geek Nation Tours/Star Wars Celebration bowling shirt. Group airfare from Italy to London.
What's Not Included
Airfare, and some local taxi and subway fares.
Estimated TourStarter Price
Main Tour Price:
$4,799.00 USD + $527.89 Taxes & Fees
Single-Occupancy Upgrade: $1,200.00 USD
Note:
AIRFARE NOTE: Geek Nation Tours does not offer air to and from our tours.  We are more than happy to help you with your itinerary however, so please feel free to contact us about this for advice on air travel.
Don't have a friend to get the double occupancy rate? That is what Geek Nation Tours does. Book as double occupancy and we will match you up with a roommate… This way you get the best of both worlds – someone to BS about Star Wars with – and more cash to spend!
TourStarter Note:
Please Note that the above pricing is just an estimate and the final price will be determined upon settling our itinerary and coming to a collaborative decision on all details. Pricing however is based on previous estimates, and thus is a good estimate of the final price.
Additional Options
Our tour is a great opportunity to turn a geeky trip into a greater exploration of Europe or the UK.  Interested in staying longer?  Interest in other areas of the Europe?  We can arrange all this and more.  Geek Nation Tours helps tour participants plan extended holidays from taking the train from one side of Europe to the other to hopping on a local bus tour.  We do it all! Let us help you get the very best from your trip to the Celebration.
Non-Geek Spouse Argument
"Come on… Star Wars and think of the romance…"
Copyright Notice(s)
Many photos used in this tour description should be credited to Star Wars Celebration and Reedpop. No endorsement of any product or service by Star Wars Celebration, Reedpop or Disney is claimed or implied. Geek Nation Tours would like to thank them for their use. Photos courtesy Star Wars Celebration/Reedpop.